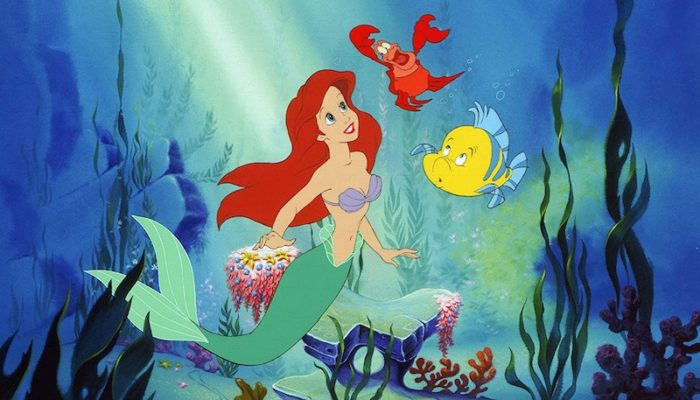 The Famous Disney Vault Release Dates Will Be a Thing of the Past When Disney Plus Releases in Late 2019
Whoever decides what Disney movies get released from the Disney Vault and when is likely going to need a new job come late 2019 (but hopefully they move over to Disney Plus).
The Disney Vault has been a name stay in home entertainment for decades. Each year, 2019 included, the Disney Vault opens, releasing certain titles to home video (DVD, Blu-ray) until the run has sold, and then that movie goes back into the Disney Vault until enough time has passed for it to resurface — big anniversaries are always popular, like that of The Little Mermaid in 2019 hitting 30 years.
Disney Vault release dates are a staple of Disney's home entertainment release platform, but they may go away completely since the entire Disney motion picture library will be available on Disney Plus, the Disney streaming service launching in 2019.
Death of Disney Vault Release Dates, Thanks to Disney Plus
Speaking at an investor's meeting in St. Louis, Bob Iger, CEO of The Walt Disney Company, said "the entire Disney motion picture library" will be on Disney Plus, of which we can presume means every film all the way back to the 1920s. That's right. You can likely watch classic Mickey Mouse on Disney Plus, Dumbo, Peter Pan, Snow White, and Sleeping Beauty, plus stream more recent titles like Frozen, Aladdin, The Lion King, and Tangled.
But Wait, Disney Vault Releases May Live On
Since the Disney streaming service will eventually house every Disney movie, plus Pixar and Marvel movies, it does make the vault obsolete — kind of. People do still enjoy owning physical DVDs and Blu-rays, especially if they do not have the Internet speed to support true-HD streaming, like what you can get with a Roku 4k streaming player.
That means Disney Vault releases could live on for DVD and Blu-ray unless Disney decides to go all-digital. That would be quite a shock, and really unlikely, but it also seemed like a stretch to launch a Disney streaming service considering the vast popularity of Netflix, Hulu, and Amazon Prime Video, but the company did it anyway.
And let's not forget that Disney knows how to be successful, it has ruled the box office for years thanks to Marvel movies, and will be the box office winner in 2019. Captain Marvel's massive box office opening weekend is only the beginning, since the live-action Dumbo, Avengers: Endgame, and live-action Aladdin are all releasing in theaters in the next few months.
Each of those films will eventually find their way to streaming on Disney Plus, too.
Disney Streaming Service to Also Include Original Content
Marvel, Pixar, and Disney movies will find a home on the Disney streaming service, but original content will also be available. As of now, Disney is working on a live-action Star Wars series called "The Mandalorian" that Disney-favorite Director Jon Favreau is helming, a "High School Musical" series, a live-action Lady and the Tramp, and a live-action Marvel show featuring The Winter Soldier and The Falcon.
Disney Vault release dates may not entirely go away, they just won't be as big of a deal when the Disney streaming service arrives and makes everything available on-demand all the time. Or, will Disney only stream certain movies at certain times, essentially instituting a new version of the Disney Vault? Time will tell.
The Disney Plus release date is not confirmed; only a late 2019 window.