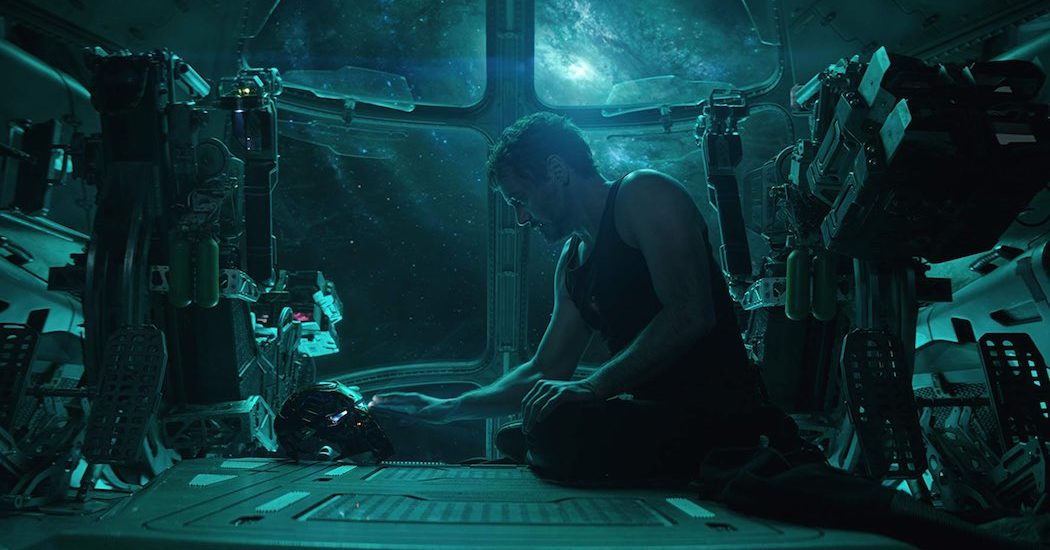 The Most Thought-Provoking Avengers: Endgame Theories Out There (Or At Least the Most Fun)
You can sit around and wait for Avengers: Endgame to release in theaters for all of the answers, or you can join the Avengers: Endgame theories fun on Reddit. Join the fun!
It goes without question at this point that Avengers: Endgame is the most anticipated movie of 2019 and there are plenty of Avengers: Endgame theories floating around. The fact that advance tickets to Avengers: Endgame opening weekend are gone in many markets, and that when tickets were released, movie ticketing sites could not keep up — their websites crashing or holding wannabe ticket holders in long queues — it is clear that everyone wants to know how the dusted will return. (You'd think The Beatles were having a reunion concert, with John Lennon and George Harrison risen from the dead.) Or, if you're a pessimist, you may believe that the Avengers will fail and Thanos victorious once again.
But, we know that isn't entirely the case because Spider-Man: Far From Home releases in theaters in July 2019 – and Spider-Man was dusted in Avengers: Infinity War. So yea, there's a big Avengers: Endgame spoiler for you: Some of the dusted will return in Avengers: Endgame. Who and how, though, is up for debate. But wait, what if Spider-Man: Far From Home takes place before Infinity War?
This is where Avengers: Endgame fan theories come into play. Avengers: Endgame fan theories have floated around since Avengers: Infinity War's release but they went into hyperdrive after the first teaser trailer for Avengers: Endgame was released.
With every trailer since the theories have grown. Who is correct? Who is full of nonsense? Is anyone going to be right? They'll be plenty of Avengers: Endgame spoilers come release date, especially since overseas markets get Avengers: Endgame on April 24 and the United States April 26.
Google translate may come in super handy if you want Avengers: Endgame spoilers opening weekend, or you can just wait and read a spoiler-filled review. For now, let's take a look at the best Avengers: Endgame theories floating around the internet-verse. FYI: Everyone seems to believe that Scott (Ant-Man) in the Avengers: Endgame trailer appears years into the future at Avengers HQ, which will help make sense of some of these theories.
Avengers: Endgame Theories
6. Avengers: Endgame Will Feature Time Travel
It doesn't take a genius to consider the possibility that the Avengers will travel back in time before the snap to thwart Thanos (or die trying). Or go forward and backward to make things right. This Avengers: Endgame time travel theory does not believe collecting the stones before Thanos is the answer (that's too easy).
On a side note, this fan theorist thinks Captain America sacrifices himself to save everyone else. They are not alone.
"Let me be very clear.. Steve Rogers will die in this movie and the next Captain America is either the Winter Soldier (the star on his arm is there for a reason!!) or Falcon.. (thanks to comics!!)" — Hosnims/Reddit
5. Captain Marvel Will Work With Thanos (An Avengers: Endgame Theory With a Twist!)
Captain Marvel in Avengers: Endgame was a theory all on its own before Captain Marvel hit theaters, and now, she may not be a friend to the Avengers if you believe this Avengers: Endgame theory.
4. Avengers: Endgame Theory That Speaks Chess
3. The Dusted Are in the Soul World/Realm Via Quantum Realm
When dusted, you don't die — you go somewhere else.
2. To Stop Thanos, Let Him Win in New York
Back to time travel, but in this instance, it's back to the battle of New York for an Avengers: Endgame theory.
1. The Most Tragic Avengers: Endgame Theories: Everyone Dies!
If this is the end of the Avengers as we know them, might as well kill them all.
And for a bit of fun and my favorite comment to all of the Avengers: Endgame theories I read comes from GreggoryBasore.
Q: What aren't we expecting in Avengers: Endgame?
A: The Spanish Inquisition
This is by no means all of the Avengers: Endgame theories floating around, but they are some of the best and most thought-provoking. If you want to read more, go to Reddit and see for yourself. Or just wait until you can see Avengers: Endgame in theaters and know exactly what Avengers: Endgame theories were correct (or totally bonkers). And grab your ticket now because there may not be any left in time for you to avoid spoilers.