The last few months have been packed with two-and-a-half hour epic movies loaded down with big stars, and you know what that means!  It's Oscar season!  The Academy of Motion Picture Arts and Sciences has released the list of nominees for the 89th Academy Awards, with the ceremony scheduled to take place on February 26, 2017.  If you follow other awards races, the 2017 Oscar nominees will hold few surprises, so the only drama of the night will be if there are a few upset wins.  Here's a little look at the nominees, as well as some predictions for who might walk away with the statues.
DISCLAIMER: Once again, these are the opinions of me, James Jay Edwards, and do not necessarily reflect those of FilmFracture or the other writers therein.  These opinions might not even reflect my own thoughts by the time the ceremony rolls around.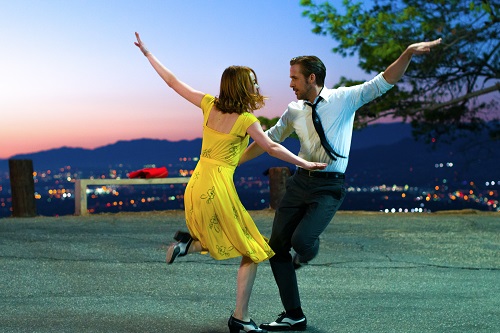 Best Picture
Hacksaw Ridge
Moonlight
Hacksaw Ridge is the closest thing to a surprise that we've got here.  Could this mean Hollywood has finally forgiven Mel Gibson?  Maybe enough for a nom, but not enough to win.  I wasn't a huge fan of Moonlight, although it's a clear frontrunner for this award.  Although, Manchester by the Sea and La La Land are solid combatants, too.  And the academy loves a feel-good story, especially if it's true (I'm looking at you, Hidden Figures and Lion).  Oh, and don't count Hell or High Water out, either.
Prediction – I'd love to see Hell or High Water take this, but it'll come down to La La Land vs. Moonlight.  I've already made my thoughts on Moonlight clear, so let's go with La La Land.
Best Actor
Casey Affleck – Manchester by the Sea
Andrew Garfield – Hacksaw Ridge
Ryan Gosling – La La Land
Viggo Mortensen – Captain Fantastic
Denzel Washington – Fences
This is the safest bet of the night.  This award is Casey Affleck's to lose, provided the sexual harassment allegations against him don't derail his campaign.  If the Academy votes on the merits of personality rather than performance, this category is blown wide open, as all of the other performances are great, just not as great as Affleck's.
Prediction – I think Affleck will weather the storm of bad P.R. and take this one, and deservedly so.
Best Actress
Isabelle Huppert – Elle
Ruth Negga – Loving
Natalie Portman – Jackie
Emma Stone – La La Land
Meryl Streep – Florence Foster Jenkins
Oh, boy.  This one is a two-horse race, and neither are Meryl Streep.  This will come down to Isabelle Huppert and Natalie Portman.  Jackie was a better movie than Elle, but Huppert gave a better performance than Portman.
Prediction – If Streep wins, it will be for her performance at the Golden Globes and not for her performance in Florence Foster Jenkins.  My hope is for Huppert to take it, and that's not an unrealistic one.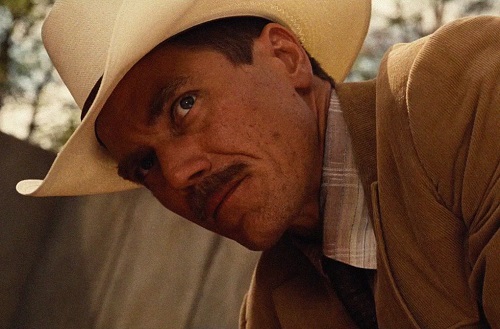 Supporting Actor
Mahershala Ali – Moonlight
Jeff Bridges – Hell or High Water
Lucas Hedges – Manchester by the Sea
Dev Patel – Lion
Michael Shannon – Nocturnal Animals
I guess if Nocturnal Animals is going to be held to a single nomination, this should be it.  Michael Shannon stole every scene he was in.  Jeff Bridges was good, but Hell or High Water was more of an ensemble than tiers of lead and supporting actors.  Shannon's main competition will come from Mahershala Ali.
Prediction – The Academy will get this one wrong and give it to Ali.  Michael Shannon will be unaffected by the loss.
Supporting Actress
Viola Davis – Fences
Naomie Harris – Moonlight
Nicole Kidman – Lion
Octavia Spencer – Hidden Figures
Michelle Williams – Manchester by the Sea
And here we have this year's first case of category fraud.  Why is Viola Davis in here as a Supporting Actress when she was clearly the lead actress in Fences?  Michelle Williams deserves this one – she was only in about eight minutes of the one-hundred-and-fifty minute Manchester by the Sea, but she lit up the screen for every second that she was on it.
Prediction – Viola Davis, because she was put here to win, and she would lose to Portman or Huppert in the Lead Actress category.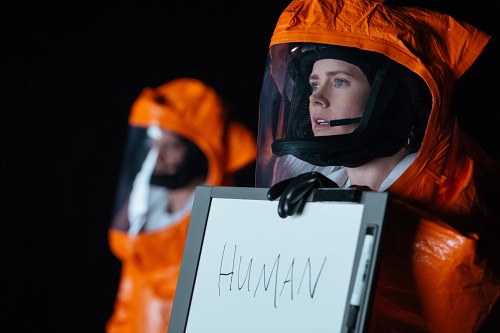 Director
Denis Villeneuve – Arrival
Mel Gibson – Hacksaw Ridge
Damien Chazelle – La La Land
Kenneth Lonergan – Manchester by the Sea
Barry Jenkins – Moonlight
Yep, Hollywood has forgiven Mel Gibson, and this Best Director nom proves it.  He won't win; there are better guys in the running.  Manchester by the Sea was a labor of love for Kenneth Lonergan, and that love spills out all over the screen, but Damien Chazelle directed the hell out of La La Land.
Prediction – Damien Chazelle and La La Land will take this one.
Animated Feature
Kubo and the Two Strings
Moana
My Life as a Zucchini
The Red Turtle
Zootopia
Here's our first huge snub.  Where is Trolls?  The foreign offerings here, The Red Turtle and My Life as a Zucchini, don't have as much hype around them as the others, so they're doomed.  Of the remaining three, I'd say this award is a toss-up between Kubo and the Two Strings and Zootopia.
Prediction – Kubo and the Two Strings is just artsy and creative enough to take this one (and having previous Oscar winners Charlize Theron and Matthew McConaughey in the cast of voice actors doesn't hurt, either).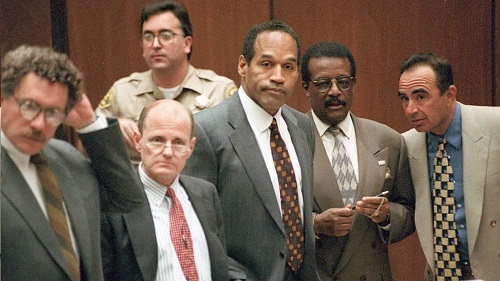 Documentary Feature
Fire at Sea
I Am Not Your Negro
Life, Animated
O.J.: Made in America
13th
Which brings us to our next case of category fraud.  O.J.: Made in America is a television mini-series that forced a week's worth of audiences to sit through its eight hour running time in a movie theater just so that it would qualify for the Academy Awards.  Sure, it's a great documentary, and it's incredibly thorough – it probably crams way more about the O.J. Simpson case into its work-shift length than any one person cares to know.  But come on!  Sweep the Emmys, and leave the Oscars for the movies!
Prediction – O.J.: Made in America will probably win, because the ploy will work, while amazing documentaries like Gleason, Weiner, and Tower have all gone un-nominated.
Foreign Language Film
Land of Mine (Denmark)
A Man Called Ove (Sweden)
The Salesman (Iran)
Tanna (Australia)
Toni Erdmann (Germany)
Where's The Handmaiden? Demon? Julieta? Things to Come?  This category is snub-city.
Prediction – A Man Called Ove is the best of this bunch, although Toni Erdmann has the buzz.  Toni Erdmann will take it.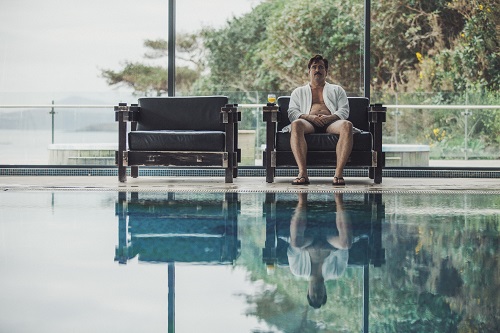 Original Screenplay
Hell or High Water – Taylor Sheridan
La La Land – Damien Chazelle
The Lobster – Torgos Lanthimos, Efthimis Filippou
Manchester by the Sea – Kenneth Lonergan
20th Century Women – Mike Mills
This category is tough.  There's literally not a clunker in this bunch, and they're all such different stories.  Hell or High Water has the most engaging script, while The Lobster is the nuttiest.  La La Land is the most fun, while Manchester by the Sea has the most feels.  Yeah, 20th Century Women is good, too, but it seems improvised rather than scripted, which is a testament to the cast more than it is to the screenplay.
Prediction – Oh, boy.  This one's hard.  My heart says Hell or High Water, my head says Manchester by the Sea.  The head usually wins.
Adapted Screenplay
Arrival – Eric Heisserer
Fences – August Wilson
Hidden Figures – Allison Schroeder, Theodore Melfi
Lion – Luke Davies
Moonlight – Barry Jenkins, Tarell Alvin McCraney
This one's little easier.  Fences is a faithful adaptation that doesn't quite translate to the movie screen.  Lion is half of a good movie, and Moonlight is two-thirds of one (and what the hell is Moonlight adapted from anyway, an unproduced play?  More category fraud!).  Hidden Figures and Arrival are both solid choices.
Prediction – I'd love to see Arrival take this, because Eric Heisserer also writes horror movies (he killed the A Nightmare on Elm Street and The Thing franchises with his remakes), but since Moonlight doesn't belong in this category anyway, it will win.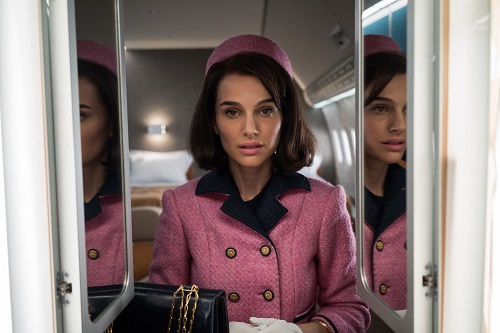 Original Score
Jackie – Mica Levi
La La Land – Justin Hurwitz
Lion – Dustin O'Halloran, Hauschka (Volker Bertelmann)
Moonlight – Nicholas Britell
Passengers – Thomas Newman
At first, it might seem that La La Land is a lock for this, since it's a musical, but it's got Original Song nailed down.  Since no one bothered to nominate the best score of the year (which was Swiss Army Man), Mica Levi and her hauntingly patriotic soundtrack for Jackie is the strongest contender here.
Prediction – In case it wasn't clear, Jackie will win.
Original Song
"Audition (The Fools Who Dream" – La La Land – Justin Hurwitz, Benj Pasek, Justin Paul
"Can't Stop the Feeling" – Trolls – Justin Timberlake, Max Martin, Karl Johan Schuster
"City of Stars" – La La Land – Justin Hurwitz, Benj Pasek, Justin Paul
"The Empty Chair" – Jim: The James Foley Story – J. Ralph, Sting
"How Far I'll Go" – Moana – Lin-Manuel Miranda
Since none of the songs from Sing Street are nominated here, the biggest competition that La La Land has is from itself.  Sure, the others have the big names (Justin Timberlake! Sting! Lin-Manuel Miranda!), but La La Land has the tunes.
Prediction – "City of Stars" is the more memorable of the two songs from La La Land, so that should take home the statue.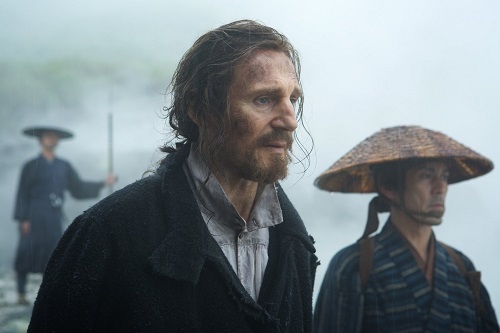 Cinematography
Arrival – Bradford Young
La La Land – Linus Sandgren
Lion – Greg Fraser
Moonlight – James Laxton
Silence – Rodrigo Prieto
Emmanuel Lubezki taking the year off blows this category wide open this season.  Unfortunately, perennial bridesmaid Roger Deakins didn't get a nom for Hail, Caesar!, so he'll miss his moment in the sun.  La La Land was flawlessly shot, with setups that were intricate and complex – it almost looks like a Lubezki film.  Silence is a beautiful disaster, a long and tedious affair that looks amazing.
Prediction – They've got to give something to Silence, and the cinematography is far and away the best thing about the movie.  Rodrigo Prieto will win.
Film Editing
Arrival – Joe Walker
Hacksaw Ridge – John Gilbert
Hell or High Water – Jake Roberts
La La Land – Tom Cross
Moonlight – Nat Sanders, Joi McMillon
Best Film Editing should come down to a three-horse race – Arrival, Hacksaw Ridge, or Hell or High Water.  From an editing standpoint, La La Land and Moonlight are out-classed.
Prediction – Based solely on its second half, Hacksaw Ridge should grab this one.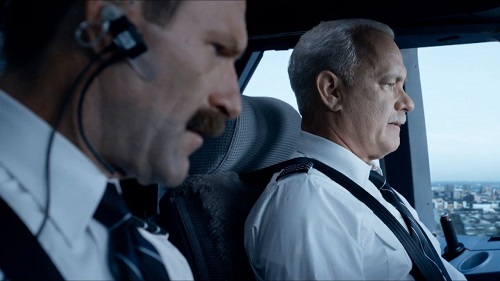 Sound Editing
Arrival – Sylvain Bellemare
Deepwater Horizon – Wylie Stateman, Renée Tondelli
Hacksaw Ridge – Robert MacKenzie, Andy Wright
La La Land – Ai-Ling Lee, Mildred Iatrou Morgan
Sully – Alan Robert Murray, Bub Asman
Ok, so, for a musical, La La Land had pretty lackluster sound (I'm being way more polite than many internet pundits).  Why is it nominated here?
Prediction – This is a category where the Academy gives an award to a movie that should win something, but no one knows what.  With that thought in mind, Sully will win.
Sound Mixing
Arrival – Bernard Gariépy Strobl, Claude La Haye
Hacksaw Ridge – Kevin O'Connell, Andy Wright, Robert MacKenzie, Peter Grace
La La Land – Andy Nelson, Ai-Ling Lee, Steve A. Morrow
Rogue One: A Star Wars Story – David Parker, Christopher Scarabosio, Stuart Wilson
13 Hours: The Secret Soldiers of Benghazi – Greg P. Russell, Gary Summers, Jeffrey J. Haboush, Mac Ruth
And there's La La Land again.  For sound mixing.  Poof.
Prediction – For the same reason that Sully wins Sound Editing, Rogue One: A Star Wars Story will win sound mixing.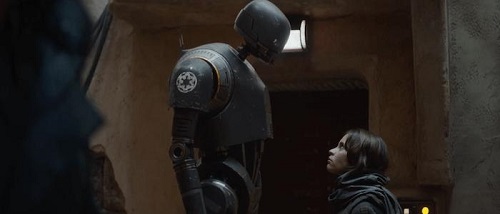 Check out all of the nominees for the 89th Academy Awards (without my snarky comments) at http://www.oscars.org/oscars/ceremonies/2017.