JT LeRoy was a real-life Cinderella: an androgynous boy with a truck stop prostitute for a mother who lived a life of drug addiction and sexual abuse before becoming a literary phenomenon when his first autobiographical book, Sarah, was published in 1999. JT LeRoy was also a fraud: an identity manufactured by writer Laura Albert as a way for Albert to write about taboo subjects that she normally wouldn't dare approach. Albert's deception was exposed in 2005, and the entire drama is documented in the fascinating film Author: The JT LeRoy Story.
In Author: The JT LeRoy Story, documentary filmmaker Jeff Feuerzeig (The Devil and Daniel Johnston) essentially gives Laura Albert the spotlight and lets her tell, in her own words, the story of Jeremiah Terminator LeRoy, from serendipitous inception to inevitable implosion. Albert goes over the creation of the JT LeRoy character (which she calls her "avatar"), the growth of the creation and the accidental publication of his/her first book, which led to the rapid popularity of the enigmatic fictional author. It is then that the situation starts to get away from Albert, as LeRoy's international recognition forces Albert to come up with a real-life JT LeRoy. She enlists the help of her boyfriend's tom-boyish half-sister, Savannah Knoop. With a live person playing the part of the avatar (and Albert herself serving as JT's assistant, "Speedie"), the legend of JT LeRoy just kept on growing.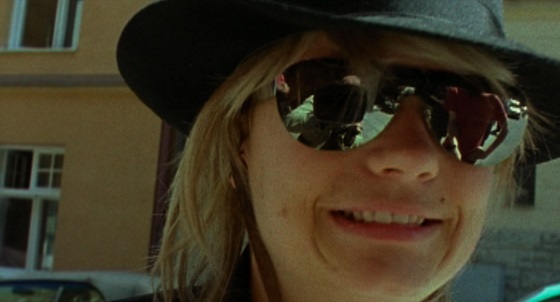 Author: The JT LeRoy Story is much more than just interviews with Laura Albert. Albert gave Feuerzeig access to everything in her archives, and she apparently saves everything, so the documentary includes plenty of photographs, home movies, and entertainment news footage of herself and "JT," aka Savannah. The narrative is helped along by scores of answering machine messages from the likes of Billy Corgan (who calls himself "The Corgan-ator"), Courtney Love, and Tom Waits. Toss in some cute little animations of the very disturbing subject matter from JT's books, and Author: The JT LeRoy Story becomes an entertaining way to tell a captivating tale, utilizing a style that is very similar to that of last year's HBO documentary Cobain: Montage of Heck.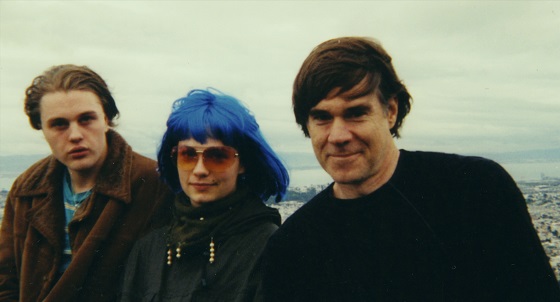 It's intriguing to watch just how far the lie goes. Over the course of JT's rise, the avatar lands movie deals with Gus Van Sant and Asia Argento, makes out with Hollywood heartthrob Michael Pitt, and has "the Bono talk" with the iconic singer after being invited backstage at a U2 concert. It's equally intriguing to watch it unravel, seeing different people get more and more suspicious until finally, the wrong nosey journalist meets the right leaky source, and the whole charade crashes to the ground.
For her part, Laura Albert seems unapologetic for the whole JT LeRoy fiasco, subscribing to the theory that "a metaphor is different from a…hoax." And she really has no reason to apologize. In a world where people want to be challenged and inspired, she provided what was needed – whether it came from Laura Albert or JT LeRoy doesn't matter. Now that it's over, the Cyrano de Bergerac-meets-Milli Vanilli story of Author: The JT LeRoy Story can continue to challenge and inspire for years to come, albeit in a very different way.