Synopsis: Ben Stiller directs and stars in The Secret Life Of Walter Mitty, James Thurber's classic story of a day-dreamer who escapes his anonymous life by disappearing into a world of fantasies filled with heroism, romance and action. When his job along with that of his co-worker (Kristen Wiig) are threatened, Walter takes action in the real world embarking on a global journey that turns into an adventure more extraordinary than anything he could have ever imagined.
Release Date: December 25, 2013     MPAA Rating: PG-13
Genre(s): Drama, Fantasy
Film Review

Comedic actor Ben Stiller doesn't direct films that often; when he does he tends to make them unique. However, most of his films are also straight comedies, with a decided focus on gut-busting satire. And so that makes his latest, The Secret Life of Walter Mitty, quite the departure.
An update of the 1947 film, The Secret Life of Walter Mitty is a story that's big on the concept of life, in all facets. Its protagonist, Walter Mitty (Ben Stiller), chooses to live life in calculated doses, and has never dared to step outside his bounds. Sure, he has the most vivid daydreams, many of which center on impressing his co-worker Cheryl (Kristen Wiig), but Walter isn't what you would call the adventurous type. That is, until he discovers he lost an important photonegative and must travel around the globe to find photographer Sean O'Connell (Sean Penn) and hopefully the negative's whereabouts.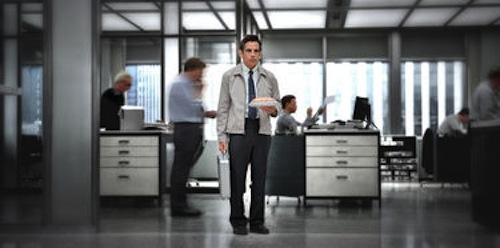 The concept of a man who must step outside his dreams and actually live life is an intriguing one, but unfortunately The Secret Life of Walter Mitty doesn't do much to expand on that initial premise. It's fun to watch Walter's journey, but there isn't much of a through line attaching one sequence to the next, which leaves the film feeling like a disjointed series of vignettes. At one point, for example, Walter is skateboarding down a long stretch of highway at top speed and soon after that he's being driven away from an erupting volcano. In the context of the story, stark transitions like this make sense, but the motivations behind the transition feel artificial and are typically explained with one line of dialogue. These sequences are fun to look at, but they are purely window dressing with almost no substance behind them.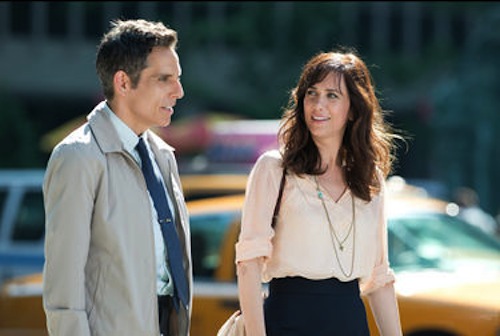 Stiller's performance as Walter is similarly empty, and communicates little about the character. We don't see much of a transformation in him, we only know he has grown because that's how these things go. Walter isn't particularly charming, or all that likable; he's a white bread, cookie-cutter character that experiences some extraordinary things. The film's supporting cast is equally as one-note, particularly Adam Scott's character Ted Hendricks and Penn's Sean O'Connell. Both are clearly put into the film to be walking caricatures, and barely believable ones at that.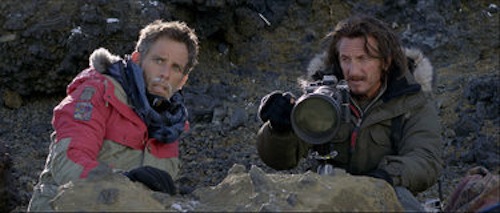 For a movie that has so many metaphors and quotes centered on living life, The Secret Life of Walter Mitty feels strangely hollow. It's a calculated replication of a formula that has worked time and time again and typically draws cheers and applause, but little effort is put into getting those results. You can't simply take a dreamer, send him on an incredible journey, and expect audiences to see a change in the character. You have to show that in the story and in acting. Unfortunately, Stiller fails to capture either concept.
Granted, the film is still fairly entertaining for what it is: a flat piece of escapism that most will forget soon after the credits roll. The dream sequences are fun, and some of the humor is clever, but there isn't enough there overall to elevate the film above mediocrity. It's a "feel good" movie that doesn't try to actually make you feel good.

While there is no question that screenwriter Steve Conrad can script some exciting sequences (both dream and real life), he struggles with making The Secret of Walter Mitty a cohesive product. The story jumps from one exotic locale to the next, and each scene change brings something new to see, but there's little motivation behind them. It's more a series of ideas than anything else.
Additionally, the film is overly cliche, choosing to play many of the obvious cards to solve a problem or to force a story beat. For some, that predictability won't be too bothersome – some might even enjoy the film's light, saccharine touches – but there's no mistaking the film's shortcomings. Too many calculated decisions went into making The Secret Life of Walter Mitty, and the film lost a lot of its life as a result.

Although the film as a whole is shot very plainly, the dream and "action" sequences in The Secret Life of Walter Mitty are inventive and playful. Sure, they feel out of place, but that's kind of the point and thus they work well within the context of the movie. The use of color is particularly notable as it emphasizes Walter's dreamlike state with crafty camera work and striking composition. Even some of the non-dream sequences are beautiful, but their visual flair only highlights how plain some of the other sections are. Still, some pretty shots here and there make for a film that's visually compelling, even if the story isn't.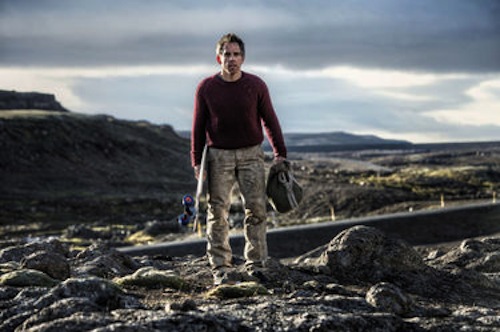 Cast and Crew
Director(s): Ben Stiller
Producer(s):
Screenwriter(s): Steve Conrad
Story: 
Cast: Ben Stiller (Walter Mitty)Kristen Wiig (Cheryl Melhoff)Jon Daly (Tim Naughton) Sean Penn (Sean O'Connell)Kathryn Hahn (Odessa Mitty)Shirley MacLaine (Edna Mitty)Adam Scott (Ted Hendricks)
Editor(s): Greg Hayden
Cinematographer: Stuart Dryburgh
Production Designer(s):
Costume Designer: 
Casting Director(s): 
Music Score: Theodore Shapiro
Music Performed By: 
Country Of Origin: USA