Synopsis: A disease that turns people into zombies has been cured. The once-infected zombies are discriminated against by society and their own families, which causes social issues to arise. This leads to militant government interference.
Release Date: March 16, 2018     MPAA Rating: PG-13
Genre(s): Drama, Horror
Film Review

Zombie movies are a dime a dozen these days, but every once in a while, an inventive one will break through and stand out. The Cured is one of these memorable zombie movies.
The Cured takes place in an Ireland where a zombie outbreak has already happened, and a cure has been found that is about 75% effective. Those who are rehabilitated, referred to as "The Cured," are released back into society, but the memories of their zombie deeds are intact inside their brains. Also intact is the hatred and prejudice that the non-zombie public feels towards them. The Cured are treated in the same way as ex-convicts, and are considered second-class citizens after their release.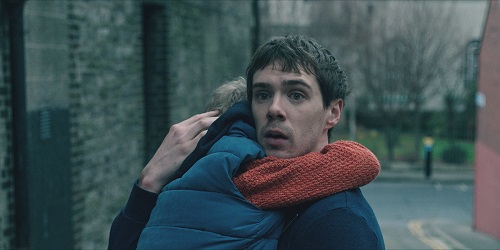 One of the Cured, a man named Senan (In the Heart of the Sea's Sam Keeley), is lucky in that he is allowed to stay with his sister-in-law, an American photojournalist named Abbie (Ellen Page from X-Men: Days of Future Past). Another cured fellow, a man named Conor (Tom Vaughan-Lawlor from The Infiltrator) who was a lawyer before the outbreak, isn't so fortunate, and is forced to take shelter in encampments set up for people like him. With his knowledge and drive, Conor forms an organization that ostensibly fights for the rights of the Cured, but before long, it turns into a straight-up terrorist cell, with Senan and Abbie caught in the middle.
So, when it comes right down to it, The Cured isn't really a zombie movie at all. The feature debut from writer/director David Freyne is lot like what one could probably expect from a 28 Days Later… aftermath movie if a cure was found and civilization was trying to come back from the devastating infectious event. Really, there are very few zombies in The Cured, and most of them are shown in flashbacks. Maybe that's the key to making a good zombie movie – take out the zombies.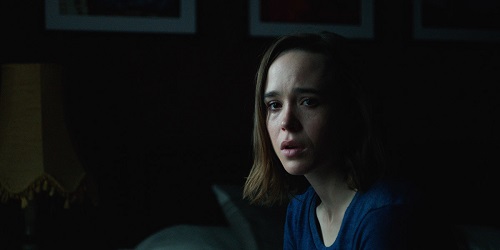 Because of its lack of the undead, The Cured comes off as more of an allegorical drama than a horror movie. It's told through a combination of traditional filmmaking techniques and documentary/news footage (remember, Abbie is a photojournalist), so it has the authenticity of a found footage movie without the motion sickness. And the hate and discrimination that causes the Cured to boil over is a subtle analogy for class struggle and oppression that can be applied to America these days more quickly than it can to Ireland.
Don't go into The Cured expecting a fright flick, because it's not really one. It's a thoughtful, intelligent drama that happens to have some zombie connections. Which should be fine, because aren't people sick to death of zombies by now, anyway?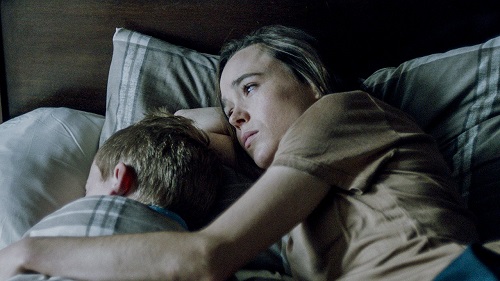 As mentioned previously, The Cured isn't so much a horror movie as it is a drama, so it's a little light on true scares. Most of the violence and horror is shown through jolty flashbacks to the past deeds of the Cured – their intact memories of things that they did while they were infected. There is a dreadful dystopian tone to the movie which raises some goosebumps, and a handful of shockingly brutal scenes are included during some of the terrorist strikes, but nothing that's any different from the type of subliminal violence that is usually present in political thrillers. It's hard to make zombies frightening in the 21st century, so The Cured doesn't even try. It may not be pants-pissingly scary, but The Cured is a refreshing change from the movies about brain-eating undead pop-culture staples that have desensitized horror fans everywhere.
Cast and Crew
Director(s): David Freyne
Producer(s): Rory DunganRachael O'KaneEllen Page
Screenwriter(s): David Freyne
Story: 
Cast: Ellen Page (Abbie)Sam Keeley (Senan)Tom Vaughan-Lawlor (Conor) Stuart Graham (Cantor)Hilda Fay (Jo landecker)
Editor(s): Chris Gill
Cinematographer: Piers McGrail
Production Designer(s):
Costume Designer: Tiziana Corvisieri
Casting Director(s): Thyrza GingLouise Kiely
Music Score: Rory Friers & Niall Kennedy
Music Performed By: 
Country Of Origin: Ireland