Brand new images from Disney's upcoming Wreck-It Ralph have been released showing the game characters that will be featured in the film.
Brand new images from Disney's upcoming Wreck-It Ralph have been released showing the game characters that will be featured in the film. Here they are, enjoy!
LEVEL 1: GAME CENTRAL STATION
Coily: Bouncing Purple Snake
Once the bouncing purple villain in the Q*Bert arcade game, Coily finds himself hanging with his former adversary in Game Central Station after their game is unplugged.
M. Bison: The Eyes Have It
A uniformed villain from "Street Fighter," M. Bison tames his bad-guy habits at Bad-Anon.
Neff: Purple's the New Black
As "Altered Beast's" resident evil wizard, Neff is a natural for the Bad-Anon meeting roster.
Q*Bert: Unplugged
Q*Bert, whose game was long ago unplugged, spends most of his time in Game Central Station, the travel hub for all arcade-game characters—and the unfortunate "home" to those whose games are over.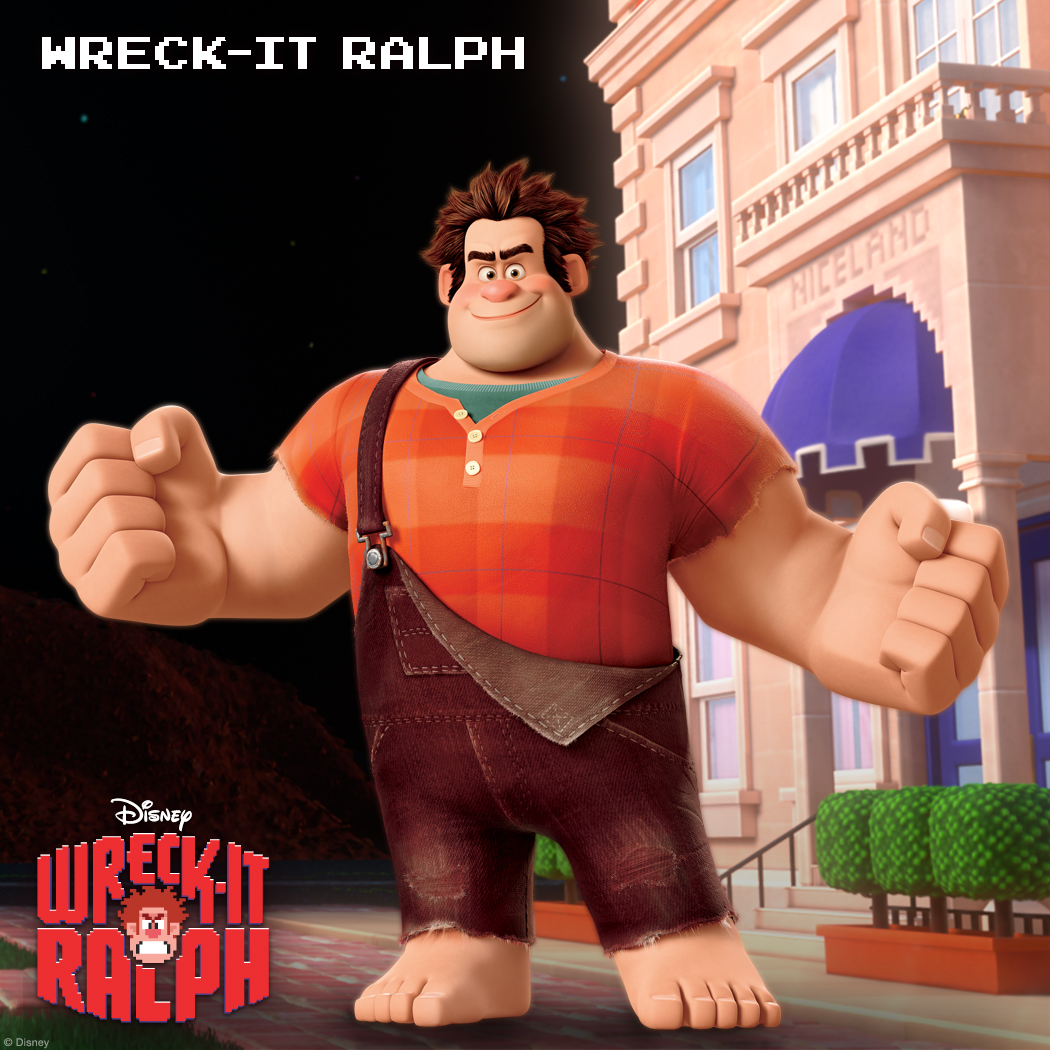 Wreck-It Ralph: Bad Guys Finish Last
Ralph is a heavy-handed wrecking' riot with a heart. For 30 years—day in, day out—he's been doing his job as "The Bad Guy" in the arcade game Fix-it Felix Jr. But it's getting harder and harder to love his job when no one seems to like him for doing it. Suffering from a classic case of Bad-Guy fatigue and hungry for a little wreck-ognition, Ralph embarks on a wild adventure across an incredible arcade-game universe to prove that just because he's a Bad Guy, it doesn't mean he's a bad guy.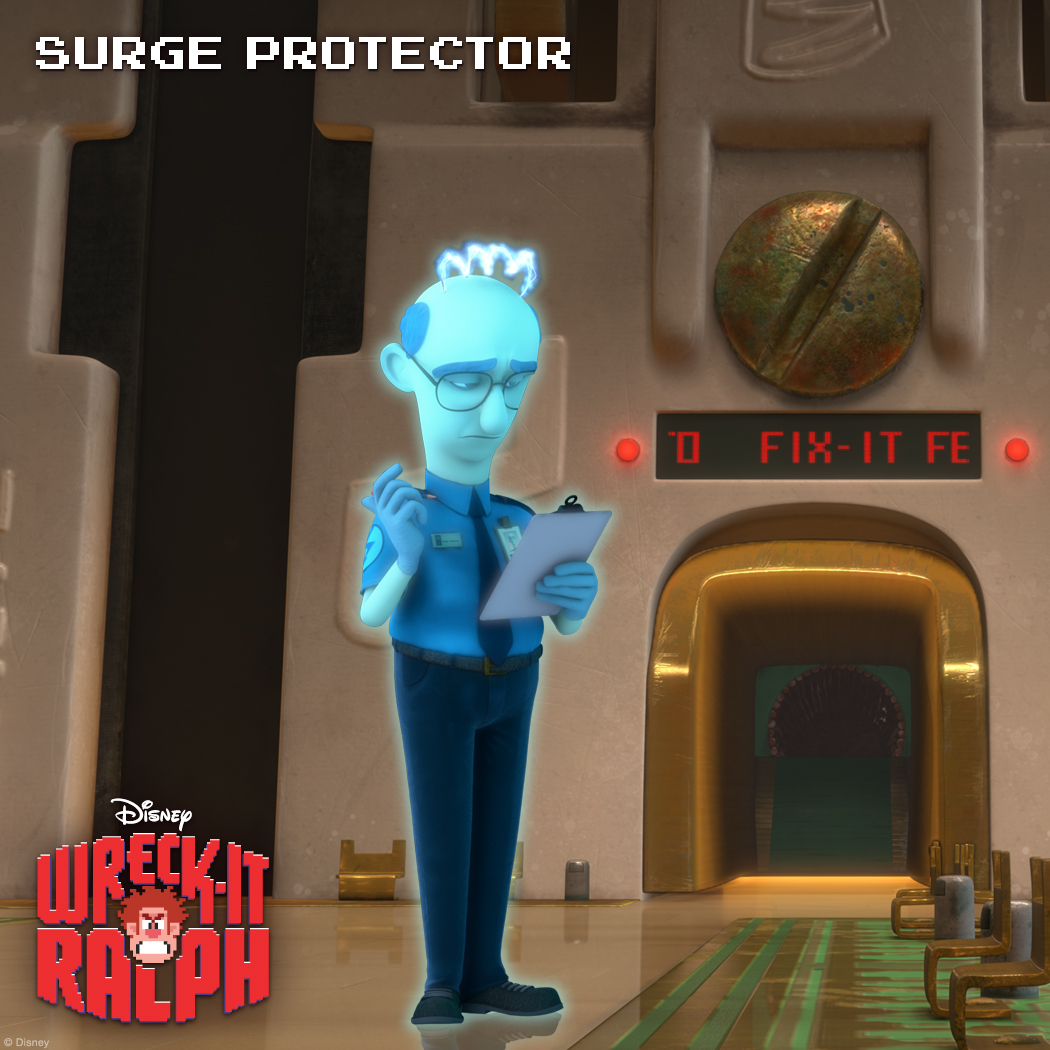 Surge Protector: The One with the Clipboard
With the duties of a high school hall monitor and the officiousness of a mall rent-a-cop, this straight-laced civil servant is more hassle than help. But electrical voltage spikes are no laughing matter.
Zangief: Not a Bad Guy
Zangief, the muscle-bound, hairy-chested, Mohawked wrestler from "Street Fighter," is a regular at the Bad-Anon meetings.
LEVEL 2: FIX-IT FELIX, JR.
Fix-It Felix Jr.: The All-Around Good Guy
Felix is the popular star of Fix-It Felix Jr. and Niceland's hammer-wielding maintenance man who's beloved by all. When he is not busy fixin' all of Ralph's wreckin', this gold-medal-winning good guy is being showered with kisses, praise and pies from his tenants. Hardwired for niceness, anything other than being "The Good Guy" just doesn't compute.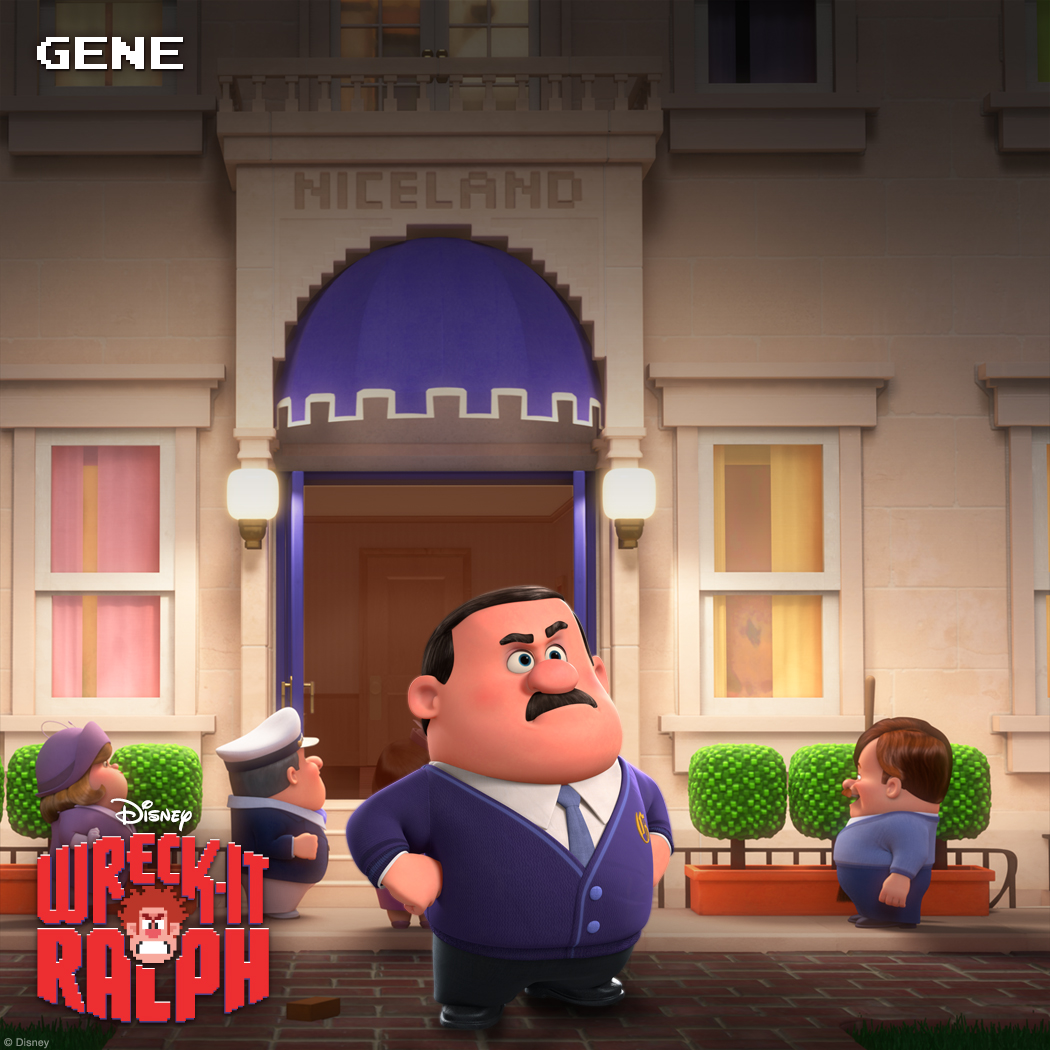 Gene: Pint-Sized Party Planner
Gene is the blocky, pint-sized leader of the Nicelanders—the window-filling victims of Ralph's destruction in the game Fix-It Felix Jr. Like his fellow apartment residents in peril, Gene worships Felix and despises Ralph. In his spare time, Gene plans cocktail parties, but is always sure to leave Ralph off the guest list: To Gene, Ralph's just a bad guy and that's all he'll ever be.
The Nicelanders: Apartment-Dwelling Residents in Peril
When they aren't playing the victims in Fix-It Felix Jr., the Nicelanders live to worship Felix and criticize Ralph. Responsible for baking power-boosting pies to aid the good guy's in-game mission, the fawning fans of Felix spend their free time planning cocktail parties— but they are always sure to leave Ralph off the guest list. These blocky, pint-size window dwellers, including Gene, Roy and Mary, can't seem to get past Ralph's title—and the wreck-less behavior that goes with it. Nothing short of a heroic miracle could convince them to include Ralph in their lives.
LEVEL 3: HERO'S DUTY
Sergeant Tamora Jean Calhoun: One Mean Space Marine
In the sci-fi battle zone of Hero's Duty, Sergeant Calhoun is more than just a pretty face—she is the tough-as-nails, take-charge leader who fights for humanity's freedom. When she's not offering in-game intel, she's training her troops for the next attack wave. This unrelenting commander is driven by a personal vendetta and will stop at nothing to protect the player and the arcade from a virulent Cy-Bug invasion.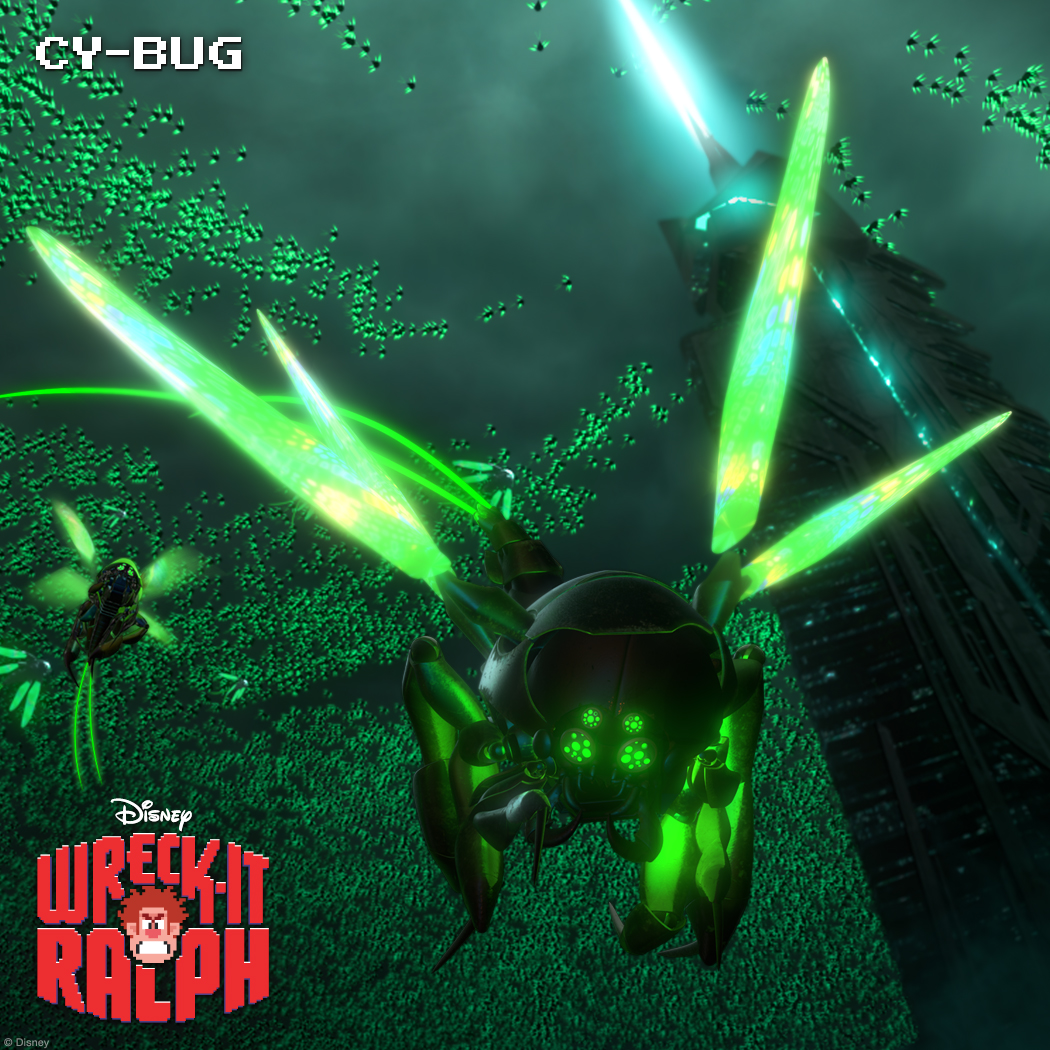 Cy-Bugs: Insects Gone Bad
Menacing creatures known as Cy-Bugs are a deadly threat to not only their game, Hero's Duty, but the entire arcade. They know just three things: Eat, destroy and multiply. Players beware! Cy-Bugs can morph into anything they eat—from an attack buggy to an assault rifle. They do have one weakness—an attraction to bright light. (They are bugs, after all.)
General Hologram: Man with a Medal
General Hologram is the consummate soldier: He's bold and distinguished, serious and professional. Tapped to stand sentinel over the ultimate prize in Hero's Duty—the coveted Medal of Heroes—General Hologram is honored to bestow the Medal to anyone who is skilled enough to make it to the top of the 99-story tower.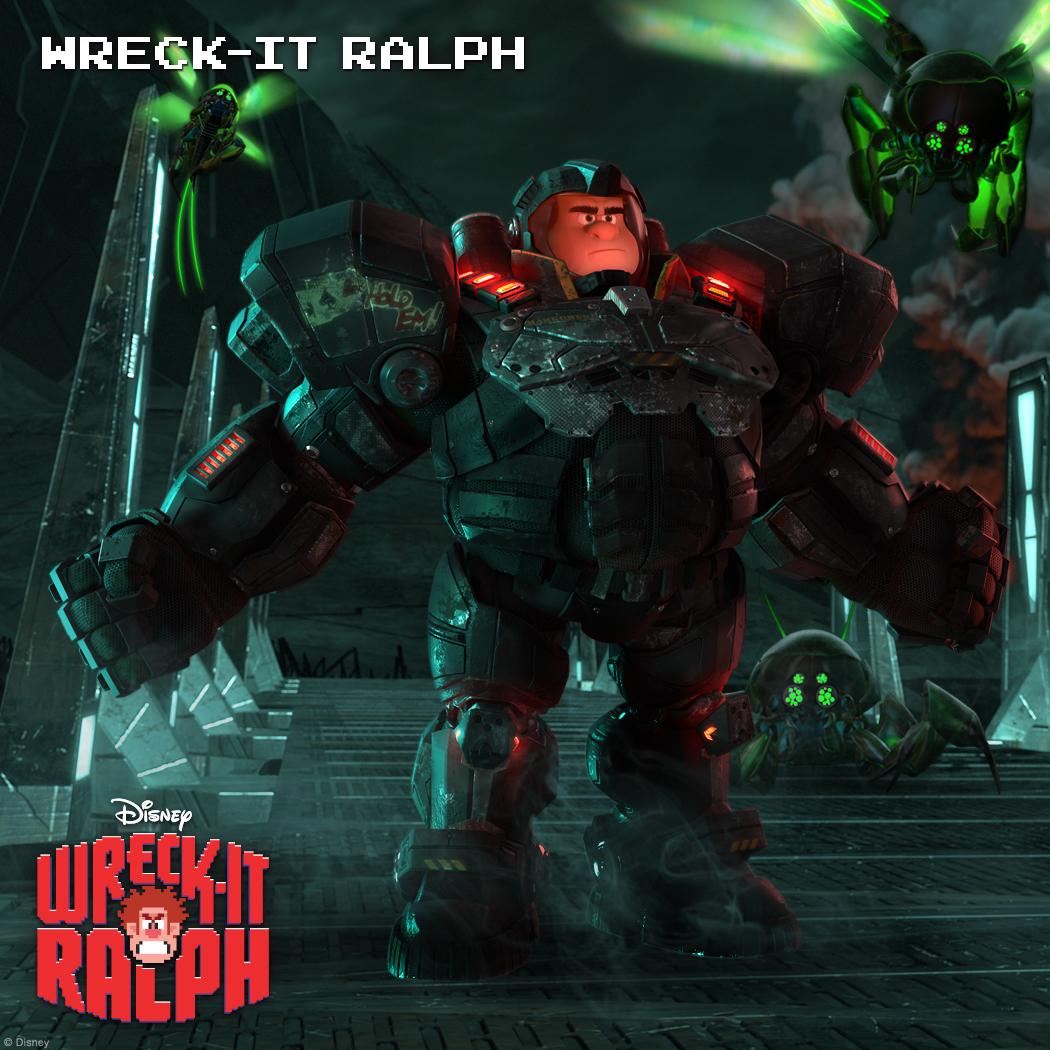 LEVEL 4: SUGAR RUSH
Candlehead: Happy Hot Head
Candlehead is a riot who's able to laugh at herself—even when she's the butt of the joke. Hynotized by the flame atop her own head, she gets lost in a haze of Happy Birthdays. Sugar Rush and its daily races wouldn't be complete without Candlehead, but she's a few scoops short of a sundae.
Crumbelina DiCaramello: Likes it Luxe
With the exterior of a polished piece of peppermint, Crumbelina DiCaramello is the poshest racer in Sugar Rush. But when it comes to racing, extravagance and wealth don't distract DiCaramello: She considers herself a down-and-dirty racer.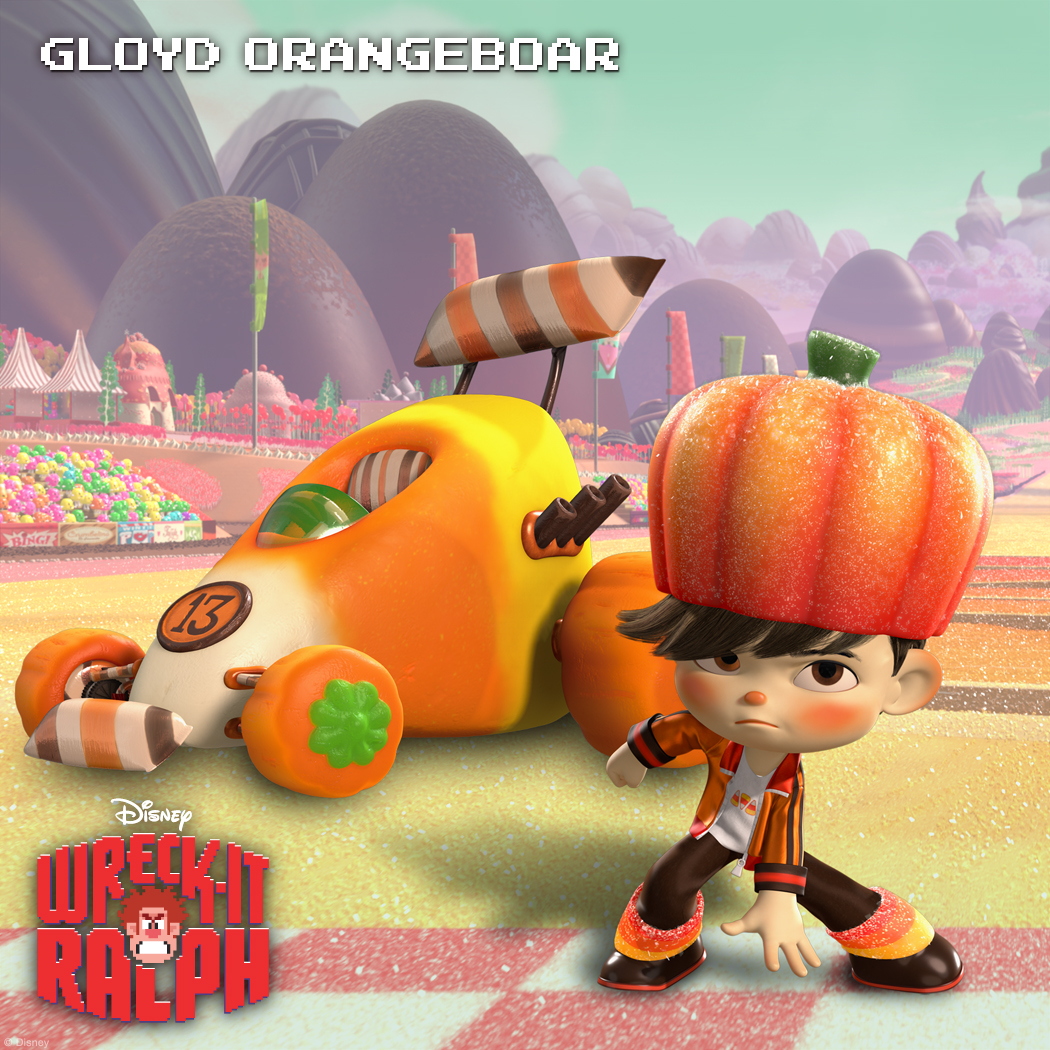 Gloyd Orangeboar: Prankster with a Sweet Tooth
Round-faced little hooligan Gloyd Orangeboar loves nothing more than candy, candy, candy! Fortunately for him, Sugar Rush has plenty to choose from and he enjoys it all. For this fast-racing prankster, every day is Halloween.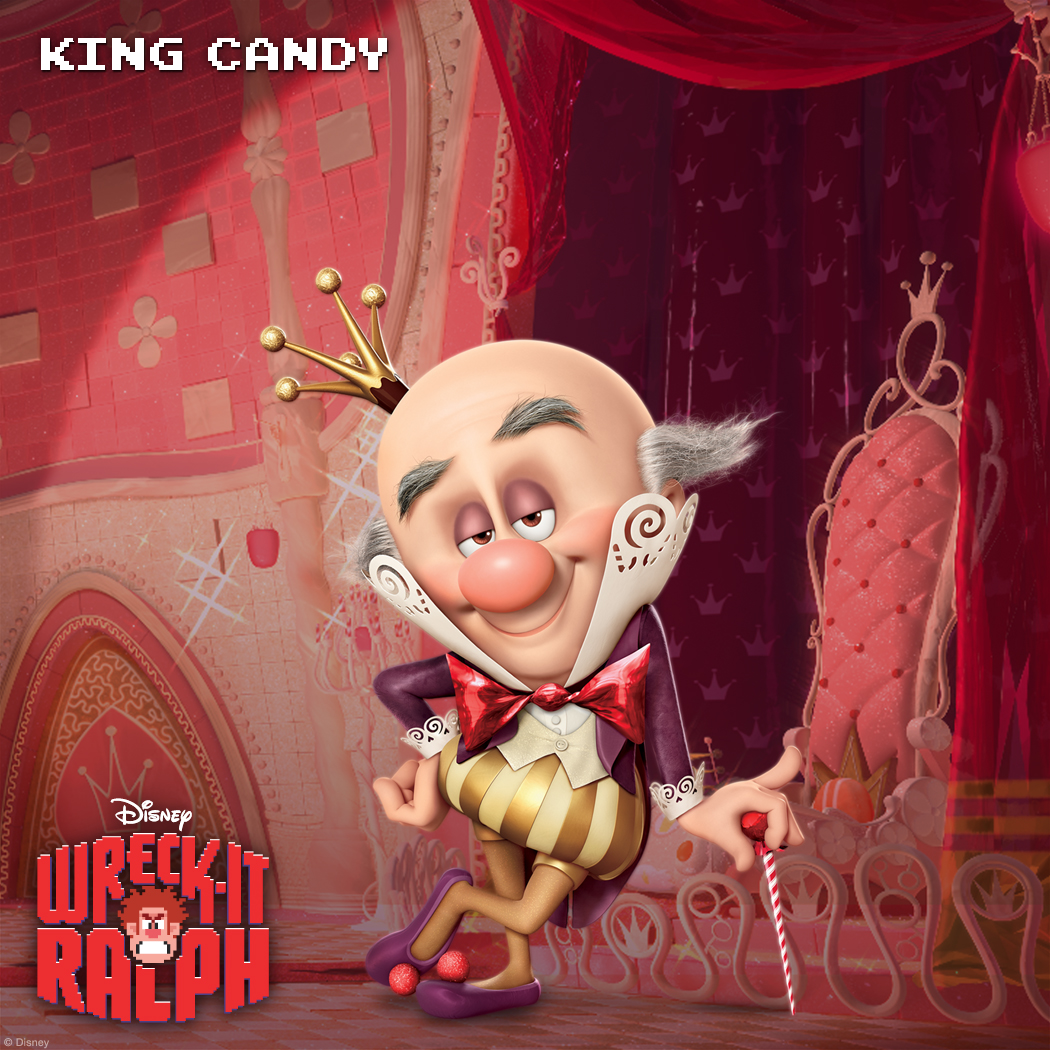 King Candy: King of All That's Sweet
All hail King Candy—ruler of the race track, captain of confectionary, sovereign of sugar. Not surprisingly, the most powerful figure in the Sugar Rush game is also the best racer on the track. He may look noble enough, but don't be fooled—this mysterious monarch rules his kingdom with a sugary fist and he is determined to keep his kingdom safe from glitches, rabble-rousers and outsiders. Don't expect him to go easy on Ralph and Vanellope. The King is ably assisted by his strong-arming security donuts, Wynnchel and Duncan, and his diminutive henchman Sour Bill, a tiny little ball of unsweetness.
Rancis Fluggerbutter: Love Thy Self
This blazer-wearing boy wonder likes looking in the mirror almost as much as he likes racing. Rancis Fluggerbutter may look like a party on the outside, but he's all business on the inside. He has bright eyes and even brighter ideas, which are reflected in his smooth racing techniques.
Snowanna Rainbeau: Cool Chick
A Sugar Rush racer with some serious style, Snowanna Rainbeau is a vivacious young spirit with a personality as loud and colorful as her hairdo. With a boogying beat in her soul, she's as cool as ice! Watch out racers, she'll lay down a funky track with her chilling charm and you'll never see it coming!
Sour Bill: A Tiny Little Ball of Unsweetness
As King Candy's diminutive henchman, Sour Bill is often left to handle the stickier situations—but this long-faced little ball isn't exactly happy about his depressing duties.
Taffyta Muttonfudge: Serious Competition
The lollipop-lickin' Taffyta Muttonfudge is a top-notch racer in the game Sugar Rush. She is a fierce competitor who keeps her eyes on the prize and isn't afraid to derail anyone who gets in her way. Though King Candy is Sugar Rush's reigning racing champion, Taffyta always manages to give him a run for his money with her wicked driving skills.
Vanellope von Schweetz: Hard Candy
Known as "The Glitch," Vanellope is a pixelating programming mistake in the candy-coated cart-racing game Sugar Rush. With a racer's spirit embedded in her coding, Vanellope is determined to earn her place in the starting lineup amongst the other racers. Only problem: the other racers don't want her or her glitching in the game. Years of rejection have left Vanellope with a wicked sense of humor and a razor-sharp tongue. However, somewhere beneath that hard shell is a sweet center just waiting to be revealed.
Wynnchel & Duncan: Strong-Arming Security
Wynnchel and Duncan are King Candy's muscle, ensuring order in the Sugar Rush community. Just don't make 'em mad or their frosting might melt.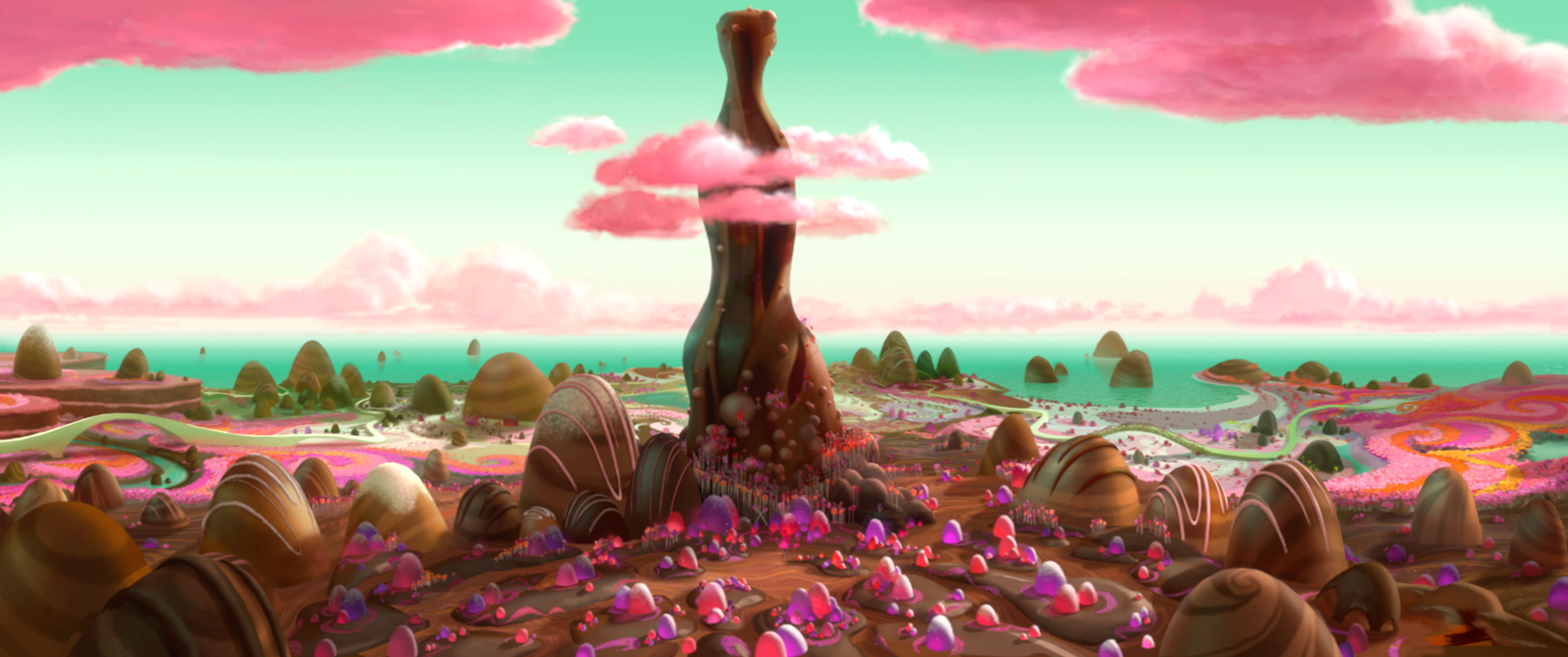 ABOUT THE MOVIE
From Walt Disney Animation Studios and Emmy®-winning director Rich Moore comes "Wreck-It Ralph," a hilarious, arcade-game-hopping adventure. For decades, Ralph (voice of John C. Reilly) has been overshadowed by Fix-It Felix, Jr. (voice of Jack McBrayer), the good-guy star of their game who always gets to save the day. Tired of playing the role of a bad guy, Ralph takes matters into his own massive hands and sets off on a journey across the arcade through multiple generations of video games to prove he's got what it takes to be a hero.
On his quest, Ralph meets tough-as-nails Sergeant Calhoun (voice of Jane Lynch) from the first-person action game Hero's Duty, and feisty misfit Vanellope von Schweetz (voice of Sarah Silverman) from the candy-coated cart-racing game Sugar Rush, who may just be his first real friend. But everything changes when a deadly enemy is unleashed, threatening the entire arcade and Vanellope herself. Ralph finally gets his chance to save the day—but can he do it in time? "Wreck-It Ralph" crashes onto the big screen on November 2, 2012, in Disney Digital 3D™ in select theaters.
Kathryn Schroeder, Promotional Materials, 2012, News, Coming Soon, Animation, Disney