Top ten time! These are my, James Jay Edwards', top ten favorite movies of the year. I speak for no one else.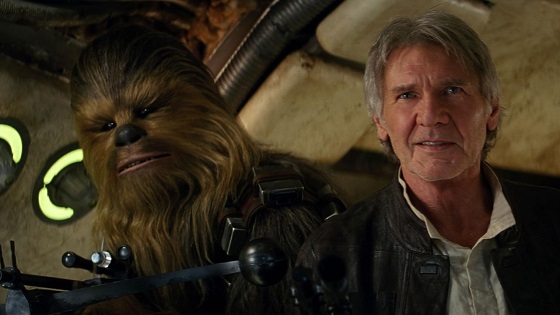 10. Star Wars: The Force Awakens
I have seen every episode in the Star Wars saga in a theater, starting with the original 1977 run of Episode IV. The long awaited Star Wars: The Force Awakens did not disappoint my fan-boy addled mind.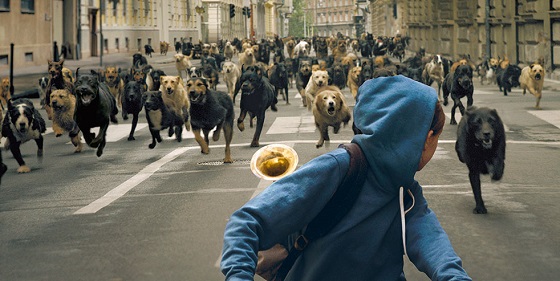 9. White God
As a dog lover, White God is a bit tough to watch, but there's also no denying that it's an impressive feat of filmmaking – 300 dogs, no CGI. Not even Hungarian subtitles could dissuade me from liking this one, because "woof" is the same in any language.
8. The Revenant
Speaking of impressive feats of filmmaking – The Revenant is one of the most beautifully shot movies to hit screens in years, if not ever. It's a completely immersive experience. You heard it here, first; Emmanuel Lubezki will three-peat for Best Cinematography at the Oscars.
7. Love & Mercy
Love & Mercy is a two-tiered tale about the rise and fall of Brian Wilson, the tortured genius behind The Beach Boys. John Cusack and Paul Dano split time in the lead role, and Dano absolutely nails the Pet Sounds-era Wilson. If he doesn't at least win Best Supporting Actor, then something is seriously wrong with the academy.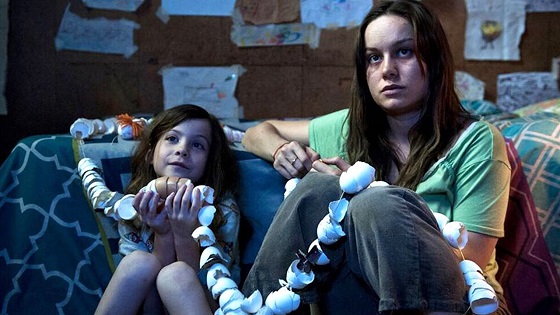 6. Room
Room alternates between being uplifting and horrifying, sometimes so closely that both emotions are felt at the same time. Keep your eye on little Jacob Tremblay; after this, he'll be going places. Brie Larson shines as well.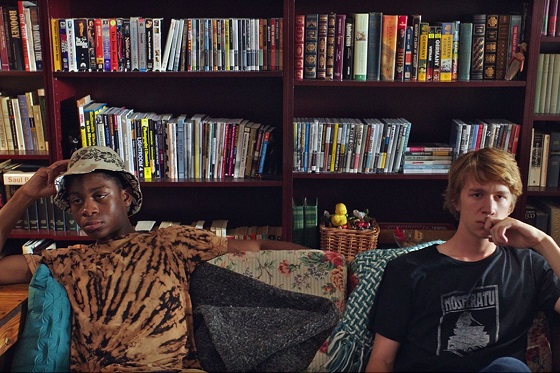 5. Me and Earl and the Dying Girl
Me and Earl and the Dying Girl is like a John Hughes movie shot by Wes Anderson; it allows itself to be quirky and clever while still staying honest and genuine. And the screen chemistry between Thomas Mann, RJ Cyler, and Olivia Cooke is top notch.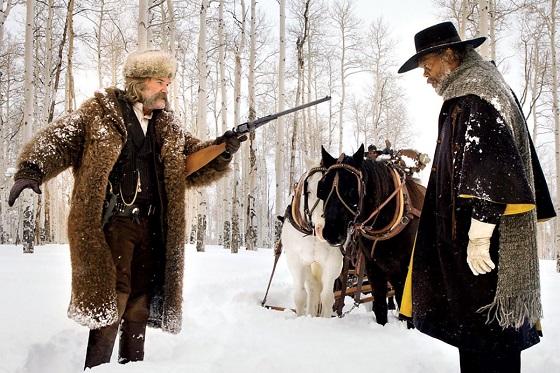 4. The Hateful Eight
Quentin Tarantino's The Hateful Eight is more of what audiences have come to expect from the modern-day auteur; drawn out dialogue scenes that still manage to stay captivating, twist-a-minute non-linear narratives, and buckets upon buckets of blood. A spaghetti western whodunit with an amazing Ennio Morricone score.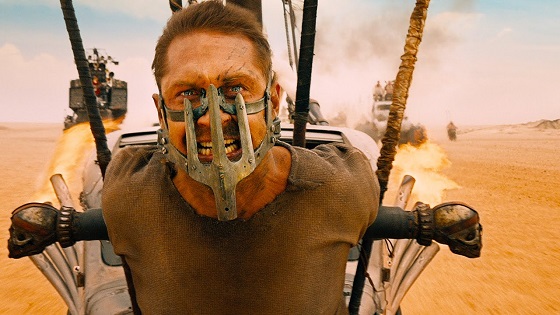 3. Mad Max: Fury Road
Mad Max: Fury Road is the best action movie of the year. It may only be third on this list, but this two-hour car chase is by far the most fun I've had at the movies in a very long time.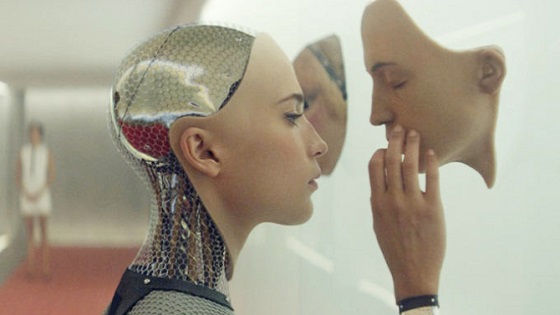 2. Ex Machina
A subtle science fiction thriller, Ex Machina philosophically questions both science and humanity, and it lets Oscar Isaac, Domhnall Gleeson, and Alicia Vikander do the questioning. It doesn't get much better than that.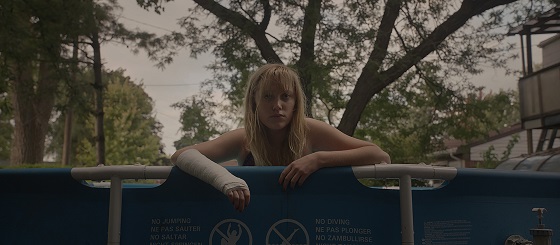 1. It Follows
It Follows topped my horror movie list, and it tops this list as well. It's the total package. The freshest movie that has come along in years, it combines an original storyline with stunning photography and a heart-pumping score. It's timeless, a throwback that still feels modern. And it must – MUST – be seen on the big screen to be fully appreciated. I've said it before, and I'll say it again – It Follows is a modern classic.