It's been another wild and crazy year for horror. As has been the trend lately, horror on the big screen has been pretty stale while VOD has shined, and even though the pickings have been fairly slim, there have still been some great movies. Here are my top ten horror movies of 2015.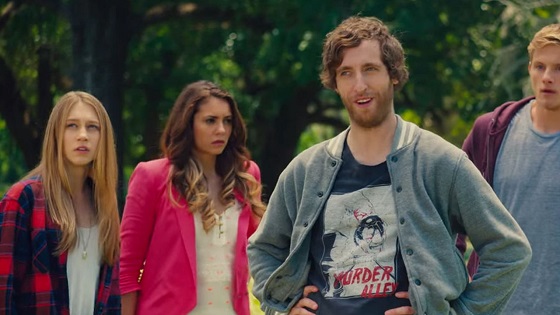 10. The Final Girls
A clever meta-spoof of slasher movies, The Final Girls is this year's The Cabin in the Woods. It's about a group of kids who get stuck inside of their favorite horror movie and have to find a way out without disrupting the story arc. It's got more laughs than screams, but slasher fans will grin knowingly for its entire running time.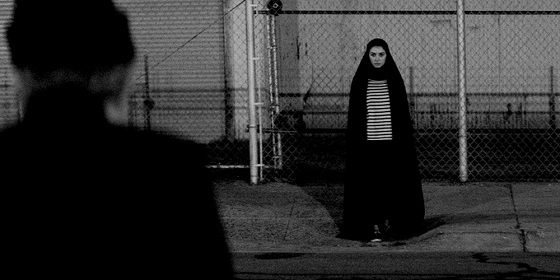 9. A Girl Walks Home Alone at Night
This one made my "just missed the cut" list last year, but a combination of weak competition and its American release being in 2015 means A Girl Walks Home Alone at Night gets the nod this year. It's about a lawless town in Iran (although it looks like California) that develops a vampire problem to combat its criminal element. It's probably the best Persian-language, Iranian-set, American-filmed vampire western that you'll ever see.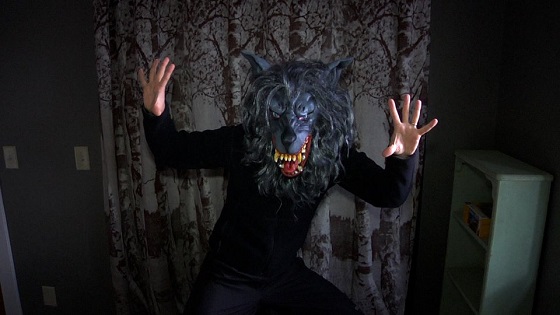 8. Creep
It's very difficult to be original in the found footage realm, and Creep understands that fact, so it doesn't even try. The movie is about a videographer who is hired to document the last couple of months of a cancer patient, but the cancer patient isn't completely on the level. This is the mic drop on the found footage genre that fans have been so desperately craving.
7. The Hallow
The Hallow is a very different kind of creature-feature, part Pumpkinhead and part Straw Dogs. It's about a family that moves into a secluded house in the middle of some woods that are supposedly haunted, but by what? Who knows…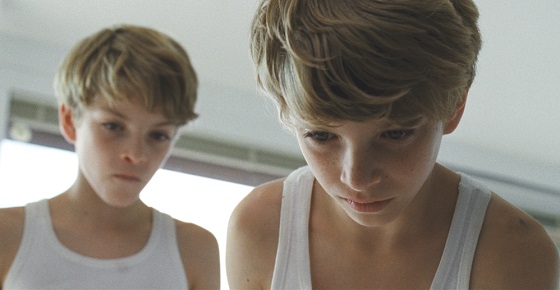 6. Goodnight Mommy
The trailer for Goodnight Mommy completely misrepresents the film, but so does its first half. Whatever you're expecting from it, you'll most likely be wrong. Ostensibly, it's about two twin boys who don't recognize their mother after she has facial reconstructive surgery, but it's so much more than that.
5. We Are Still Here
A cool twist on the haunted house motif, We Are Still Here is spooky, atmospheric, and suspenseful. It's also got a few of the best jump scares of the year. As if that's not enough, it stars Barbara Crampton and Larry Fessenden, neither of which is ever a bad addition to a movie.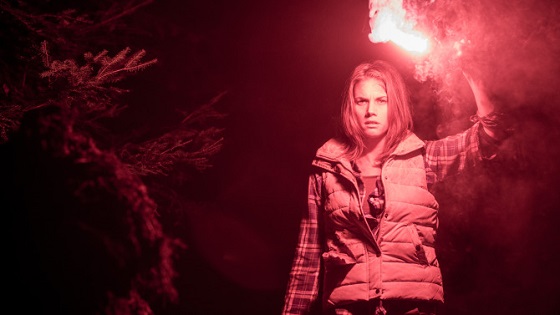 4. Backcountry
In the self-contained tradition of Frozen and Open Water, Backcountry is about a couple who gets lost while hiking in the woods. They soon learn that they are not alone…but are they being stalked by a big bear, or something more sinister? This one's a real nailbiter.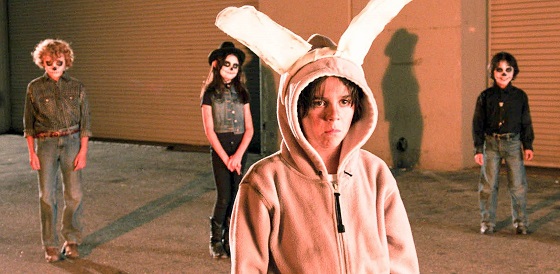 3. Tales of Halloween
For those who think that modern horror movies have been missing the "fun" aspect, I submit Tales of Halloween for your approval. This anthology contains 10 tales from the premier filmmakers of the new-school of horror. This is this millennium's Creepshow.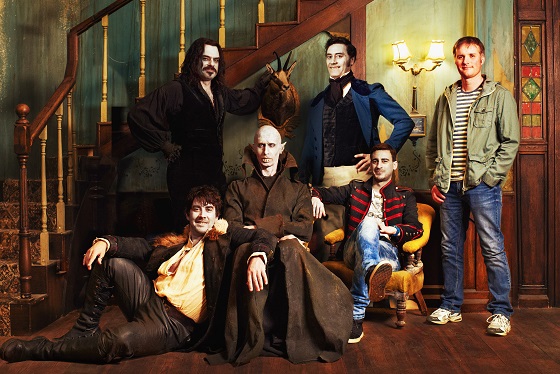 2. What We Do in the Shadows
…And speaking of fun, What We Do in the Shadows is hilarious. The movie is a faux-documentary written and directed by "Flight of the Conchords" veterans Jemaine Clement and Taika Waititi about a house full of vampires who, in the words of MTV's "The Real World," stop being polite and start getting "real." It takes everything that you think you know about vampires and makes it hysterical.
1. It Follows
It Follows is the best movie of the year, horror or otherwise. It's about a young girl who sleeps with her boyfriend only to find that she has inherited a curse – an "it" that will follow her until she passes the curse on by sleeping with someone else, and if "it" ever catches her, "it" will kill her. It Follows works on so many different levels – social, aesthetic, philosophical – and it stands up nicely to repeated viewings. It's also wonderfully shot and scored. A true modern classic.
Just missed the cut: Goosebumps, The Visit, Some Kind of Hate, The Inhabitants, A Christmas Horror Story