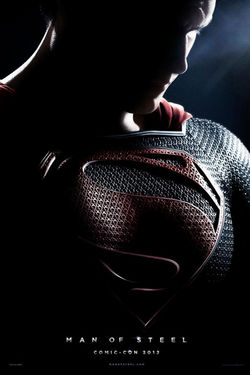 Ever since the footage from Man of Steel, the new Superman movie, was shown at Comic-Con audiences have eagerly awaited the trailer to be released. The time has come, the Man of Steel teaser trailer arrives today via Yahoo Movies. Watch it now…
Ever since the footage from Man of Steel, the new Superman movie, was shown at Comic-Con audiences have eagerly awaited the trailer to be released. The time has come, the Man of Steel teaser trailer arrives today via Yahoo Movies. Watch it now…
and another…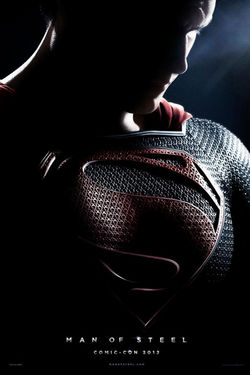 Synopsis:
Next summer,
Man of Steel
is coming to the big screen. The film is from director Zack Snyder and producers Charles Roven, Christopher Nolan, Emma Thomas and Deborah Snyder. The screenplay was written by David S. Goyer from a story by Goyer & Nolan, based upon Superman characters created by Jerry Siegel & Joe Shuster and published by DC Comics.
Man of Steel stars Henry Cavill, Amy Adams, Michael Shannon, Kevin Costner, Diane Lane, Laurence Fishburne, Antje Traue, Ayelet Zurer, Christopher Meloni and Russell Crowe.
The film opens nationwide on June 14, 2013.
Kathryn Schroeder, Promotional Materials, 2012, News, Coming Soon