Every book that's been adapted into a movie for 2019
Movies are great to experience the imagination of someone else come to life. Books can make your own imagination swim with ideas. With book-to-movie adaptations, things can get wild.
Hollywood loves adapting books into movies. Sometimes they are hits, like Crazy Rich Asians, and other times not so much, like Ready Player One. In 2019, the slate of book-to-movie adaptations is vast, and there's something for every genre lover. Whether you prefer to see a movie before you read the book it's based upon or, like me, want to dig into the book before its adaptation hits theaters, consider this your go-to source for book-to-movie adaptations in 2019.
And best to get started early bookworms because the first book-to-movie adaptation of 2019 hits theaters in January.
1. A Dog's Way Home by W. Bruce Cameron
The story: When a dog is separated from her owner, she must traverse 400 miles in the Colorado wilderness to find her way home.
Director: Charles Martin
Cast: Bryce Dallas Howard, Ashley Judd, Edward James Olmos, Wes Studi
Screenwriter: W. Bruce Cameron and Cathy Michon
Genre: Adventure, Children and Family
Movie Release Date: January 11
2. The Rhythm Section by Mark Burnell
The story: Stephanie Patrick loses her entire in a plane crash, causing her to turn to drugs and prostitution. When a journalist discovers the crash was not an accident, Stephanie's focus turns to that of revenge.
Director: Reed Morano
Cast: Blake Lively, Sterling K. Brown, Jude Law
Screenwriter: Mark Burnell
Genre: Thriller, Action, Mystery
Movie Release Date: February 22
The producers of the James Bond series are behind the book-to-movie adaptation of The Rhythm Section, book one in the Stephanie Patrick series. They know how to assemble a cast and crew, and Burnell wrote the screenplay, so this may be another win for a novel becoming a movie in 2019.
3. The Knife of Never Letting Go by Patrick Ness
Movie Title: Chaos Walking
Director: Doug Liman
Cast: Tom Holland, Daisy Ridley, Cynthia Erivo, Mads Mikkelsen
Screenwriters: Charlie Kaufman, Lindsey Beer, John Lee Hancock, Gary Spinelli, Patrick Ness
Genre: Adventure, Science Fiction
Movie Release Date: March 1
There are a lot of cooks in the writing kitchen for Chaos Walking, but we shouldn't let that dissuade us from hitting theaters to see this book-to-movie adaptation that, if it follows the book as it should, features a great twist.
4. Where'd You Go, Bernadette by Maria Semple
The story: After her mother disappears, a 15-year-old girl ventures out to find her, discovering pieces of her mother's complicated past along the way.
Director: Richard Linklater
Cast: Cate Blanchett, Kristen Wiig, Judy Greer, Troian Bellisario, Billy Crudup
Screenwriters: Richard Linklater, Holly Gent, Vincent Palmo Jr.
Genre: Comedy, Drama
Release: March 22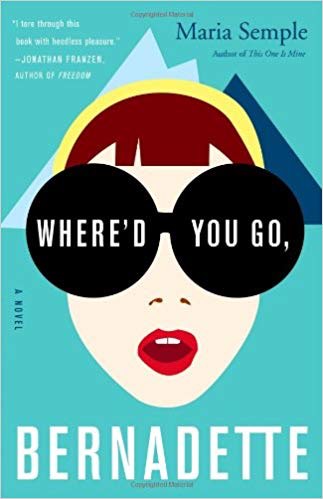 With Richard Linklater directing Where'd You Go, Bernadette for the big screen, have faith that this will be a book that's given the utmost detail and attention for its big screen adaptation.
5. Three Seconds by Roslund and Hellström
Movie Title: The Informer
The story:  An ex-convict intentionally heads back to prison in order to infiltrate the mob.
Director: Andrea Di Stefano
Cast: Joel Kinnaman, Rosamund Pike, Ana de Armas, Clive Owen, Common
Screenwriters: Matt Cook, Andrea Di Stefano, Rowan Joffe
Genre: Crime, Drama
Release: March 22
It's been a long time coming for The Informer to find a release date in the United States, and the screenplay underwent multiple tweaks. Let's hope that good things come to those who wait instead of thinking this will be the book adaptation bomb of 2019.
6. The Good Shepherd by C.S. Forester
The story: A character piece about a Navy officer during WWII.
Director: Aaron Schneider
Cast: Tom Hanks, Elisabeth Shue
Screenwriter: Tom Hanks
Genre: Drama, War
Release: March 22
Likely to avoid confusion with Matt Damon and Angelina Jolie starring The Good Shepherd, the movie adaptation of C.S. Forester's novel received a name change — Greyhound.
7. The Visible Filth by Nathan Ballingrud
The story: The discovery of a cell phone turns a man's life into a living hell.
Director: Babak Anvari
Cast: Dakota Johnson, Armie Hammer, Zazie Beetz
Screenwriter: Babak Anvari
Genre: Drama, Horror
Release: March 29
8. Pet Sematary by Stephen King
The story: The local Pet Sematary is not what it seems.
Director: Kevin Kölsch, Dennis Widmyer
Cast: John Lithgow, Jason Clarke
Screenwriters: David Kajganich, Jeff Buhler 
Genre: Horror, Thriller
Release: April 5
Pet Sematary is a horror classic that's receiving the reboot treatment. If you've read it before, odds are you need a refresher before the movie arrives. If you've never read the book, dive in with the lights on.
The story: A woman has a relationship with a man who is holding a dark secret.
Director: Jenny Gage
Cast: Jennifer Beals, Selma Blair, Peter Gallagher
Screenwriter: Susan McMartin
Genre: Drama, Romance
Release: April 12
10. The Aftermath by Rhidian Brook
The story: In post-war Germany, a couple must share a home with its previous occupants, causing tension, passion, and betrayal.
Director: James Kent
Cast: Keira Knightley, Alexander Skarsgård, Jason Clarke, Kate Phillips
Screenwriters: Joe Shrapnel, Anna Waterhouse
Genre: Drama, Romance
Release: March 15
11. The Sun Is Also a Star by Nicola Yoon
The story: A young woman falls in love as her family faces deportation.
12. Artemis Fowl by Eoin Colfer
The story: Criminal mastermind Artemis Fowl thinks he has his captured fairies under control until he doesn't.
Director: Kenneth Branagh
Cast: Ferdia Shaw, Judi Dench, Josh Gad
Screenwriters: Michael Goldenberg, Adam Kline, Conor McPherson
Genre: Adventure, Children and Family
Release: August 9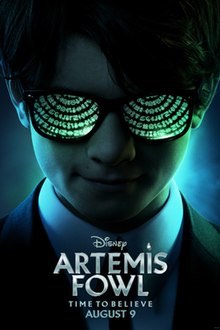 13. The Woman in the Window by A.J. Finn
The story: A reclusive woman sees something she shouldn't through a window in a neighbor's home.
Director: Joe Wright
Cast: Amy Adams, Gary Oldman, Julianne Moore, Wyatt Russell, Anthony Mackie
Screenwriter: Tracy Letts
Genre: Crime, Drama
Release: October 4
The Woman in the Window is being referred to as Hitchcockian, and that's a fair enough reason to read the book and see the movie adaptation. The plot is very Rear Window, which could be problematic, but I'm willing to give it a shot anyways.
14. The Goldfinch by Donna Tartt
The story: After the death of his mother, a young boy lives with a wealthy New York family and finds himself growing up to join the art world.
Director: John Crowley
Screenwriter: Peter Straughan
Cast: Nicole Kidman, Sarah Paulson, Ansel Elgort, Luke Wilson, Jeffrey Wright
Genre: Drama
Release: October 11
Winner of the Pulitzer Prize, The Goldfinch has received rave after rave. It should be on the list of books you have to read just to keep up.
15. Little Women by Louisa May Alcott
The story: The March sisters deal with love, loss, and growing up.
Director: Greta Gerwig
Screenwriter: Greta Gerwig
Cast: Saoirse Ronan, Florence Pugh, Emma Watson, Timothée Chalamet, Meryl Streep, Laura Dern, James Norton, Louis Garrel
Genre: Drama
Release: December 25
After the massive success of Lady Bird, it's a bit off for Greta Gerwig to choose a classic, been done so many times story for her next film. She's done it anyway. Little Women is a book-to-movie adaptation we've seen many times but perhaps Gerwig can put a modern spin on it we haven't seen before.
16. The Call of the Wild by Jack London
Movie Title: Call of the Wild
The story: A sled dog must survive in the Alaskan wild.
Director: Chris Sanders
Screenwriter: Michael Green
Cast: Karen Gillan, Dan Stevens, Harrison Ford, Wes Brown
Genre: Animation, Adventure
Release: December 25
London's classic gets the book-to-movie adaptation with a live-action/CGI-animation hybrid. Should be interesting!
17 - 18. Comic Book-to-Movie Adaptations in 2019
There isn't one book in a comic book series that will give you all the information you need to watch the movie, in theory, but that doesn't mean you can't dive in anyways to these comic books being made into movies for the first time in 2019. 
That does it for the books being made into movies for 2019. Happy reading!