Horror on television has been around since the fifties and sixties, but it only reached out towards the children's television market in the nineties with shows like "Are You Afraid of the Dark?" and "Goosebumps." Before long, Nickelodeon, the "Kid's Network" and home of "Are You Afraid of the Dark?", even branched into scary TV movies aimed at the pre-teen demographic. Around Halloween of 2000, Nick pulled no punches with its controversial television feature Cry Baby Lane.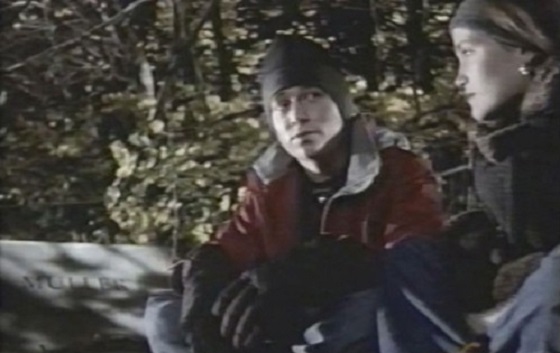 Cry Baby Lane is about a pair of brothers named Andrew and Carl (Revolution #9's Jase Blankfort and Trey Rogers from "Fishbowl of Love," respectively) who like to spend their time down at Bennett's Funeral Home listening to the mortuary attendant, Mr. Bennett (Frank Langella from Dracula and Brainscan), tell ghost stories. The boys are particularly spooked by a tale about a pair of Siamese twins who were hidden away from the world by their embarrassed father, a local farmer. The farmer figured out that one was good and the other was evil, and when they died, he separated them with a saw, burying the good one in a proper cemetery and the evil one in a pauper's grave off of a dirt road that came to be known as Cry Baby Lane when locals would reportedly hear the ghostly sounds of a young boy crying through the night. Andrew and Carl use the story to play a prank on their girlfriends, but in doing so, they inadvertently summon the spirit of the evil brother, who slowly possesses everyone in the town. The brothers have to stop what they have unleashed before it's too late.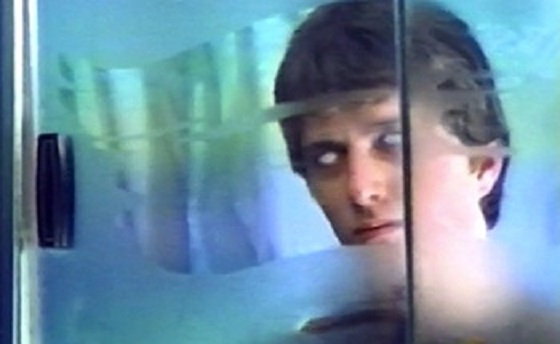 Seeing as how it was directed by experienced television stalwart Peter Lauer ("Malcolm in the Middle," "Awkward.") from a script that he co-wrote with fellow teen-television titan Rob Mittenthal ("Welcome Freshman," "KaBlam!"), it's no surprise that there is a definite kids TV vibe to Cry Baby Lane. Truth be told, the movie has the look and feel of a feature-length episode of "Are You Afraid of the Dark?", with all of the corny faux-hip teen jokes and flailing attempts at schoolyard "coolness." Make no mistake; Cry Baby Lane is an introductory horror movies for the kiddies along the same lines as The Gate, Paperhouse, or Something Wicked This Way Comes, only it's not nearly as scary as those theatrical gateway horror flicks.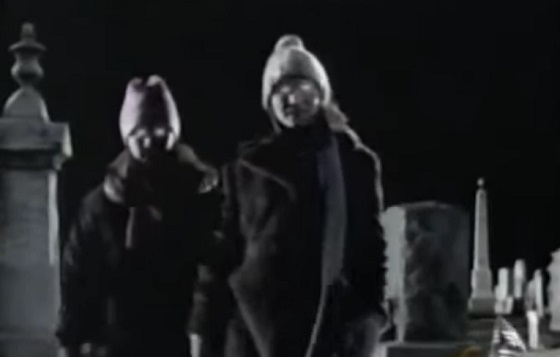 Even though Cry Baby Lane isn't exactly nightmare-inspiring, it is disturbing enough for Nickelodeon to shelve it after a single airing. Reports vary as to the reasons behind the self-imposed ban on the film; some say that Nick received an exorbitant number of complaints from parents, while others say that the network simply forgot that the movie existed. However, enough fans remembered seeing it to generate urban legends and creepypastas about how it was so horrifying that Nickelodeon was only able to show it once. Of course, one viewing of the tame offering can prove that claim false, but fans on Reddit did finally convince Nick to start showing Cry Baby Lane again, the network apparently completely unaware that the mysterious film had garnered such a massive internet cult following. The stories told on message boards are, honestly, more interesting than the movie, but that doesn't stop Nickelodeon from re-airing this "lost film" every once in a while, particularly around Halloween time.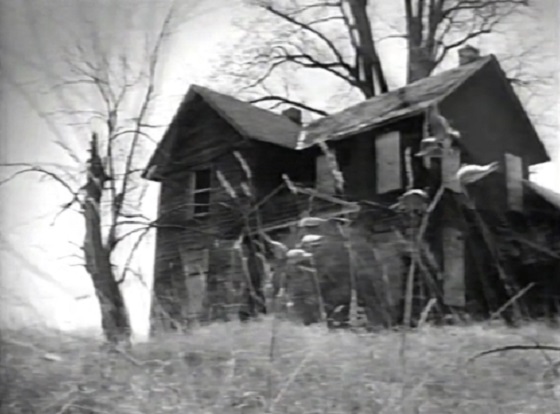 Cry Baby Lane was shot by television cinematographer John Inwood (who would go on to work on hit sit-coms like "Scrubs" and "Parks and Recreation"), and for the most part, it looks like a TV movie, with that Standard Definition, shot-on-videotape look. Inwood does get a little cinematic, mostly with the retro creepy black & white shots during Mr. Bennett's campfire tales and the swinging, swirling camera work during the high-energy sections of the climax. Inwood's camera work manages to keep Cry Baby Lane looking interesting while never betraying the fact that it is, in fact, a made-for-TV movie.
In an effort to appeal to the younger Nickelodeon demographic, the music in Cry Baby Lane pretty much rocks. Composed by Andrew Barrett (Lost Highway, A Nightmare on Elm Street 3: Dream Warriors), the score is filled with electronic Moog synthesizers, Theremins, and vocoded vocal processors, making it sound as spooky as it can. The main theme song and the transitional pieces use similar instrumentation, only with fuzz guitars and a driving drum-machine-and-bass rhythm track thrown in to give them a rock & roll energy – think the theme from "The Munsters" with a Farfisa organ solo on top. Just in case Cry Baby Lane decided to get a little too heavy (which it never actually does), Barrett's party music keeps it light and fun.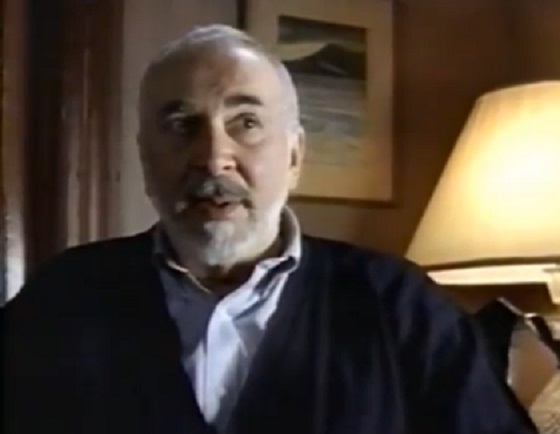 For kids, there's nothing better than a good ghost story or urban legend, as long as it's not so scary that they have to sleep with the lights on. That's exactly what Cry Baby Lane is; a spooky tale that won't keep anyone up at night, regardless of what all those complaining parents in the early 2000s thought.