Dr. Abe Mandelbaum has just moved into a new manor with his ailing wife. After forming an unlikely friendship with a womanizing gambler, their relationship is tested when they each try to convince a mysterious nurse that they are her long-lost father.
Find Hot New Movies & TV Releases Available This Week from Vudu!
As an actor, Martin Landau did it all, from slasher movies (
Alone in the Dark
) to quirky biopics (
Ed Wood
), from science fiction television ("Space 1999") to science fiction television ("The Twilight Zone") to, well, science fiction television ("The Outer Limits"). And he kept doing it all, right up until his death in July of 2017. But, like most legendary actors who worked right up until their passing, he left a handful of projects in the bank that have been slowly trickling out. Unfortunately, the bank is now empty; the last movie in the Martin Landau vault is the prophetically titled
Abe & Phil's Last Poker Game
.
Abe & Phil's Last Poker Game
stars Landau as Dr. Abe Mandelbaum, and elderly physician who has checked himself into an old-age home with his dementia-stricken wife, Molly (Ann Marie Shea from the short "Flesh Eaters"). At the home, Abe befriends an old womanizing gambler named Phil (
Goodfellas
' Paul Sorvino) who suffers from recurring cancer. Their friendship becomes a bit more complex when a new nurse named Angela (Maria Dizzia from
True Story
and
While We're Young
) gets a job at the home with the ulterior motive of finding her birth father. Knowing that one of the six men at the manor is her dad, Abe and Phil both realize that there's a pretty good chance that it's one of them.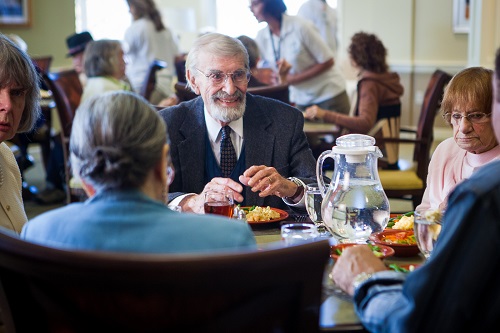 So, as you might have guessed,
Abe & Phil's Last Poker Game
has very little to do with actual poker. The game is more of a metaphor for life and the repercussions for the choices that are made during it. Written and directed by Howard L. Weiner (
What is Life? The Movie.
), the film is a pretty straightforward tale about aging and making amends, with a little bit of parental mystery intrigue tossed in for good measure. That's not a knock on it; it's a highly entertaining movie, charming and comedic with just the right amount of heart. It's just nothing that hasn't been done before. But, as Bach said, there are only twelve notes on the scale (Bach probably didn't really say that, but you get the idea).
Abe & Phil's Last Poker Game
is a sweet and simple movie full of flawed characters who win the audience over because of those flaws, not in spite of them. Sure, it's trite and predictable, but in the end, it doesn't matter. It's a feel-good movie that shows off its warts.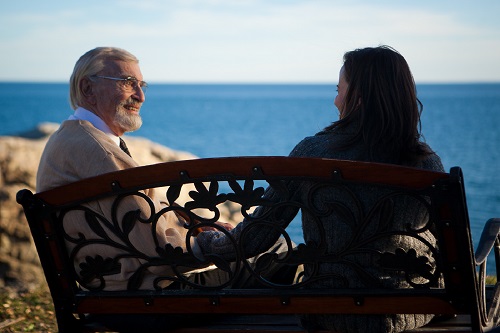 Fittingly, the finest aspect of
Abe & Phil's Last Poker Game
is the performance of Martin Landau. Abe is a character who means well, but has important weaknesses, and, with a rare combination of humor and sincerity, Landau is able to play the role in a way that never loses the audience connection, even when he does things that are reprehensible. For example, he checks himself into the home along with his wife, even though it's obvious that she needs the treatment and care far more than he does, just so that she won't be alone. He finds himself attracted to one of the volunteers (played by Pamela Dubin from
Last Words
), even going so far as having a (very) small affair with her. It's still very clear that he loves his wife very much and will do anything for her comfort, but he just wants to address his own needs, too. Very few actors could pull off the subtle nuances to communicate this, and Landau nails it like the professional that he is.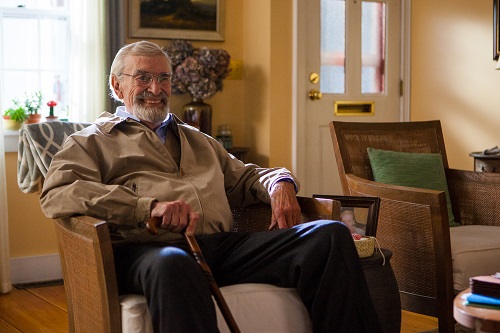 Landau's scenes with Paul Sorvino are a lot of fun, too, the pair possessing a natural chemistry and the ability to go from best friends to barking enemies, and back again, all within the space of a couple of minutes. When Maria Dizzia is thrown into the mix, the movie almost gets a true ensemble feel. Almost. Because Landau still steals
Abe & Phil's Last Poker Game
, no matter who's onscreen with him.