A SIMPLE FAVOR, directed by Paul Feig, centers around Stephanie (Anna Kendrick), a mommy blogger who seeks to uncover the truth behind her best friend Emily's (Blake Lively) sudden disappearance from their small town.
Find Hot New Movies & TV Releases Available This Week from Vudu!
If you're like me, you love pulpy mysteries. And that means you'll love
A Simple Favor
.
A Simple Favor
is about a mommy vlogger named Stephanie Smothers (Anna Kendrick from
The Last Five Years
and
Into the Woods
) who meets an eccentric and enigmatic woman named Emily Nelson (Blake Lively from
The Shallows
and
All I See is You
). The women's sons are best pals, so after a couple of martinis, Stephanie and Emily become fast friends, with Stephanie vicariously relishing in the glamourous life of Emily and her author husband, Sean Townsend (Henry Golding from
Crazy Rich Asians
).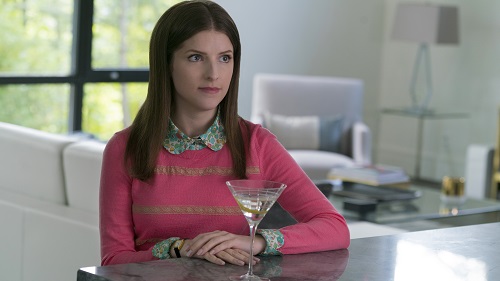 One day, Emily asks Stephanie for "A Simple Favor" - to pick up her son from school that afternoon. The afternoon turns into evening, and the night turns into days as Emily goes missing. Stephanie teams up with Sean to help find her, but as she gets further involved in the mystery, she finds herself becoming more deeply entrenched in her best friend's life.
That's a vague synopsis, I know, but trust me: you're better off experiencing
A Simple Favor
for yourself.
Based on the book by Darcey Bell,
A Simple Favor
was written by Jessica Sharzer (
Nerve
, "American Horror Story") and directed by Paul Feig (
Bridesmaids
,
Ghostbusters
). That combination of a suspense writer and a comedy director pretty much tells you what you're in for with the movie. It's an extremely well-paced and expertly crafted mystery with twist after twist and turn after turn. It gets to a point where you think you've got it all figured out, then you talk yourself out of it only to find out that you were right all along. And those are the best kinds of mysteries.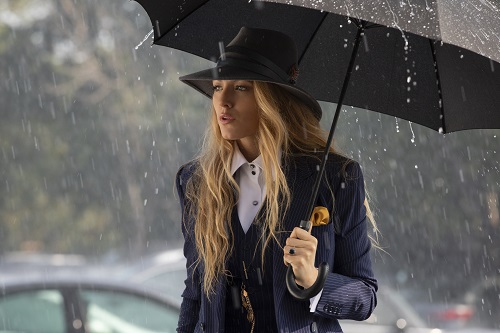 At one point about halfway through
A Simple Favor
, I thought that I had visited the restroom and returned to a different theater. There is a tonal shift to the film that goes from tense mystery to explosive melodrama, and while it never crosses the line into madcap comedy territory, it's hard to watch without being amused. It's like a dime store novel has come to life on screen. Even the long bouts of spoken exposition are campy and fun (think Bond villain plan explanation).
Even though it's meticulously plotted out and gives a reason for everything that happens, there are still people who will think
A Simple Favor
is silly. Their opinions are valid, but they're wrong. It's an organic thriller that keeps its audience on its toes, tricking them into simultaneously believing in and doubting themselves. To paraphrase
The Snowman
,
A Simple Favor
gives its audience all the clues.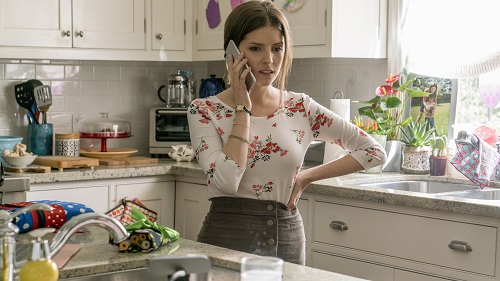 Both Anna Kendrick and Blake Lively are perfectly cast in
A Simple Favor
. Kendrick plays the naïve mommy vlogger part perfectly. Her Stephanie is the type of person at whom everyone else laughs, and that's why she finds the self-assured Emily so appealing. And Lively plays up the confident Emily flawlessly as well. She's not a likeable character by any stretch, but she gives the audience just enough to not hate her. It's a delicate balance that Lively strikes perfectly. And the two together are like polar opposites that find themselves strangely drawn to each other. The whole dynamic duo thing is a lot of fun to watch.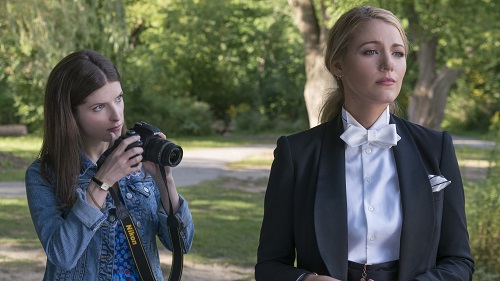 The support cast works, too. The only knock on the acting in
A Simple Favor
is on the kids. The sons of Emily and Stephanie are played by Ian Ho and Joshua Satine, both relatively inexperienced youngsters, and that inexperience shows. Both seem as if they are reading their lines from cue cards, or possibly that they have been fed their lines by the script supervisor right before Feig yelled "Action!" Whatever it is, it's emotionless and one-dimensional. The boys' acting is the only weak spot in an otherwise remarkable movie.