Another year has gone by at FilmFracture and it has been full of great movies, mediocre trips to the cinema, and some downright awful wastes of time. With that said, here are the best and worst movies of 2012, based solely on their Production ratings (how they faired in other categories may have been better, or the same, click out on the titles to see for yourself). I must warn you, our choices for the best movies may come as quite a shock–who would have thought a Troma picture would make a best of list? But we do things different at FilmFracture, and every film is looked at from audience expectations given the type of movie you are interested in watching. A Troma picture is given the same regard as a Steven Spielberg or Christopher Nolan creation, and neither of them made the list this year. Here they are, the best and worst movies of the year as rated by our entire staff–and for those that were given the Frame Of Mind treatment, they get a "honorable" or "dishonorable" mention.
The Best Movies of 2012 (4/4 Production Rating)

"Argo is Ben Affleck's chance to assert himself as a filmmaker that is more concerned with telling intriguing stories than exploring a specific culture or place, and he succeeds in every respect. The story is compelling, the actors near perfect, and the production design is meticulously detailed. But beyond the film's success as a piece of cinema, it's Affleck's ability to step outside his comfort zone and still deliver a must-see film that proves he's only just beginning." – Anthony Taormina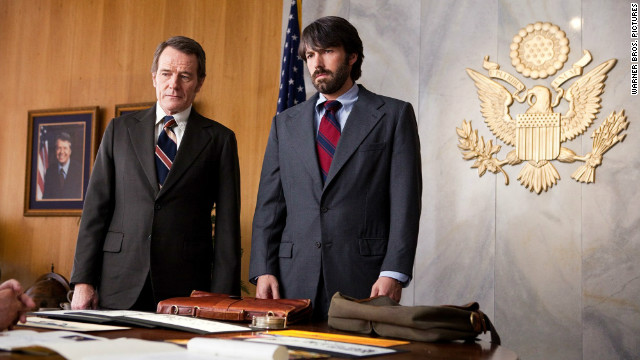 The Perks of Being a Wallflower
"Perks' story isn't universal, nor is it completely original, but for the vast majority of people there's something to connect with. If Chbosky's book is the essential '90s coming-of-age novel, than his adaptation just might be the essential '10s coming-of-age film." – Anthony Taormina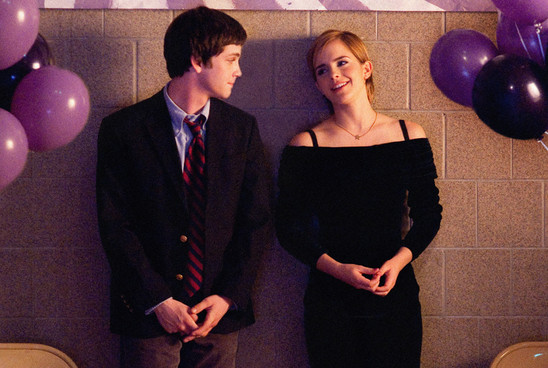 "The Odd Life of Timothy Green is a movie basking in positivity, happiness, and an abundance of love." – Kathryn Schroeder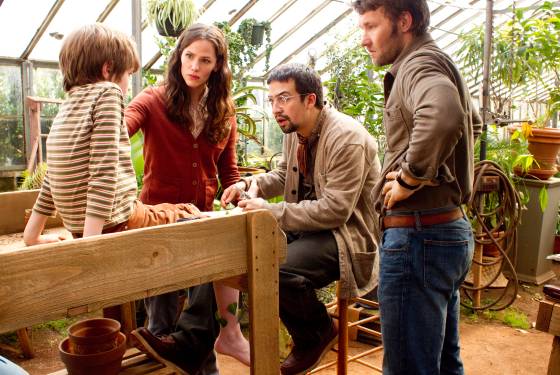 "For a movie based on a comic book you would be hard-pressed to find a more well-rounded story being made in American fantasy-action cinema today; especially with those laden with special effects. The Amazing Spider man is amazing in that it is a smart piece of filmmaking, and one an adult non-fan-boy type can enjoy, as well as a lover of comic book fantasy." – Kathryn Schroeder
"Father's Day gives the impression of an old grindhouse film, with its shoddy lighting and scratched film look. It's violent, bloody and fun." – James Jay Edwards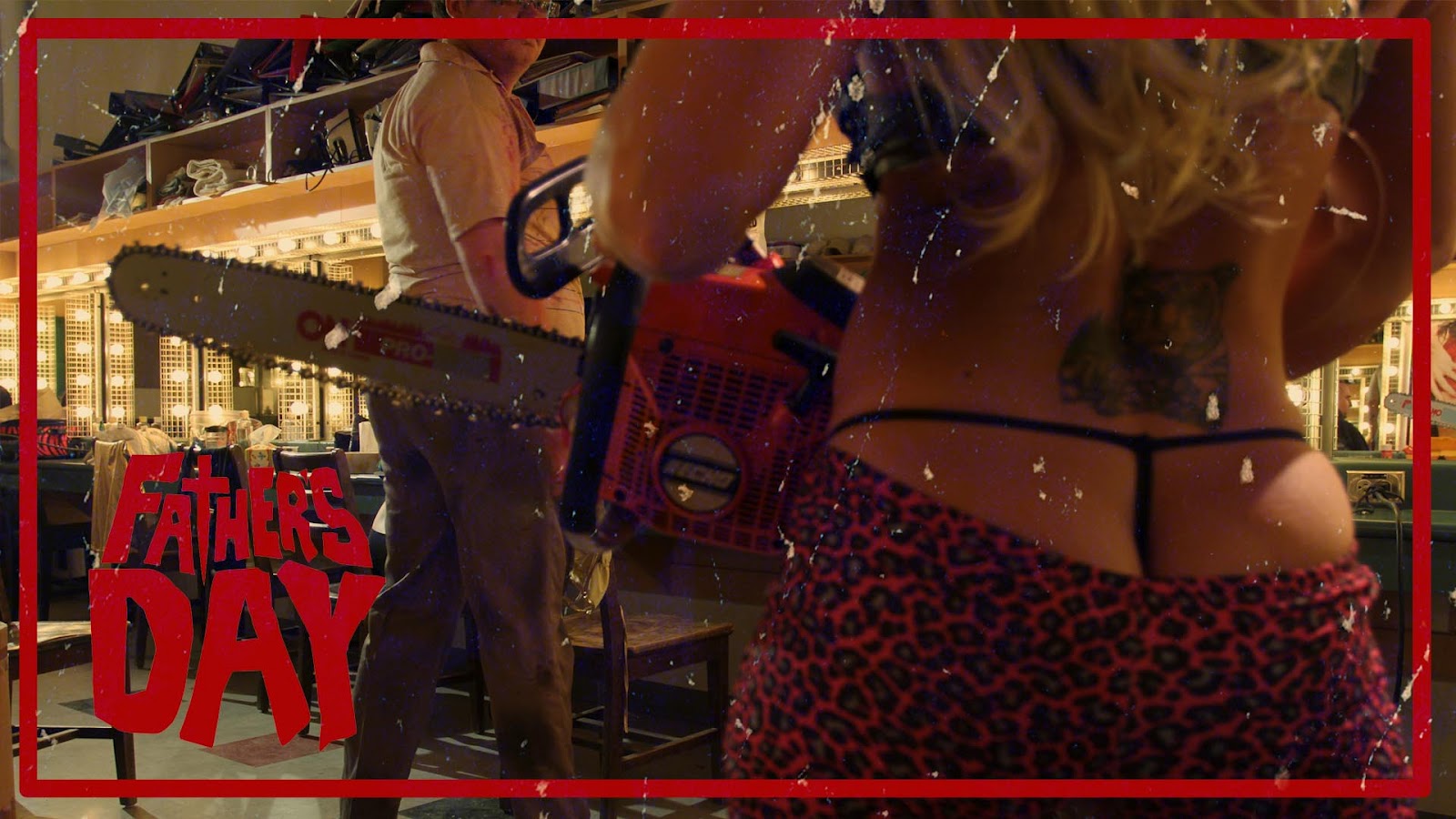 "As a love story, Chico & Rita works much better than the run-of-the-mill Hollywood romances because of the tragic flaws in the characters." – James Jay Edwards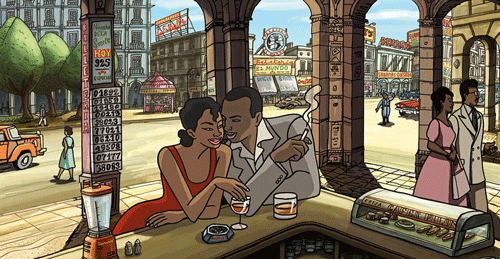 "The Cabin in the Woods is an obvious nod to films like The Evil Dead, but with an alternate view to the madness. Like The Evil Dead, The Cabin in the Woods is full of intentional humor, but not so much as to make the viewer feel like they're watching a comedy. There's enough blood, guts and zombies to remind audiences that this is a horror film." – James Jay Edwards
"If taken out of its Alien context, Prometheus stands on its own merits. The film is well written, perfectly cast and wonderfully directed. The viewer is treated to a combination space-opera/philosophical think piece that is a treat for the mind as well as the eyes." – James Jay Edwards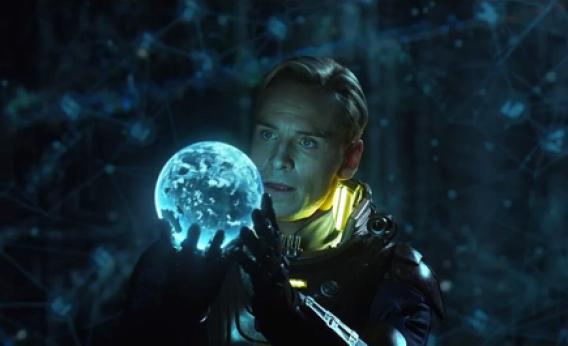 "The premise is absurd, but that's why it works so well." – James Jay Edwards
"Ang Lee has created another wondrous film that is equal parts thrilling, emotional, and uplifting – a triumph as a piece of compelling cinema and an interesting examination on the nature of spirituality." – Anthony Taormina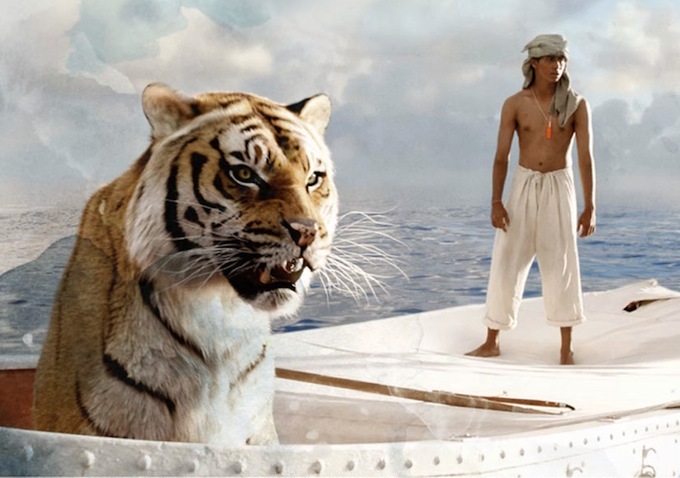 Django Unchained
"Everything in Django Unchained is done with panache, and Quentin Tarantino does not offer apologies for the uber-violent scenarios in the film; but he does make sure to keep the laughter flowing at every instance. It just may be the best movie Tarantino has made since Pulp Fiction." – Kathryn Schroeder
The Worst Movies of 2012 (1/4 Production Rating)

Les Miserables (2012)
"Tom Hooper's Les Miserables was set to be an epic retelling of the classic tale through the cinematic lens. The final outcome is epic, in the scope of its failure as an adaptation of "Les Miserables"." – Kathryn Schroeder
"Playing for Keeps is a predictable film with little conflict and an all-star cast that makes the best out of their one-dimensional characters. It looks and feels like a film that has been made before, and that familiarity is its downfall. Even the title is generic, and that fact makes sure that it will be lost in the sea of holiday releases. Everyone has seen Playing for Keeps before, they just can't remember when." – James Jay Edwards
The Twilight Saga: Breaking Dawn, Part 2
"The end of an era, years of torture for some, and for others the closure to a story that has, to my astonishment, given them great pleasure. It is of course, the final Twilight Saga movie with Breaking Dawn: Part Two. While most series tend to go out with a bang, so they are remembered, the Twilight Saga goes out with a tiny whimper, much to the dismay of myself as the first part of Breaking Dawn finally had me interested–beyond the usual desire to revel in criticizing one of the most poorly written, acted, and directed series to ever make it to the big screen." – Kathryn Schroeder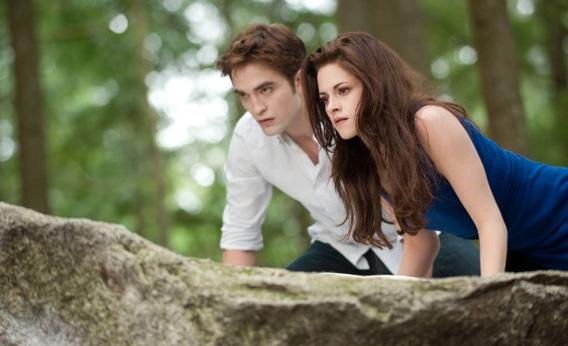 "Alex Cross regularly defies logic, and leaves all the intriguing crime-solving to the very end. Rob Cohen isn't a new filmmaker – he's actually made some decent mid-level blockbusters – but somehow he's lost all grasp of what makes for an intriguing action film. But the worst part is that Alex Cross shouldn't have been an action film to begin with." – Anthony Taormina
"The attempted story arc in The Apparition doesn't arc at all. It never really gets going, with the characters just wandering around for most of the movie screaming about broken security cameras and gasping at moldy spots in their house. While it looks on the surface to be a breath of fresh air in an overdone genre, Lincoln's take on the haunted house story is just dull and lifeless, and The Apparition seems destined to wallow away with the rest of the forgotten generic horror films of today." – James Jay Edwards
"Contraband is a movie best avoided, the world is full of enough things that damper your spirit and cause vegetative states." – Kathryn Schroeder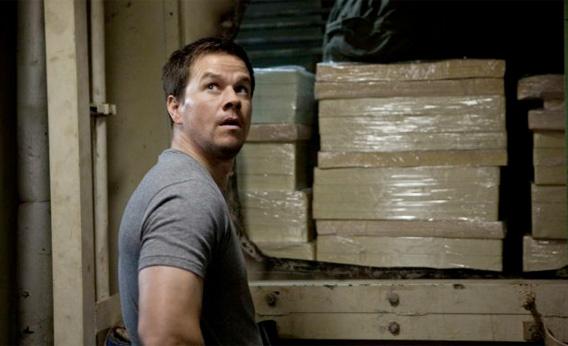 Ghost Rider: Spirit of Vengeance
"Ghost Rider: Spirit of Vengeance is plagued by the worst possible thing a movie can be, lameness." – Kathryn Schroeder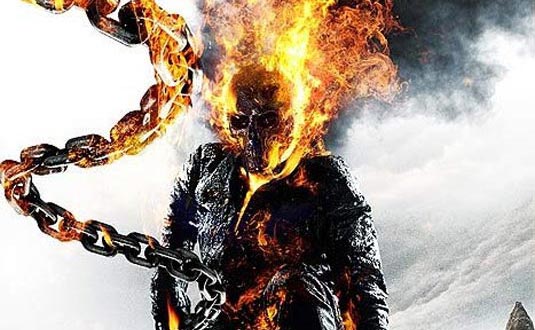 Tim and Eric's Billion Dollar Movie
"Tim and Eric's Billion Dollar Movie ends up with some pretty uneven performances, which does nothing to help the already weak and gimmicky script. It's the type of movie that the name-brand stars like Loggia and Goldblum will most likely refuse to talk about in a few years, preferring to forget that they ever took part in it." – James Jay Edwards
"A movie so bad it did not warrant a review being written." – Kathryn Schroeder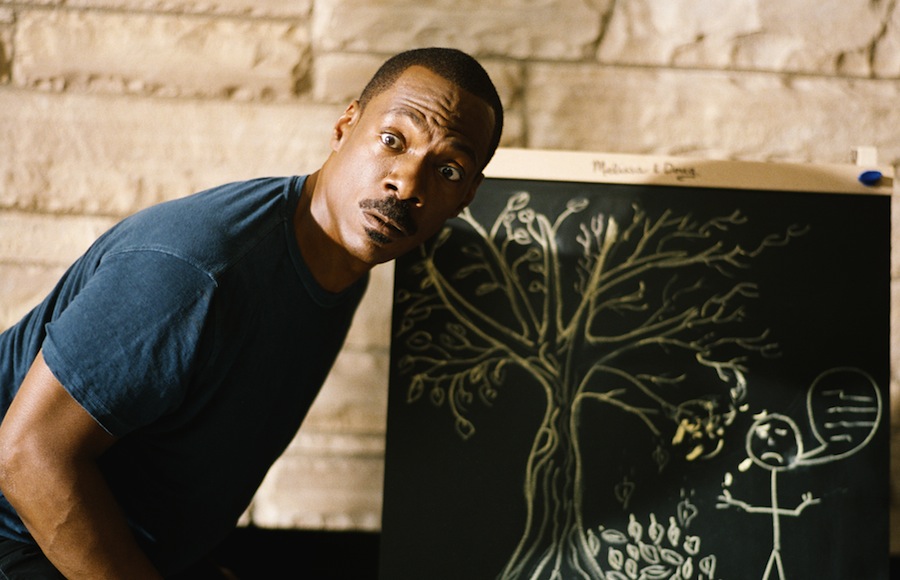 "The Deep Blue Sea suffers mainly from its dullness, in what can be assumed to be an attempt to properly capture the tone and feeling of depression but simply leaves a bland residue over the entire plot." – Anthony Geehan
"It's a shame that a film about one of the most simultaneously creative and disturbed minds in literary history ends up being such a tedious bore." – James Jay Edwards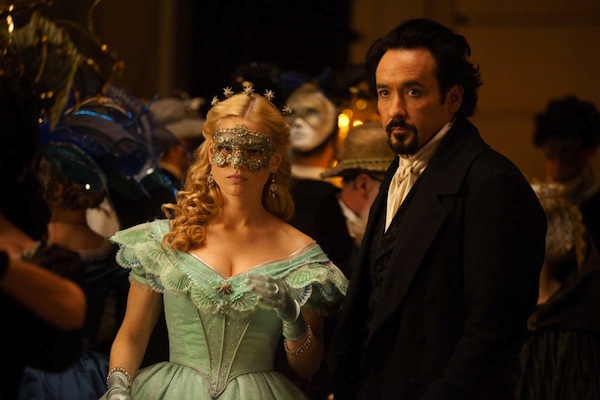 "Eye rolls, inappropriate laughter, and disapproving head shaking – Taken 2 elicits them all, and frequently." – Anthony Taormina
The Honorable and Dishonorable Mentions From Frame of Mind
The Honorable:
"The Impossible is a film you may never want to watch twice, but you should see at least once. It touches your soul with the incredible ways people come together to help one another. It makes the bond of family and faith realize itself before your eyes, and it never fails to grab your attention, enlist empathy, and make sure that this story is one you shall never forget." – Kathryn Schroeder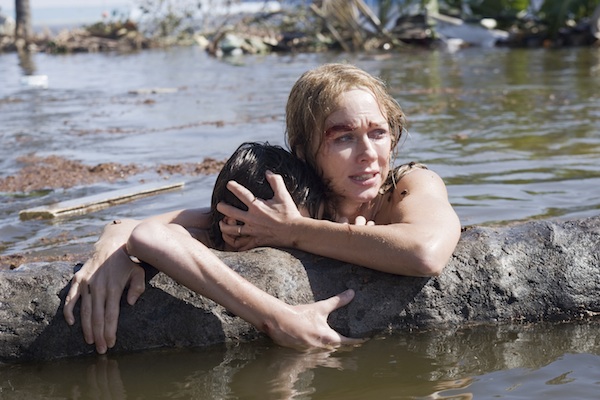 "While many of the key makings of a traditional James Bond adventure are present in Skyfall it's the franchise's newest additions, director Sam Mendes and director of photography Roger Deakins that make the biggest impact, revolutionizing the franchise and delivering one of the best James Bonds since GoldenEye, if not one of the best Bond films ever." – Anthony Taormina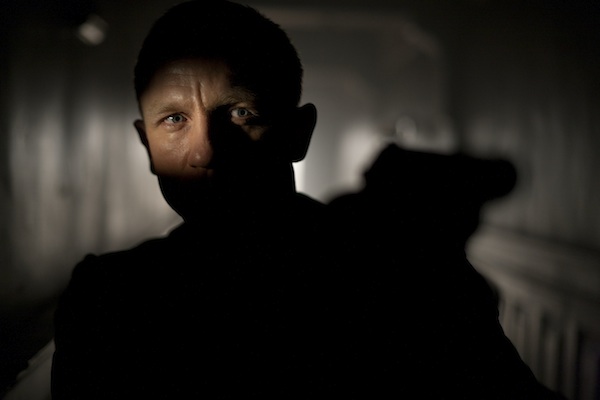 "It is all a mind game in A Highjacking, a twisted tale that only ends, happy or not, leaving a tainted taste in your mouth over the realism the film has created and passed on to its viewer." – Kathryn Schroeder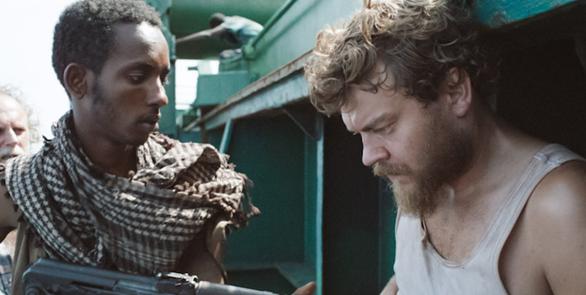 "A fascinating and brilliant accomplishment in filmmaking." – Kathryn Schroeder
"There is a natural flow that can occur in a film; a progression of emotion, conflict, and successive layers that continually develop interest for a viewer. Director Sean Baker's Starlet is such a movie." – Kathryn Schroeder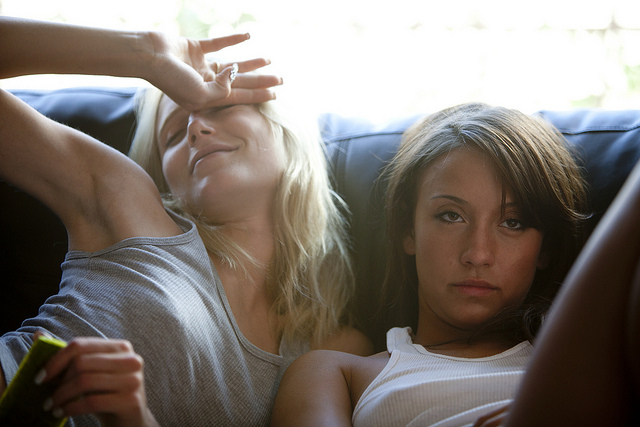 "In Leos Carax's rather wonderful and fantastic new film Holy Motors, there are several points at which one may wonder what is real. The answer is none of it, and all of it. It begins explicitly as a dream, after all, in a cinema, with Carax the dreamer himself; but it is a dream of life, of possible lives, and a dream of the very process of cinema." – Tom von Logue Newth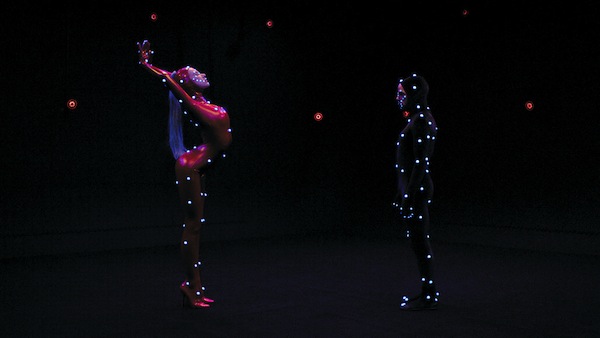 "Thankfully, those looking for intriguing insight delivered in a relatively light package should seek this one out in that Till Schauder has documented an experience well worth anyone's time with The Iran Job." – Russell Espinosa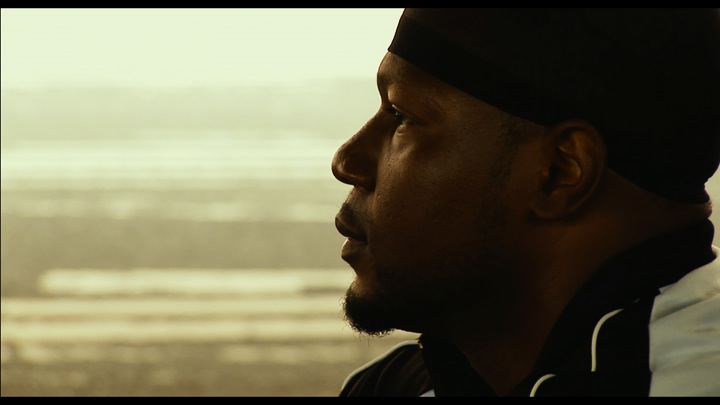 "British filmmaker Bart Layton came across a story that appeared more fiction than truth. A 23-year-old French-Algerian man had stolen the identity of a missing Texan boy, some three-and-a-half years after his disappearance. A master con-man, Frédéric Bourdin was in need of a new identity, being wanted by Interpol for his crimes and finding himself without any options left in Linares, Spain. A master manipulator, he posed as a missing teenager and was taken in by the Linares police after tourists phoned in their finding a scared and troubled boy. The events that occurred afterwards are outwardly shocking, and the story Bart Layton creates on screen of this real-life happening is absolutely intoxicating to watch." – Kathryn Schroeder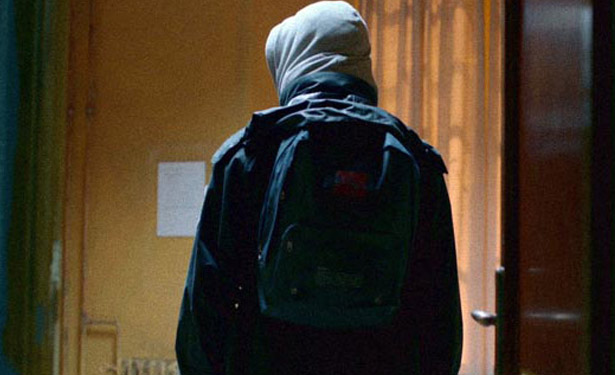 "Mads Matthiesen has a slow and methodic hand at directing. Each choice made in Teddy Bear is deliberate and the end result is a perfectly polished emotionally rich film that showcases the talents of his entire cast and himself as a Director." – Kathryn Schroeder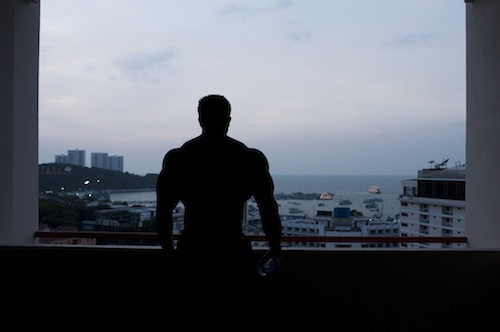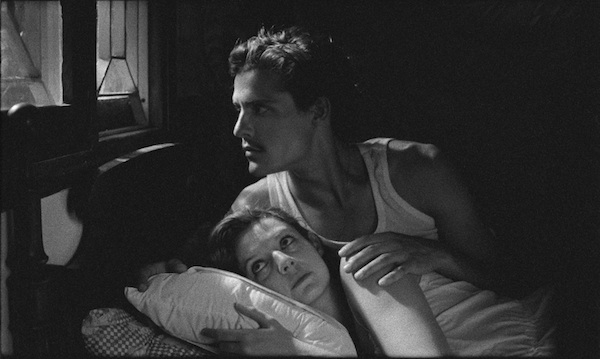 "Overall Killer Joe is a dark comedy dream come true, with noir influences, a tight-succession of action, and a story that will twist, turn, and leave you speechless at the end–and then smiling on your way out." – Kathryn Schroeder
The Dishonorable
"Carlos Reygadas burst on the scene as an unapologetically pretentious arthouse director with Japón [2002], and gained instant renown/notoriety in the circles that care. This was cemented with Battle In Heaven [2005], but the calmed down Silent Light [2007] won over many of the off-put. For Post Tenebras Lux, however, he returns to his first inclinations with a vengeance." – Tom von Logue Newth
"You do not have to like The Master to respect it, and that is the honest truth to its unwavering praise by critics. Paul Thomas Anderson has created a film where the viewer is affected beyond measure, a movie where your mind is pushed to the limits, forced to analyze the characters but ones self even more so. The Master brings the viewer's own insecurities, as mirrored through Freddie's, out into the open and forces them to evaluate their own state of being. It is uncomfortable and angering to be toyed with as much but refreshing nonetheless because it is the rare film that stays with you, haunts you, and inevitably never completely leaves your subconscious. Paul Thomas Anderson has done the unthinkable, he has created his own cultish properties in The Master that a viewer is swiftly swept into it, unable to escape its grasp." – Kathryn Schroeder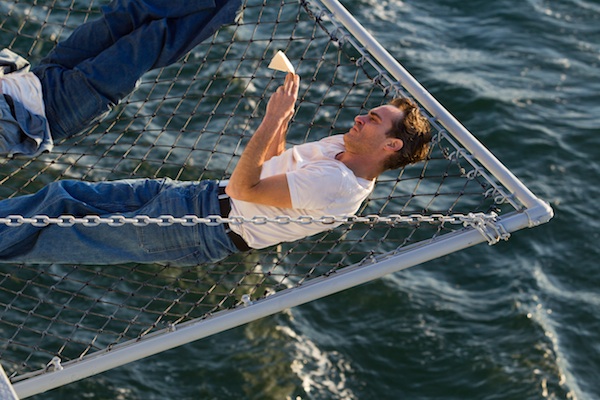 "Far too much time is spent on telling, on exposition, than on actual evocation. The face off between villain and victim is no more than a meek statement on power politics. Cosmopolis does not meet the grand expectations it sets forth for itself. A gun in the hand does not equate power, and powerful words spoken are not powerful when they contain little capacity for thought and analysis. The overreaching of Cosmopolis is seen in the final minutes, and the fraud of a film desperately trying to mean something more than it does seen fully." – Kathryn Schroeder
"Hide Away desires to be a piece of simple poetry, but the end result is a sinking ship in dire need of a stronger script." – Russell Espinosa
"According to Wikipedia, mumblecore is a term used to describe American independent films produced in the 2000s characterized by low budget production values and amateur actors. Those looking for an example of the genre need not look any further as "amateur" can certainly be used to describe this particular interpretation of Shakespeare's classic tragedy." – Russell Espinosa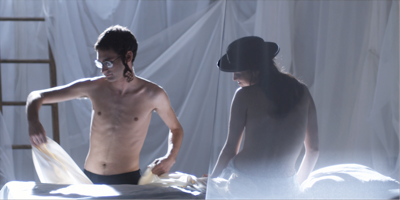 There you have it, the films that met all of your expectations and the others that made you think you're money would have been better spent at the freeway off ramp given to the fake homeless man (I prefer giving him an apple, or banana, you should try it).
Goodbye 2012…may the scales tip in our favor and the best/honorable movies come out ahead of the worst in the new year.