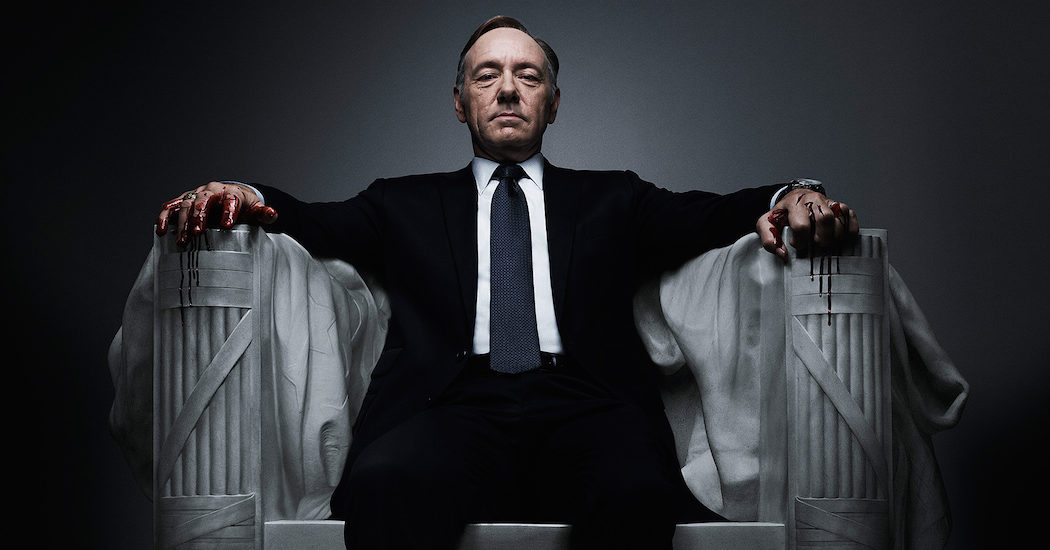 The #MeToo movement and Time's Up initiative continue to impact the entertainment industry, and many movies and TV shows have now become off limits. That's not right.
You can learn a great deal about filmmaking from Director Roman Polanski (e.g., Rosemary's Baby and Chinatown). When he won the Best Directing Academy Award for The Pianist, the not-present director received a standing ovation. That was controversial because Polanski is guilty of unlawful sexual intercourse with a 13-year-old girl (he fled the U.S. in 1978). And there are other accusations of sexual assault against the now 85-year-old director. It seems Polanski can also teach you how to survive a celebrity scandal and have a successful career. And the #MeToo era isn't stopping him from making movies. The Hollywood Reporter reports that Polanski will begin shooting J'Accuse in fall 2018, with Louis Garrel (The Dreamers) in the lead. 
You could say Hollywood has its own moral code. Or, it's forgiving of members' transgressions for the sake of artistic excellence. That was Hollywood pre-fall of 2017. With the wave of outing alleged sexual predators and harassers, the rise of the #MeToo movement and Time's Up initiative, the industry's changing. Accused entertainment professionals, whether proven guilty or not, are losing their jobs and being ostracized. And it's creating a predicament for fans: Can they still be entertained by or applaud work associated with celebrity scandal and the #MeToo movement?
Here are five instances where you can and must.
Toy Story (and Every Other Pixar Film)
As the first feature-length computer-animated film and first Pixar Animation Studios feature, Toy Story holds an important place in film history. It was nominated at the Academy Awards for Best Original Screenplay — a then-first for an animated film — and holds a spot on AFI's 100 Greatest American Films Of All Time. It's massively popular with children and adults, but now that Director John Lasseter is accused of sexual harassment in the workplace, fans may think twice about adventuring with Woody and Buzz — and every other Pixar character.
Lasseter, the chief creative officer of Pixar and Walt Disney Animation Studios, has been involved in the production of every Pixar film, such as Monsters Inc., Finding Nemo, WALL-E, The Incredibles, Up and Coco. He admits to committing "missteps" that made employees feel "disrespected or uncomfortable." And he will step down from his post at Disney at the end of 2018.
Lasseter's celebrity scandal aside, there's no denying his role in creating exemplary animated films that often speak to life's challenges with humor and poise, while providing more emotional depth than most live-action offerings. Pixar films are consistently original and ambitious with gentle truths and guidance that make them treasures which cannot be lost. So, keep watching and singing their praises — meaningful entertainment is hard to come by.
House of Cards
There's an irony to Kevin Spacey being fired from award-winning House of Cards after allegations of sexual harassment/misconduct were made against the actor: His character Frank Underwood needed to go anyways. House of Cards is smart, topical, twisted, tinged with dark humor and its success has rested on the stellar performances of its cast — Spacey, Robin Wright and Michael Kelly, to name just a few — and top-notch writing. Crediting House of Cards as one of the great modern TV shows won't be easy now because of Spacey's strong hold over the success of the series — without his slimy, mischievous performance as Frank it would never have been binge-worthy. But, that was pre-season five (and pre #MeToo).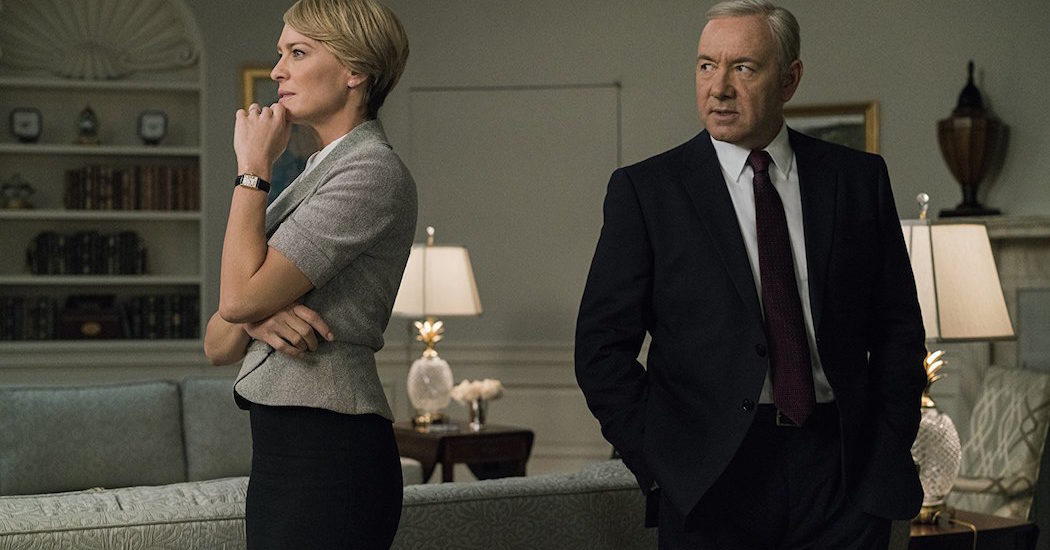 Wright's cool and calculating Claire Underwood has always been present, stealing scene after scene from Frank, and she dominated season five; Frank was just getting in the way. And the show's sixth and final season is going to be all about Commander in Chief Claire. Spacey's performance may have laid the foundation for House of Cards success, but what everyone should be talking about going forward is how Claire deservingly stole the show and made it stronger than ever for its curtain call.
The Usual Suspects
In 1995, a little movie called The Usual Suspects hit theatres. This manipulative mystery brought criminal mastermind Keyser Söze into the filmic world and features one of the best twists in film history. It's no stranger to best-of lists and won two Academy Awards and a host of other accolades. Directed by Bryan Singer, it launched the director's career (he'd later be at the helm of the X-Men franchise). And him being accused of raping a 17-year-old boy is just one celebrity scandal plaguing this film-noirish achievement in filmmaking.
It'd be easy to ignore or not even know the scandal surrounding The Usual Suspects director, but, there's a bigger problem: Kevin Spacey plays the seminal character and even took home an Oscar for his performance. While every performance in the film is great, you watch The Usual Suspects for Spacey's Verbal. It's such a phenomenal film, though, that you've got to get past the negative stigma now attached to Spacey and revel in his exceptional performance (it is truly unforgettable and mesmerizing). As is Oscar-winning screenwriter Christopher McQuarrie's twist — it alone makes The Usual Suspects a must-see — even in the #MeToo era.
Transparent
Amazon's Transparent is a ground-breaking serial program for its portrayal of a transgender parent. GLAAD has sung its praises for featuring LGBTQ characters. It's won numerous awards, including the Golden Globe for Best Television Series – Musical or Comedy, and its star Jeffrey Tambor has taken home statues for his performance as Maura Pfefferman (born Morton Pfefferman). Transparent is a crowd-pleaser and has the perfect mix of comedy and drama with a great deal of heart. It's unfortunate, though, that accusations of sexual harassment by Tambor towards members of the series' team will now taint this progressive program.
Tambor denies any wrongdoing, but still quit the show, stating, "given the politicized atmosphere that seems to have affected our set, I don't see how I can return to Transparent." He also asserts that he has "never been a predator — ever."  Regardless of the dark cloud that now hovers over Transparent, its originality and daring, acknowledgment of the need for acceptance and tolerance make it an important series to watch and celebrate.
The #MeToo Movement and the Weinstein Film Library
Harvey Weinstein and his brother Bob are responsible for more movies than you probably realize. Some of the more well-known are Lee Daniels' The Butler, Silver Linings Playbook, The King's Speech, Sin City, Chicago, Gangs of New York, Shakespeare in Love, The Lord of the Rings, Scream, Good Will Hunting, Pulp Fiction and The Hateful Eight. They were the powerhouse Hollywood producing duo, until allegations of sexual assault and harassment surfaced against Harvey and it all came toppling down.
At least 84 women have come forward, accusing the producer of inappropriate behavior all the way to rape. Many of these women starred in Weinstein-produced films, displaying the power Harvey held over their careers. And that's why their movies cannot be banished and forgotten even if Harvey's celebrity scandal marks him as the biggest sexual predator in Hollywood history. The women who allegedly endured his abuse deserve to have their work appreciated, for its worth and because of the strength they displayed in dealing with a potential monster in return for a career.
Coming to terms with the fact that a creative professional's work can be seen separately from their private life isn't easy. As you reconcile how to appreciate entertainment now plagued by celebrity scandal in the wake of the #MeToo movement and Time's Up initiative, remember it takes an army to make entertainment and one person's actions shouldn't ruin it.
*A version of this article was originally published at Crixeo.