The last few years have been rough ones for Laurie Anderson. The musician and performance artist has suffered through the deaths of her husband (who happened to be legendary rocker Lou Reed), her mother, and her beloved rat terrier. It is this last loss, that of her dog, Lolabelle, which is at the center of Heart of a Dog.
What Heart of a Dog basically boils down to is a series of spoken word pieces, written and read by Laurie Anderson, that are set to music and visuals, all of which tell different stories about Lolabelle. Some are real, such as when Anderson recounts the story of how she adopted Lolabelle from a family who got divorced and neither the husband nor the wife wanted the dog. Others are dreams, like Anderson's visions of physically giving birth to Lolabelle. Still others are speculation, as when Anderson talks about Lolabelle's journey through the Bardo, which is a Tibetan term for the middle ground between two lives. All of the prose and poetry is accompanied by rudimentary line drawing animations, dogs-eye view footage, out-of-focus montages, and surreal artistic imagery. It all fits together kind of perfectly.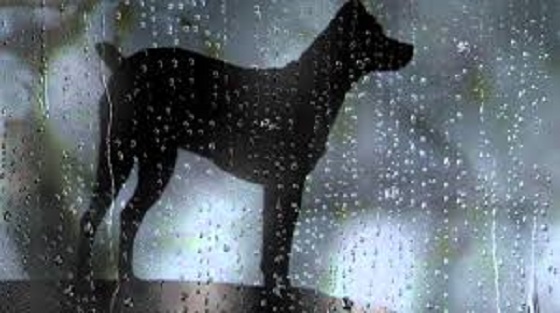 Although Anderson is the creative force behind the movie, the real star of Heart of a Dog is, without question, Lolabelle. She is an extremely charming and talented pooch. Anderson tells of Lolabelle's walks through the West Village in New York where everyone loved her and she had tabs running in most stores so she could drop in for a treat or a toy. Anderson also recounts how, when Lolabelle started to succumb to old age and lost her vision, she learned how to play piano (and the video clips of her doing it are really cute, like internet-sensation cute). Lolabelle also was an accomplished painter. There seems to be nothing that that little rat terrier couldn't do.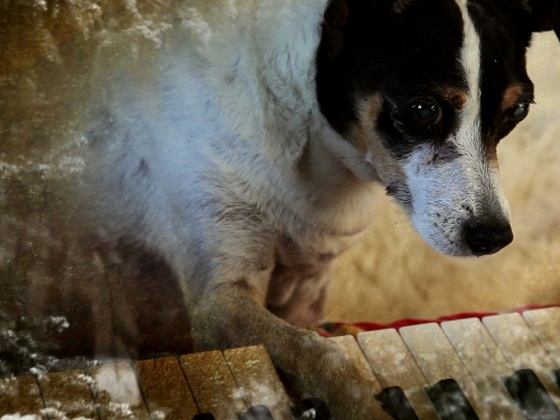 All dog owners like to talk about their pups, and Heart of a Dog is essentially Laurie Anderson talking about hers. She's much more eloquent about it than the average Joe, and her musings are at times whimsical, philosophical, and metaphysical, sometimes all three at once, but they're always very personal. The movie is simply a touching tribute to a fallen pet. Of course, it's sad, but even more than that, it's uplifting: a multimedia celebration of the life and times of a downright spectacular dog. Also, at 75 minutes, it's the perfect length; any longer would run the risk of getting stale, but any shorter would not do justice to the topic.
Of course, Anderson does address her late mother and husband in the film; she recounts memories of her mother's death at one point, and the film concludes with the beautiful sound of Lou Reed's song "Turning Time Around." Some of the sentiments in the movie could be applied generally, but Heart of a Dog is really all about Lolabelle, and it's a wonderful way for Anderson to say goodbye to this important part of her life.