When most people think of National Lampoon, the first thing that comes to mind is movies, specifically Animal House and Vacation, but there's much more to it than that.  The entire sordid history is recounted in Drunk Stoned Brilliant Dead: The Story of the National Lampoon.
Drunk Stoned Brilliant Dead tells the complete story of National Lampoon, starting with its humble beginnings as a modest humor magazine founded by three Harvard students named Doug Kenney, Robert Hoffman, and Henry Beard.  The rousing success of the magazine led to a multimedia empire that included radio shows, comedy albums, a live theater show, and, of course, its impressive stable of blockbuster comedy movies.
Director Douglas Tirola (Hey Bartender) lets the people who lived through the history tell it by including fascinating interviews with founding writers and alumni performers from National Lampoon, everyone from Chevy Chase and John Landis to Kevin Bacon and Meat Loaf.
It's weird to think that a documentary would have a writer, but Tirola and his co-writer Mark Monroe (Sound City, The Tillman Story) sift through what must have been hours and hours of talking heads to bring out the real story of National Lampoon, one that is full of laughs and sarcasm on the surface, but with jealousy and tragedy simmering just underneath.
Aside from the surprising (and not-so-surprising) behind-the-scenes accounts, the real draw to Drunk Stoned Brilliant Dead is the archival photographs and historical footage of National Lampoon productions.  Not only does the film bring back memories by showing the classic magazine parodies and covers ("If you don't buy this magazine, we'll kill this dog"), but it's also loaded with rehearsal and show footage from the stage show National Lampoon: Lemmings as well as audio snippets from The National Lampoon Radio Hour radio show.
That era was a golden age for comedy, and the clips of talented funnymen (and women) like John Belushi, Bill Murray, Chevy Chase, Harold Ramis, Gilda Radner, and Christopher Guest are a lot of fun to watch.  The nostalgia factor alone is worth the price of admission for Drunk Stoned Brilliant Dead.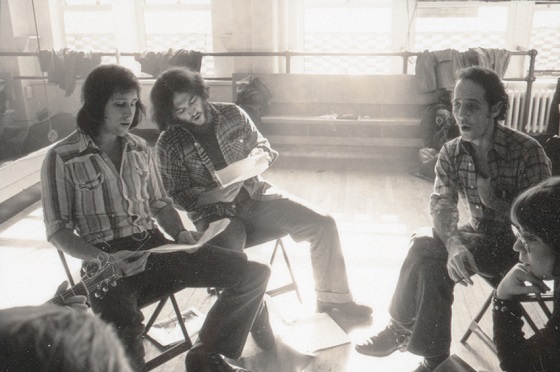 Of course, as mentioned above, the movie is not all fun and games. There is a bitterness among the interviewees when the subject of Saturday Night Live is brought up, mainly because SNL poached many of its early stars and writers from the National Lampoon stable.  But even that is presented with a bit of snark and sarcasm.
There is one subject which the film treats with no humor whatsoever, and that is the death of one of the founding fathers of the magazine, Doug Kenney.  Chevy Chase provides the deepest moment of levity in the film as he, uncharacteristically somber, talks about Kenney, saying "I miss him very much, he was my best friend" with a tear in his eye.  It's the most serious moment in an otherwise wacky film.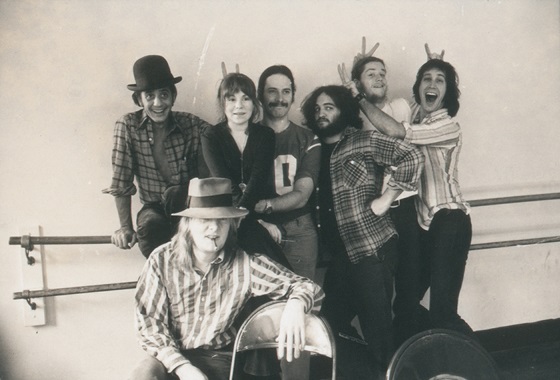 Drunk Stoned Brilliant Dead: The Story of the National Lampoon is a trip down memory lane for those who remember the magazine and its properties.  For the most part, everyone looks back on their time there with fondness, recognizing the fact that it was a huge jumping off point for those involved.
Sure, there's pettiness and spite in some places and some heartbreak in others, but those sections just make the viewer appreciate the funny stuff more.  And, like in the mag, there's plenty of funny stuff in the movie.