In the mid-sixties, writer/director Dan Curtis successfully injected vampires into a soap opera with "Dark Shadows," a show that not only ran for over twelve hundred episodes, but also spawned a number of tie-in movies, a nineties television reboot, and even a 2012 Tim Burton/Johnny Depp big-budget reboot-of-the-reboot. Curtis was more than just "Dark Shadows," however; he owned horror on the small screen, with TV movie titles like Scream of the Wolf and Dracula on his resume. He also made a couple of the greatest television horror anthology movies ever – one was the 1975 classic Trilogy of Terror, and the other, the focus of this week's Cinema Fearité, is the criminally underrated 1977 effort Dead of Night.
Dead of Night begins with "Second Chance," a segment about a young man named Frank (Ed Begley Jr. from "St. Elsewhere") who buys a 1920s jalopy and restores it back to its original condition. He takes it out one night, and it appears to transport him right back to the twenties where it is promptly stolen. Luckily, he wakes up back in his own time, but his trip to the past seems to have altered his own history.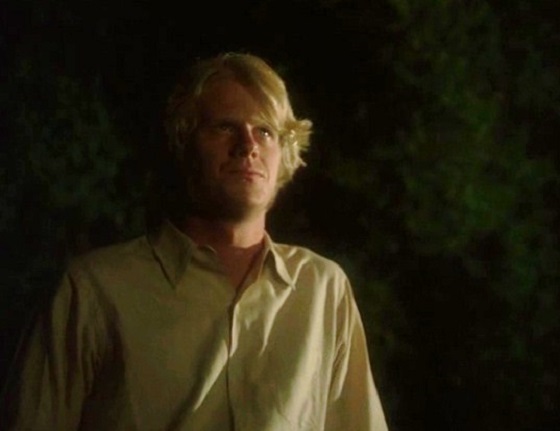 Next comes "No Such Thing as a Vampire," about a young woman named Alexis (The Baby's Anjanette Comer) who is believed to have been attacked by a vampire. Her husband, Professor Gheria (the late Patrick Macnee from The Howling and "The Avengers"), asks for help in diagnosing and treating her symptoms from his friend, Michael (Life is Beautiful's Horst Buchholz), but both men soon find themselves in over their heads.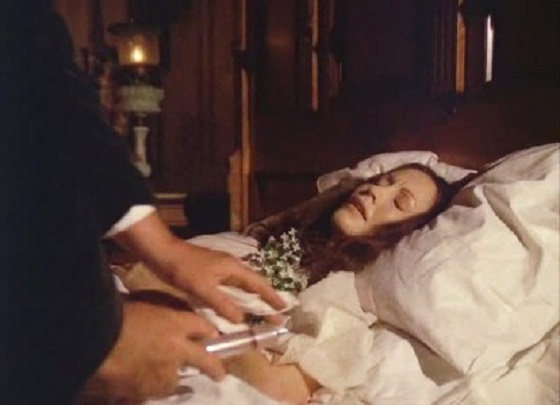 Finally, Dead of Night concludes with "Bobby," a tale about a grieving woman named Helen (How Awful About Allan's Joan Hackett) who turns to the occult in an effort to resurrect her dead son, Bobby (Lee H. Montgomery from Girls Just Want to Have Fun and The Midnight Hour). The satanic ritual that she performs works, but the Bobby that comes back isn't quite as Helen remembers him…and he has a big chip on his shoulder.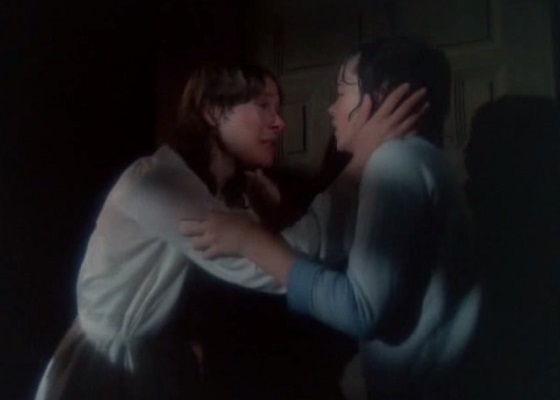 Dan Curtis did Dead of Night just after making Burnt Offerings, his most successful big-screen theatrical project. Curtis' return to television horror also saw his return to working with legendary writer Richard Matheson (The Legend of Hell House, Duel), who wrote all three segments of Dead of Night, although a story assist on "Second Chance" goes to the also-legendary Jack Finney (Invasion of the Body Snatchers). Curtis' direction combines with Matheson's imagination to make Dead of Night a wonderful example of visual "campfire" storytelling.
As is the case with any anthology, each section of Dead of Night is different in tone and quality. "Second Chance" is a more fantasy-oriented, "Amazing Stories" type of a tale. "No Such Thing as a Vampire" is a more serious offering, but it also shows off Curtis' melodramatic "Dark Shadows" roots. The strongest segment, "Bobby" is just an old-fashioned, downright horrifying masterpiece. The entire production is clearly a television movie, but it also has a very distinct British feel to it, recalling the classic Amicus anthologies like Tales from the Crypt, Asylum, and The Vault of Horror.
One of the reasons that Dead of Night has such an English vibe to it is the cinematography of Ric Waite (The Initiation of Sarah). The photography is simple yet subtle, both dark and colorful. There aren't a whole lot of camera tricks, with Waite preferring to let his lighting and shadows set each scene. Waite does set up some cool camera angles, shooting down staircases or from under cars to keep things interesting. Because it's a TV movie, the photography is toned down from a theatrical point of view, but Waite finds ways, particularly during "Bobby," to mesmerize and horrify with his camerawork.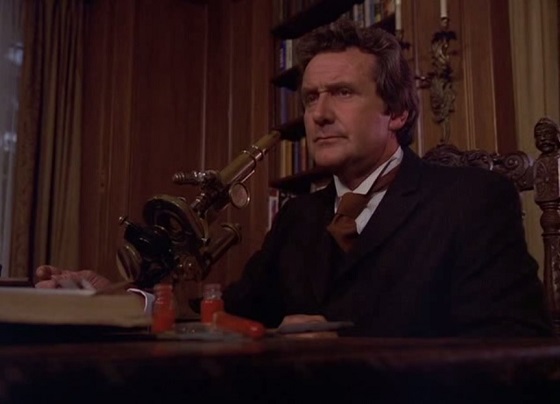 The music for Dead of Night was composed by frequent Dan Curtis collaborator Robert Cobert, who essentially scored just about everything that the director ever did. Dead of Night's score is just as suitably spooky and dramatic as a television horror soundtrack should be; it's brooding and ominous, simultaneously dissonant and melodic. The score definitely follows along with the segments, with the music for "Second Chance" being much more lighthearted and whimsical than the creepy, haunting strains of the other two. But, whether fluffy or heavy, all of Cobert's music in Dead of Night is spot-on.
Back in his day, when television horror was allowed to be scary, Dan Curtis was the undisputed king of the medium within the genre. Between binging "Dark Shadows" and revisiting Trilogy of Terror, viewers should be sure to take a stop-off at Dead of Night.