Another blow was dealt to not only the horror scene, but to Hollywood in general this past weekend when versatile everyman actor Bill Paxton died from complications following heart surgery at the age of 61. Paxton was first noticed by most fans as a punk in The Terminator ("Your clothes. Give them to me.") and as bully older brother Chet in Weird Science ("How about a nice greasy pork sandwich served in a dirty ashtray?"). He went on to play legendary roles in classic films like Aliens and Near Dark, and even had mainstream success in big studio movies such as Apollo 13 and Titanic. In 2001, Paxton pulled double duty, starring in and directing Frailty, one of the most psychologically disturbing movies of the twenty-first century.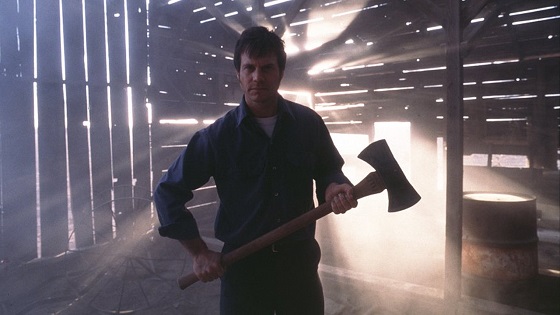 Frailty begins with a young man named Fenton Meiks (Matthew McConaughey from Dallas Buyers Club) visiting an FBI agent named Wesley Doyle (Powers Boothe from the Sin City movies) claiming that he has information about a serial killer known only as The God's Hand Killer. Fenton then tells Doyle a long story about how his father (Paxton) would have visions of angels who gave him lists of people to kill, claiming that they were demons in human form. When he touched his victims, the father said that he could see their crimes, and only then would he make his sacrifice to the angels. Fenton (played in flashbacks by Brick's Matt O'Leary) is skeptical of his father's claims, but his brother, Adam (Into the Storm's Jeremy Sumpter), buys into it, becoming his father's homicidal little helper. When Fenton pushes back against the plan to turn the family into killers, he finds himself suffering his dad's wrath himself.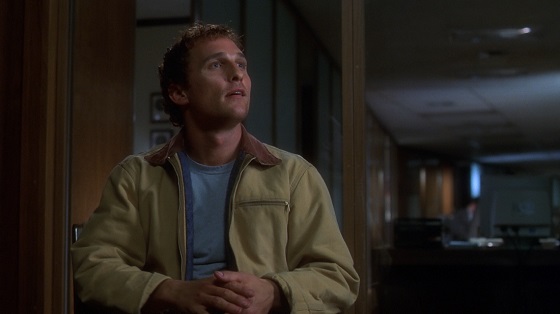 The script for Frailty is the first, and so far only, produced feature from screenwriter Brent Hanley (although he did write a John Landis-directed episode of "Masters of Horror"). It's not your run-of-the-mill horror movie. Sure, it's got a serial killer and a body count, but the story is almost like a reverse-whodunit, a murder mystery told from the side of the murderer. The big catch is that the audience has to question the reliability of the narrator, since it's all in the form of a first-person narrative tattling on his father and brother. By the time the film reaches its inevitable climax, the viewer doesn't know what to make of it – which sets the whole thing up for a beautifully executed Shyamalanian twist. And what a twist it is.
Onscreen, Bill Paxton is a very atypical horror movie villain. He plays the father (never referred to by name and only known in the credits as "Dad Meiks") with compassion and empathy, yet still gives him an evil twinge of insanity that leads to his psychotic misdeeds. There is little doubt that Dad cares for his sons, he's just misguided and tortured with grief from losing his wife. He imposes what he believes to be discipline upon his sons in the same way that he imposes it upon his victims. For all of the killing that he does, Dad Meiks is a fairly sympathetic antagonist.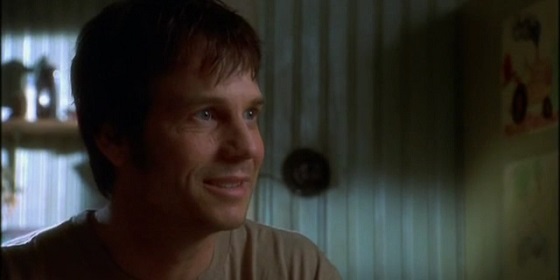 Behind the camera, Paxton shows off an auteur's eye. He takes the already grim screenplay and applies a dark and desolate vision to it, filling every scene with dread and despair, packing just enough unsettling imagery and hyper-realistic brutality into the movie to keep the audience on its toes. Paxton is helped out by a talented cast (himself included – it's hard to imagine another actor playing the father) and some great technical filmmaking, but in the end, Frailty is more than just a bunch of performances surrounded by light and sound; it's a horrifying slowly-careening rollercoaster ride of a movie – one that, once it gets going, the viewer can't get off of, even if they want to. Which they don't.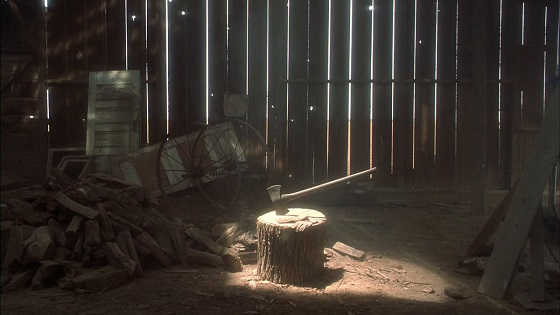 For such a gritty and dirty film, Frailty has a crazily surreal look. Cinematographer Bill Butler (Jaws, Grease) uses unnatural lighting to emphasize certain objects or situations to reinforce the religious aspects of the father's story. For example, he'll show a heavenly beam of focused illumination calling attention to an axe that Dad will end up using in his crusade. In other scenes, he'll backlight Dad in an almost comic book-way in order to make him look more like a holy warrior. Butler also using sweeping and swaying camera motion, allowing the audience's view to switch from character gaze to casual observer and back again. As if that isn't enough, there are tastefully utilized instances of almost video game-style wackiness, things like a vision of an angel with a flaming sword or the floating head of one of the sons, that further push the film's visual aesthetic towards madness. Butler's photography gives Frailty a unique blend of reality and dreamscape.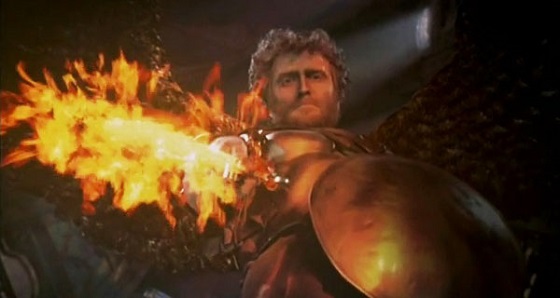 The music for Frailty was provided by composer Brian Tyler, who also worked on Final Destination 5 and John Dies at the End. The score is one of those gradually building, slow-climbing suspenseful orchestral scores which blows up into a raucous wall-of-noise cacophony at just the right time. It's a very subliminal score, but it works wonderfully. The soundtrack is rounded out with a handful of country songs by artists like Johnny Cash and Dale Watson that help to remind the audience of the film's Texas setting. The music in Frailty is the unsung hero of the film; it's never overpowering, but it's an important part of the experience.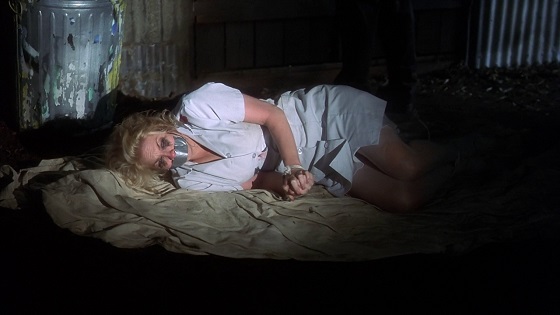 Bill Paxton was one of those actors who seemed to show up everywhere, from nutty disaster movies like Twister to soon-to-be fringe horror classics like Nightcrawler. Audiences everywhere will miss his appearances as an actor, and the world has been cheated by the fact that Frailty remains his only feature-length narrative directorial effort. Rest in peace, and stand down, Private Hudson.
(Initially, this week's column was scheduled to wrap up Women in Horror Month by taking a look at Antonia Bird's Ravenous. Provided there are no other legends that need tributes **knock on wood**, you'll be able to find Ravenous in the Cinema Fearité space next Thursday.)