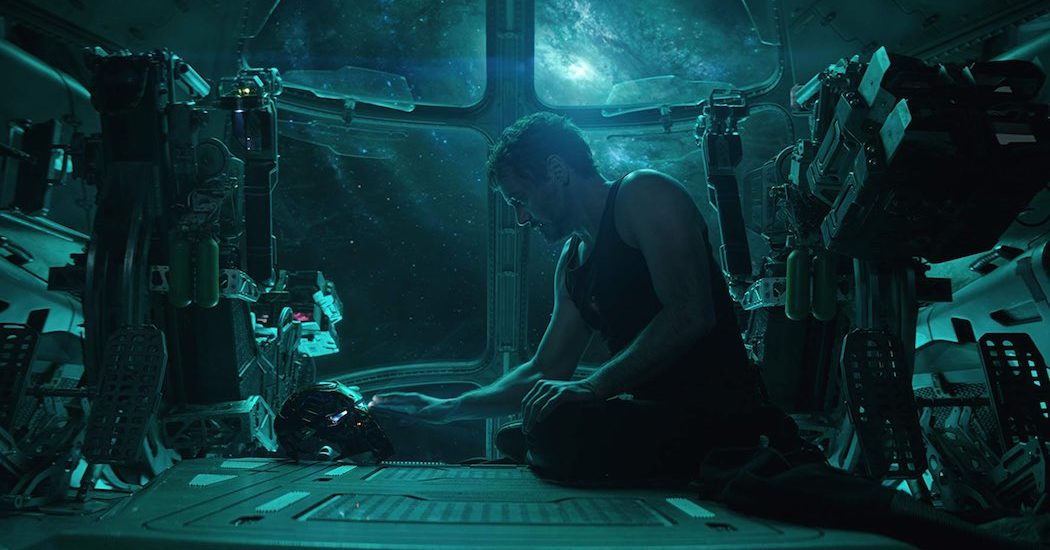 Avengers: Endgame Spoilers for Those Who Don't Want to Ugly Cry in the Theater (Or Simply Need to Know Everything)
If you're reading this, clearly you want to know what happens in Avengers: Endgame. Here are the biggest Avengers: Endgame spoilers that will likely make you want to see the movie even more.
There are moviegoers who will curse you for spoiling a movie; others, shrug and still watch the movie because everyone has a different experience (even if you know what is going to happen). Avengers: Endgame is the most anticipated movie of 2019 — and it's only April. And everyone wants to know plot spoilers for Avengers: Endgame, whether by finding out for themselves opening weekend or reading about them.
Considering how hard it is to get a ticket for Avengers: Endgame in many markets, it is no surprise that Avengers: Endgame plot spoilers are wanted. Or perhaps you don't want to ugly cry in the theater when your favorite Avenger loses their life or fails to bring back the fallen. Then again, perhaps you want to know if your fan theory is correct, so you can walk into the theater with a wide grin on your face feeling proud that you have mastered the art of deconstructing Marvel plot twists and formulaic superhero storytelling.
Whatever your reasons for wanting Avengers: Endgame spoilers, I shall oblige.
Avengers: Endgame Spoiler #1: Do the Dusted Come Back to Life?
Of course the dusted come back to life in Avengers: Endgame, but for how long? This is an Avengers: Endgame plot spoiler that has many layers, so you need to see the movie to fully grasp what happens to The Vanished. (Yea, you may hear the word dust during the movie, but that's not how they are remembered.)
Avengers: Endgame Spoiler #2: Does Captain America die?
No. Captain America does not die in Avengers: Endgame. Sorry, theorists, you were very wrong. But, there are bigger things than death, and Captain America gets what he deserves.
Avengers: Endgame Spoiler #3: Is Loki dead?
Your guess is as good as mine. You do not find out whether Loki is alive or dead in Avengers: Endgame. Although, the God of Mischief may have a trick (or two) up his sleeve.
Avengers: Endgame Spoiler #4: Do the Avengers Kill Thanos?
I quite like Thanos, and would not mind seeing him return as a villain (or friend?) in future Marvel movies. That's not the answer you're looking for, though, right? Here is the answer.
Thanos does die in Avengers: Endgame. And here's an even bigger Avengers: Endgame plot spoiler: Thanos dies more than once.
Avengers: Endgame Spoiler #5: Does Captain Marvel Save the World?
Captain Marvel does not save the world in Avengers: Endgame. That's far too simple and really quite ridiculous.
Avengers: Endgame Plot Spoiler #6: Who Dies in Avengers: Endgame?
Do you prefer a bulleted list or ramblings on how and when and why? Let's go with the bullets.
Thanos
Black Widow
Tony Stark (Iron Man)
I know, this Avengers: Endgame plot spoiler hurts. You should have stopped reading before now.
Avengers: Endgame Spoiler #7: Is There Time Travel?
Yes, time travel is present in Avengers: Endgame but they don't call it time travel and to be quite honest, it is full of holes and makes you shake your head that this is the best plot they could come up with to end the first part of the Marvel Cinematic Universe.
I hope you enjoy it more than me.
That does it for Avengers: Endgame plot spoilers. There are more things that could be revealed, but I actually hate spoilers and think everyone should see movies - not simply read about their big plot points. So, go see Avengers: Endgame for yourself and find out exactly what happens and why.