Making himself known as a man who enjoys making movies about damaged souls in uniform, Director Oren Moverman departs from the military of his 2009 film The Messenger
to focus on a cop in the Los Angeles Police force in Rampart. Taking place during the Rampart scandals of 1999, scandals that forever changed the Los Angeles Police Department, when police officers were implicated in acts of misconduct, including planting evidence, unprovoked beatings and shootings, perjury, and covering up evidence.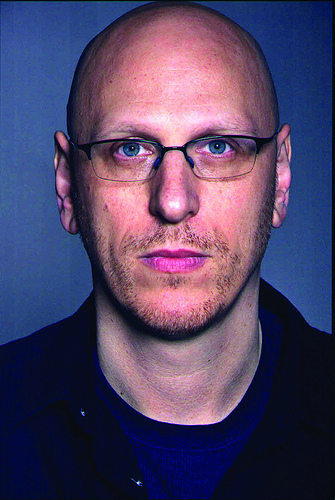 These were dark days in the city of Angels, and amidst all of the greater scandal Rampart takes a look at one officer's own personal struggles, on the force and at home.
Officer Dave Brown (Woody Harrelson) is not a good cop, this is made evident immediately. With a cigarette hanging on his lip he drives around the city, chastising a fellow officer for wasting food–and insulting her lack of a relationship with her father in the process. Then casually explaining to this rookie that illegal activities are not applicable on the force, military rules apply, and he uses force without issue as is shown with his brutal assault on a man being held for assaulting a security officer. His driving up on unsuspecting pedestrians, sirens blaring, just to scare them is a clear sign of his enjoyment for power. Dave Brown is in a sense a metaphor for the Rampart division of the police force at this time in history. His career is in shambles after he is caught on tape beating a man–something he claims was self-defense. His home life is falling apart, with two daughters by two sisters, who have grown tired of the day-to-day lunacy that is Dave's life. The crumbling of a police department mirrors the crumbling of Dave Brown's life.
The introduction to Dave's character is not taken on subtly by Director Moverman, also a co-writer with James Ellroy, nor is he ever seen as a man seeking redemption for his actions. Rampart's Dave Brown is a tortured soul, but he is not one to seek forgiveness, and with an excellent performance by Woody Harrelson in the role you do not want to look away from Dave. He loves his job, the way he does his job, and partakes in the pleasures it affords him with women. His nickname on the force is "date rape", because he allegedly killed a multiple offender rapist so he would never hurt another woman again. A story to snare a woman at a bar does not get any better than that. When brought up on the assault charges with the department, he casually recites all the ways he will take the department to court, cost them tons of money, and continue to make their life hell in the process to the investigator handling his case, Joan Confrey (Sigourney Weaver). Dave is working the angles, and when his old mentor and a retiree of the force starts planting ideas of conspiracy in his head over why the department is after him he spirals deeper into the chaos that was his own mind to begin with. Dave will not admit defeat, even after the evidence piles up against him and his wrongs are made public. Even at home he strives to keep his family together, while striking up a disastrous affair with a defense attorney, Linda Fentress (Robin Wright) that is more about power and submission than affection.
Rampart is very much a character piece of Dave Brown, a look inside of a man who internalizes all of his demons, his fear, his paranoia, to the point that it actually eats at him–Dave has lost a considerable amount of weight and cannot manage to keep food down. Liquor on the other hand he has no problem consuming, driven to the point of drinking on the job, in uniform, in his squad car.
The journey taken in Rampart is one of planned turmoil. The strict belief by Dave that he will overcome all the wrongs he committed, and continues to commit, is ludicrous, but incredibly captivating for the viewer. From a stylistic point Moverman employs a wealth of camera tricks with Cinematographer Bobby Bukowski to bring the viewer inside of Dave's head, as well as keep us apart from him. When brought against a group of department officials to plead his case the camera pans in a swirling motion around the room to each individual. The movement is dizzying, as is the conversation at hand, each person giving their ideas on the situation while Dave makes every effort to stand firm on his innocence. The more Dave speaks the greater the decline in the validity of his arguments. There is also the use of the spectator camera effect. Setting the camera lens out of the action, away from the characters, you can hear the dialogue but not see the events unfolding. A small peak inside what is occurring leaves you sheltered and somewhat abandoned. It makes for a great amount of conjecture, and realization that Dave himself is no longer present but a mere shell of the composed man he may have once been.
With the backdrop of the Rampart police scandals, the film Rampart manages to create a character that is undeniably interesting to stand up for the greater corruption of the police force at this time in history. The familial drama layers added to the story only enhance the chaos that one finds in a time of crisis because life is not merely work, the ripple effect hits home. The decision to have Dave lead a less that normal family life is one that would have been great to flesh out a bit more–he did after all marry two sisters at separate times, and father a daughter with both. The knowledge of his unconventional family life does improve the character study, as we know Dave is not merely a man who performs his cop duties against department standards but his own family life as well. Is it a tad far-fetched? Yes; but never atrocious in the sense where Dave becomes a deviant, or that his two ex-wives, played by Cynthia Nixon and Anne Heche, are made out as strange, freakish women with their own self-image issues to manage. Rampart is a complex narrative with a complicated character leading the film in directions of great distress, anxiety, and conflict that leads to a filmgoing experience that develops conversations, and analysis.
Information on the film, and to get free tickets from AFI FEST: Rampart