Synopsis: In this adaptation of the 1979 novel by Scott Spencer, passion yields to tragedy when the parents of a privileged girl (Gabriella Wilde) attempt to thwart her heated romance with a handsome valet (Alex Pettyfer).
Release Date: February 14, 2014     MPAA Rating: PG-13
Genre(s): Romance, Drama
Film Review

It would seem that Hollywood isn't content with just rehashing and updating classic horror and science fiction movies. Apparently, not even the time-honored genre of the romance is safe from the unforgiving remake trend, as evidenced by Country Strong director Shana Feste's new version of the early eighties classic Endless Love.
Endless Love stars Alex Pettyfer (I Am Number Four) as David Elliot, a young boy who has had a crush on the shy but beautiful Jade Butterfield (Gabriella Wilde from Carrie, another useless remake) for all four years of high school. After the graduation ceremony, he finally works up the nerve to approach her, and his interest in her is reciprocated. David not only charms Jade, but her mother, Anne (Event Horizon's Joely Richardson), and brother, Keith (Rhys Wakefield from +1 and The Purge), appear to like him as well. The only holdout is Jade's Father, Hugh (Star Trek's Bruce Greenwood), who believes that his daughter is throwing her life away by hanging out with David. Hugh makes it obvious that he does not approve of the youngsters' relationship, but just how far will he go to break them up?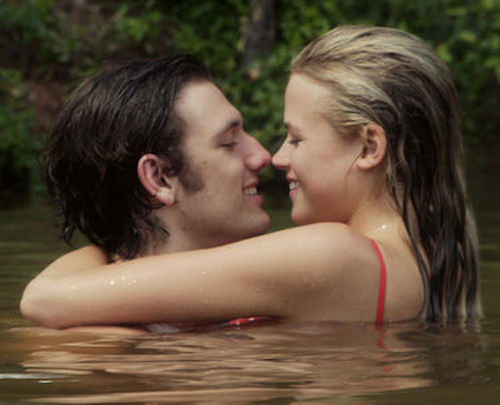 The original Endless Love, made way back in 1981, was simultaneously dark and hopeful, romantic without being too sappy. This Endless Love is not an improvement. It's not even a decent updating. No one wants or expects a shot by shot remake, but this film could have been called anything else besides Endless Love and no one would have noticed. Aside from the characters, it has little to do with the original, and even the characters are shells of what they should be. It lacks all of the substance of the original film. It actually lacks any real substance at all, just going through the motions of puppy love without eliciting any real emotion out of the audience.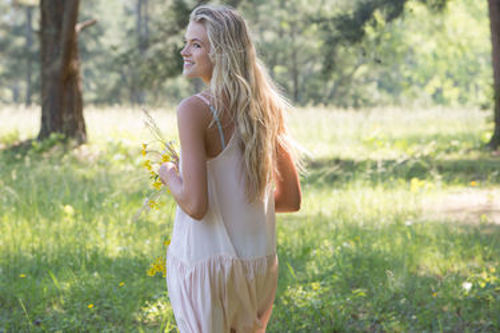 Endless Love is just bad. From the very first scene, which features Alex Pettyfer philosophizing in voiceover as his character watches Jade from across a crowded grassy quad, to the last frame, which is punctuated by Gabriella Wilde chiming in with her own shallow voiceover that the viewer more than half expects to finish with the phrase "this…is an Endless Love," the film is a tedious experience. There are moments of tension, mostly related to the daddy-daughter feud over David, and there are a few instances of high drama, usually centered on unresolved feelings that the family has over Jade's dead brother, but even these sections are predictable and stale. The audience is subjected to characters that are unsympathetic, situations that are too real to be entertaining, and a stereotypical central conflict with no real controversy, all wrapped up in a generic alt-rock soundtrack. Endless Love has the feel of an afterschool special, but isn't even compelling enough to succeed at that; it's a teen movie that doesn't even appeal to teens.

The screenplay for Endless Love, written by director Shana Feste and Joshua Safran ("Gossip Girl"), is, at best, an "inspired by" treatment of Scott Spencer's brilliant but grim novel. It takes everything that was interesting about the book (and subsequently, the original film) and ignores it, turning the story into a whitewashed and lukewarm Hallmark T.V. movie. What audiences are left with is, well, a typical romance movie, and one that isn't particularly romantic. The characters are simple archetypes – the misunderstood boy, the introverted girl, the overprotective father – that don't do any favors for the weak and transparent storyline. In addition, the dialogue ranges from mediocre to cringe-worthy in its attempts to be both hip and thoughtful. There is so much raw emotion in the source material, yet the screenplay for Endless Love misses these opportunities. The script is one big dropped ball.
Cast and Crew
Director(s): Shana Feste
Producer(s):
Screenwriter(s): Shana FesteJoshua Safran
Story: 
Cast: Alex Pettyfer (David)Gabriella Wilde (Jade Butterfield)Bruce Greenwood (Hugh Butterfield) Joely Richardson (Anne Butterfield)Robert Patrick (Harry Elliot)Rhys Wakefield (Kaith Butterfield)
Editor(s): Maryann Brandon
Cinematographer: Andrew Dunn
Production Designer(s):
Costume Designer: 
Casting Director(s): 
Music Score: Christophe Beck
Music Performed By: 
Country Of Origin: USA