Synopsis: The story of three women who explore love and freedom in Southern California during the late 1970s.
Release Date: January 20, 2017     MPAA Rating: PG-13
Genre(s): Comedy, Drama
Film Review
Production
Set in 1979 Santa Barbara, 20th Century Women revolves around the household of a woman named Dorothea (Annette Bening from Danny Collins) who is raising a son named Jamie (Sinister 2's Lucas Jade Zumann). Also living in the house is a hip young woman named Abbie (Greta Gerwig from Mistress America and Maggie's Plan), and a handyman named William (Billy Crudup from Jackie and Spotlight) serves as the ever-present male figure in Jamie's life. Jamie is also frequently visited by a girl named Julie (The Neon Demon's Elle Fanning), whom he has a crush on, but is firmly planted in her friend zone. Everyone around him has a little something to teach Jamie as he grows up in the simple seventies.
Written and directed by Mike Mills (Beginners), 20th Century Women is an entertaining little slice-of-life movie. There's not really much of a plot as far as going from point A to point B is concerned, it's more like a series of moments from the lives of the main characters that intersect and intertwine into little bits of highly watchable drama. It's more than just a series of short skits, but just barely.
What
20th Century Women
boils down to is a simple coming-of-age story. What makes it a bit more complex is that it's not entirely clear who is coming of age in it. Of course, Jamie is the character who does most of the growing up, but Dorothea learns a thing or two as well. As does Abbie. And Julie. Even William. Over the course of the movie, each character has a turn in the spotlight, and while some character arcs are more drastic than others, everyone goes through some growing pains.
There's another, less obvious function of 20th Century Women; it serves as a wonderful snapshot of the late seventies. From Dorothea's Volkswagen Bug to Julie's paisley pullover, the movie is full of nostalgic imagery. While music doesn't play as crucial a role in 20th Century Women as it does in, say, Everybody Wants Some!!, Abbie does teach Jamie about cool music by introducing him to artists like David Bowie, Talking Heads, and The Buzzcocks, so the timeless-yet-retro factor is there in the soundtrack as well. The pre-Reagan seventies were a simpler time, and 20th Century Women captures them beautifully.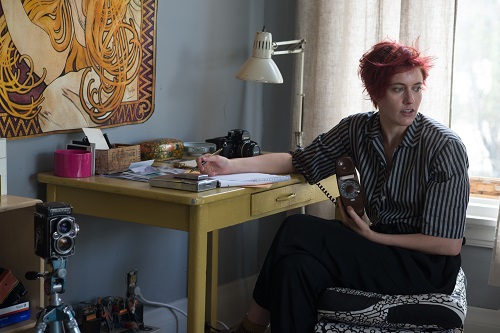 Basically, what Mike Mills has done with
20th Century Women
is make a highly personal film that is still accessible to the masses. And he put together a cast that is alone worth the price of admission. So go see
20th Century Women
.
Acting
There's not really a lead role in 20th Century Women, it's more of an ensemble cast. That being said, the ensemble is perfect. Greta Gerwig is her usual charming self. Elle Fanning is part lovely ingénue and part waifish bitch. Annette Bening plays her part as everyone's maternal figure with confidence and restraint, showing vulnerability while still managing a strong front for the others. Billy Crudup is along for the ride, but that's what his character calls for – he gets swept up in the lives of the women, and just rolls with the punches. And Lucas Jade Zumann just radiates innocence and naivety as the world spins around him. Alone, each actor brings their best to the table, but when combined, the whole is greater than the sum of the parts.
Cast and Crew
Director(s): Mike Mills
Producer(s): Anne CareyMegan EllisonYouree Henley
Screenwriter(s): Mike Mills
Story:
Cast: Annette Bening (Dorothea)Elle Fanning (Julie)Greta Gerwig (Abbie) Billy Crudup (William)Lucas Jade Zumann (Jamie)Waleed Zuaiter (Charlie)Curran Walters (Matt)Darrell Britt-Gibson (Julian)Alia Shawkat (Trish)Nathalie Love (Cindy)Cameron Gellman (Mark)
Editor(s): Leslie Jones
Cinematographer: Sean Porter
Production Designer(s):
Costume Designer: Jennifer Johnson
Casting Director(s): Mark BennettLaura Rosenthal
Music Score: Roger Neill
Music Performed By:
Country Of Origin: USA