Of the 34 DreamWorks Animation movies made in the last 20 years, here are the best of the bunch.
From Antz to Madagascar to Monsters vs. Aliens to Trolls, three DreamWorks Animation movies stand out above the rest, resulting in household-name franchises.
In 1998, DreamWorks Animation, director and producer Steven Spielberg, former Disney executive Jeffrey Katzenberg, and music executive David Geffen's animation studio, released its first feature-length computer-animated movie: Antz. With Antz, not only are the vocal talents of such legendary actors as Woody Allen, Danny Glover, Gene Hackman, and Dan Aykroyd on display, but the film ushered in competition for Pixar in the computer-animation landscape.
Twenty years later, DreamWorks has a respectable repertoire of films that uncover hidden worlds and stretch the possibilities of reality. With 34 films spanning over 10 franchises, DreamWorks is an omnipresent name in the animation industry, and a select number of its films stand out as the best and brightest.
The Best DreamWorks Animation Movies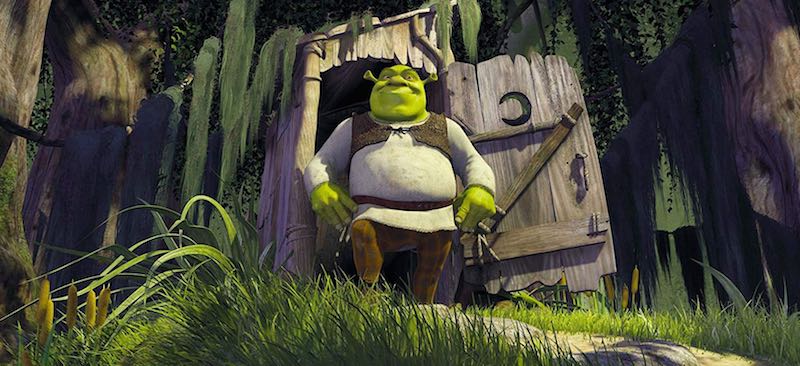 Shrek (2001) introduced audiences to a jolly, green ogre (voiced by Mike Myers), quite content with swamp life until his world is thrown upside by the arrival of homeless storybook characters and a rather annoying talking donkey (voiced by Eddie Murphy). A hero's journey narrative with a wicked spin of numerous classic fairy tales such as "Snow White and the Seven Dwarves" and "Three Blind Mice" woven throughout, Shrek is a fantasy gumbo with a spicy kick of crude humor.
Despite noteworthy vocal performances and clever dialogue, revolutionary life-like animation steals the show in Shrek. The animation techniques are a cross between hyperreality and exaggerated; Shrek doesn't repurpose the world in a 3D animated model but creates characters animated from the inside out. Their hair, skin, fat, and even eyelashes move separately rather than as a complete unit as in most Disney animated films. The environments of the swamp, woodlands, and kingdoms Shrek and Donkey encounter on their journey are equally as fascinating and stylized as the villagers and creatures that live within.
Potty-mouth humor and countless pop culture references aside, Shrek may think he's frightening and pitiful to look at, but by the end of the first scene, all you want to do is give him a hug, cozy up with a cup of worm tail tea, and tell him everything is going to be alright. He's a friend, not a foe, and provides an uncharacteristic hero who proves courage and heroics aren't made on the backs on white stallions.
Shrek's bravery shines through despite a life met with constant adversity, and he sets an example we can all follow more closely: It's not about how the world sees you; it's about how you see yourself.
Kung Fu Panda (2008) stars Jack Black as the voice of Po, an incredibly large and uncoordinated panda who sells noodles in a small Chinese village. Po dreams of becoming the greatest martial arts warrior in all of China, but his father needs him to take over the family business. Torn between appeasing his father and following his dreams, Po sneaks away from the shop to watch a special ceremony where the next Dragon Warrior will be chosen.
The most revered and talented martial artists of the Valley of Peace, the Furious Five, who also happen to be Po's personal heroes, compete for the honor. Monkey (voiced by Jackie Chan), Tigress (voiced by Angelina Jolie), Mantis (voiced by Seth Rogen), Viper (voiced by Lucy Liu), and Crane (voiced by David Cross) are the five contenders presented before Master Oogway (voiced by Randall Duk Kim).
Master Oogway chooses the Dragon Warrior, which happens to be Po instead of one of the Furious Five, enraging Master Shifu (voiced by Dustin Hoffman) who demands another selection of which Oogway refuses. Po must then undergo training with the Furious Five and learn to defeat the most dangerous creature in all of China: Tai Lung (voiced by Ian McShane).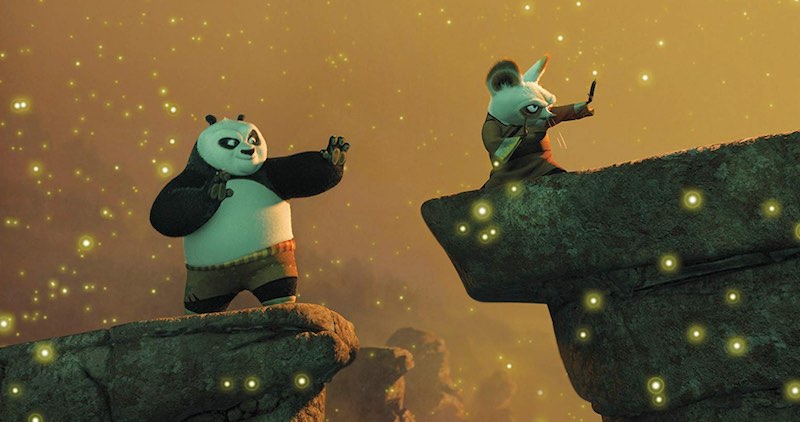 Despite a predictable plot and simple characters, the impeccable voice acting and clever world-building make Kung Fu Panda a family-friendly delight and one of the best DreamWorks Animation movies to date.
Black's ditzy yet resourceful lovability make Po relatable and hilarious while Hoffman's powerful vocals add unparalleled dimension to Shifu. The fast-paced action sequences contain all the kicks, punches, and theatrics expected in a kung fu movie and recreate epic battle scenes so viewers of all ages can enjoy.
Kung Fu Panda is cute, funny, and features a noodle-slurping panda whose personality and sheer size pop off the screen. While the film isn't a classic, the three-film franchise has been rather successful, earning over $525 million domestically in theaters, and Po the Panda has become a household name.
3. How to Train Your Dragon
Released in 2010, How to Train Your Dragon is the story of a lovable, gangly Viking boy named Hiccup Horrendous Haddock III (voiced by Jay Baruchel) who discovers a legendary breed of a dragon in the forest. Hiccup befriends the dragon and names him Toothless, an obvious nickname choice due to the dragon's lack of molars.
Toothless is both the most adorable and incredibly badass creature in the film and his attitude juxtaposed with Baruchel's Hiccup's timid yet cute nature make their friendship one of the most iconic in animation history.
In the Nordic mountainside village of Berk, the villagers fear dragons and are in constant combat. Through his friendship with Toothless, Hiccup finds dragons to be more pleasant and friendly than his people have given them credit. Hiccup and Toothless band together to convince the village dragons and humans can coexist in harmony.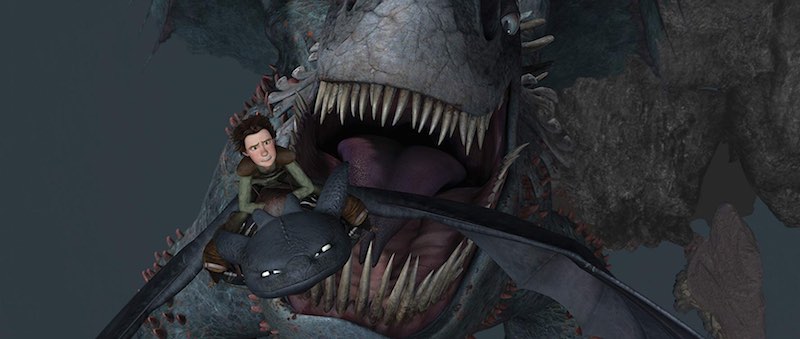 You'd assume any film with animated dragons at the forefront of the plot would have rigorous aerial battle sequences, and you'd be 100% correct. The dragons swoop and soar through the air, narrowly missing canon balls and spears. While the scenes feel like video game B-roll at times, the hearty story transforms an otherwise lackluster concept into a spectacle as emotionally satisfying as it is visually appealing.
Hiccup is molded in the classic hero's trope, but what sets him apart is he never fully overcomes the peril he faces. He is badly injured in battle and loses a leg, but he doesn't allow the shortcoming to determine his future or gage his bravery. If anything, the loss strengthens the bond between the two.
A genre-defining film of 2010, How to Train Your Dragon is a well-rounded animated feature with hilarious vocal talents, stunning 3D animation, and a beautiful blend of comedy, drama, and mystery, easily making it top of the list for the best DreamWorks Animation movies and franchises.