The fall/holiday movie season is just around the corner. From September to December a variety of new movies will be released; from the expected horror's in October to the Oscar bait that begins in November, the fall season never ceases to be a time to go to the movies. Here is a run-down of what is coming your way…
[ The scoring grid: Very excited. Excited. Hopeful. Curious. Already Forgotten. Yawn. ]
September
Apollo 18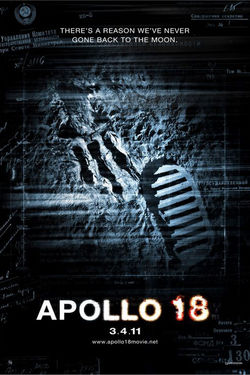 Release Date: September 2, 2011
Officially, Apollo 17, launched December 17th, 1972 was the last manned mission to the moon. But in December of 1974, two American astronauts were sent on a secret mission to the moon funded by the US Department of Defense. What you are about to see is the actual footage which the astronauts captured on that mission. While NASA denies its authenticity, others say it's the real reason we've never gone back to the moon.
Director: Gonzalo Lopez-Gallego
Screenwriter: Brian Miller
Excitement Level: Hopeful. The premise is intriguing, and the found-footage motif could work well on the Moon–and why have we never gone back to the Moon? Something to ponder.
A Good Old Fashioned Orgy
Release Date: September 2, 2011
After his family decides to sell their Hamptons estate, a man (Jason Sudeikis) and his friends celebrate the end of their summer playground with a bacchanal.
Director: Alex Gregory
Cast: Jason Sudeikis, Lindsay Sloane, Lucy Punch, Will Forte, Tyler Labine
Excitement Level: Curious. Can 30-somethings pull off the twenty-something material of hard-partying, nudity, and unabashed nonsense? We are willing to find out.
Shark Night 3D
Release Date: September 2, 2011
Synopsis: A sexy summer weekend turns into a blood-soaked nightmare for a group of college students trapped on an island surrounded by voracious underwater predators in Shark Night 3D, a terrifying thrill ride from director David Ellis (The Final Destination, Snakes On a Plane), featuring a red-hot young cast including Sara Paxton (Superhero Movie, Last House on the Left), Dustin Milligan ("90210," Slither), Chris Carmack ("The O.C."), Joel David Moore (Avatar), Chris Zylka (The Amazing Spider-Man) and Katharine McPhee (The House Bunny).
Arriving by boat at her family's Louisiana lake island cabin, Sara (Sara Paxton) and her friends quickly strip down to their swimsuits for a weekend of fun in the sun. But when star football player Malik (Sinqua Walls) stumbles from the salt-water lake with his arm torn off, theparty mood quickly evaporates. Assuming the injury was caused by a freak wake-boarding accident, the group realizes they have to get Malik to a hospital on the other side of the lake, and fast. But as they set out in a tiny speedboat, the college friends discover the lake has been stocked with hundreds of massive, flesh-eating sharks! As they face one grisly death after another, Sara and the others struggle desperately to fend off the sharks, get help and stay alivelong enough to reach the safety of dry land.
Director: David R. Ellis (The Final Destination)
Writers: Will Hayes and Jesse Studenberg
Excitement level: Very excited. FilmFracture's horror genre aficionado James Jay Edwards is eagerly awaiting the release of Shark Night 3D–this is the type of film he lives for (and those on-camera die for).
Seven Days In Utopia
Release Date: September 2, 2011
The story of Luke Chisolm (Lucas Black), a talented young golfer set on making the pro tour. When his first big shot turns out to be a very public disaster, Luke escapes the pressures of the game and finds himself unexpectedly stranded in Utopia, Texas, home to eccentric rancher Johnny Crawford (Robert Duvall). But Johnny's more than meets the eye, and his profound ways of looking at life force Luke to question not only his past choices, but his direction for the future.
Based on David L. Cook's best-selling book Golf's Sacred Journey: Seven Days at the Links of Utopia, SEVEN DAYS IN UTOPIA also stars Melissa Leo, Deborah Ann Woll, Brian Geraghty, Jerry Ferrera, Joseph Lyle Taylor, KJ Choi and Kathy Baker. The film is directed by Matthew Dean Russell from a script by Cook, Rob Levine, Russell and Sandra Thrift. The film was produced by Mark G. Mathis (Brick, Precious) and Jason M. Berman (The Dry Land).
Excitement Level: Curious. Melissa Leo and Robert Duvall..you have our attention.
Contagion
Release Date: September 9, 2011
Directed by Steven Soderbergh. Contagion follows the rapid progress of a lethal airborne virus that kills within days. As the fast-moving epidemic grows, the worldwide medical community races to find a cure and control the panic that spreads faster than the virus itself. At the same time, ordinary people struggle to survive in a society coming apart.
Cast: Marion Cotillard, Matt Damon, Laurence Fishburne, Jude Law, Gwyneth Paltrow, Kate Winslet, Bryan Cranston, Sanaa Lathan, Jennifer Ehle
Excitement Level: Excited. The movie may seem a great deal like Outbreak but that was eons ago and who does not like a good dramatic thriller about a killer virus?
Bucky Larson: Born To Be A Star
Release Date: September 9, 2011
Bucky Larson: Born to Be a Star is a new comedy starring Nick Swardson, Christina Ricci, Don Johnson, and Stephen Dorff. Bucky (Swardson) is a small town grocery bagger, going nowhere in life – until he discovers that his conservative parents were once adult film stars! Armed with the belief that he has found his destiny, Bucky packs up and heads out to LA, hoping to follow in his parents' footsteps.
Directed by : Tom Brady
Written by : Adam Sandler & Allen Covert & Nick Swardson
Cast : Nick Swardson, Christina Ricci with Don Johnson and Stephen Dorff
Excitement Level: Yawn.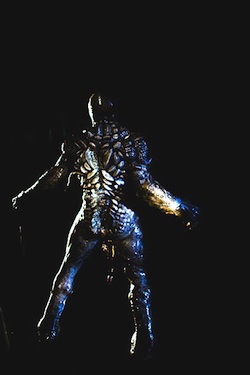 Creature
Release Date: September 9, 2011
In the back country of Louisiana, a group of friends unearth a terrible secret that unleashes a monster from the depths of the swamp.
Director: Fred Andrews
Cast: Mehcad Brooks, Serinda Swan, Dillon Casey, Lauren Schneider, Aaron Hill
Excitement Level: Excited. Could this be Swamp Thing for a new generation? Fingers crossed!
Warrior
Release Date: September 9, 2011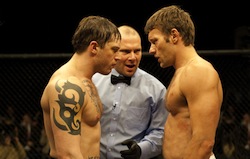 Two estranged brothers and Mixed Martial Arts fighters confront the forces that tore their family apart as they prepare to do battle in the ring in this drama from director Gavin O'Connor (Pride and Glory). Tommy Riordan (Tom Hardy) is an ex-Marine from Pittsburgh who's never quite shaken his troubled past. Upon learning that the purse in an upcoming MMA tournament is the largest in the league's history, Tommy recruits his father (Nick Nolte), a former coach and recovering alcoholic, to whip him into shape in time for the competition. Meanwhile, as Tommy steadily ascends the ranks by defeating one powerful opponent after another, his brother Brendan struggles to provide for his family with his job as a public school teacher. A former MMA fighter with a devastating punch, Brendan begins to wonder if he, too, could have a shot at winning the coveted purse. But Tommy and Brendan's biggest battle won't be fought in the ring; it will be fought in their hearts and minds.
Director: Gavin O'Connor
Cast: Joel Edgerton, Tom Hardy, Jennifer Morrison, Frank Grillo, Nick Nolte
Excitement Level: The film has been seen, and reviewed. Read the review here.
Straw Dogs
Release Date: September 16, 2011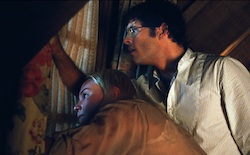 David and Amy Sumner (James Marsden and Kate Bosworth), a Hollywood screenwriter and his actress wife, return to her small hometown in the deep South to prepare the family home for sale after her father's death. Once there, tensions build in their marriage and old conflicts re-emerge with the locals, including Amy's ex-boyfriend Charlie (Alexander Skarsgård), leading to a violent confrontation.
Directed by: Rod Lurie
Screenplay by: Rod Lurie
Cast: James Marsden, Kate Bosworth, Alexander Skarsgård, Dominic Purcell, Las Alonso, Willa Holland and James Woods
Excitement Level: Hopeful. The trailer, and images, as well as the cast, give this film all the ingredients for a thrilling horror ride for the home invasion sub-genre.
Abduction
Release Date: September 23, 2011
A youth (Taylor Lautner) discovers the parents who raised him aren't his real folks, a revelation that triggers events and leaves him running for his life.
Cast: Taylor Lautner, Alfred Molina, Antonique Smith, Maria Bello, Jason Isaacs
Director: John Singleton
Excitement Level: Yawn. Two words: Taylor Lautner.
The Double
Release Date: September 23, 2011
Story kicks off with the mysterious murder of a senator bearing the marks of a Soviet assassin, who was long thought to be dead. To hunt down the killer, a retired CIA operative, who spent his career going toe-to-toe with his Soviet nemesis, is teamed with a young FBI agent.
Director: Michael Brandt
Writer: Michael Brandt
Cast: Richard Gere, Stephen Moyer, Topher Grace, Odette Yustman
Excitement Level: Hopeful. Director Michael Brandt is the screenwriter behind such films as 3:10 to Yuma, and Wanted making his directorial debut. If he can direct as well as he writes then this could end up being a great little movie (and it has Richard Gere in it too).
Weekend
Release Date: September 23, 2011
A delicate and daring drama directed by Andrew Haigh and featuring breakout performances by Tom Cullen and Chris New, WEEKEND follows Russell (Cullen) who, after randomly picking up an artist Glen (New) at a nightclub on a Friday night, unexpectedly spends most of the next 48 hours with him in bedrooms and bars, telling stories and having sex. As they spend more time together, sharing snippets of their lives, they begin to reveal the things that hold them back as much as push them forward and develop a connection that will resonate throughout their lives. WEEKEND is an affecting and naturalistic romance, a beautiful exploration of how two people can come together only briefly, yet impact each other in a profound way.
Directed, Written and Edited by Andrew Haigh
Starring Tom Cullen & Chris New
Excitement Level: It has been seen, and reviewed. Read the review here.
Killer Elite
Release Date: September 23, 2011
A retired special-ops agent (Jason Statham) must cut his way through a team of assassins to rescue his kidnapped mentor (Robert De Niro).
Director: Gary McKendry
Cast: Jason Statham, Clive Owen, Robert De Niro, Yvonne Strahovski
Excitement Level: Excited. Statham, De Niro. Enough said.
Moneyball
Release Date: September 23, 2011
Brad Pitt stars in the real-life tale of Major League Baseball general manager Billy Beane, who built up a winning team despite a decreased budget thanks to his sly use of statistical data to calculate the best — and cheapest — players for his roster. Aaron Sorkin updates Steve Zaillian's adaptation of Michael Lewis' fly-on-the-wall novel for Columbia Pictures, with Robin Wright, Jonah Hill, and Philip Seymour Hoffman co-starring. ~ Jeremy Wheeler, Rovi.
Director: Bennett Miller
Cast: Brad Pitt, Jonah Hill, Philip Seymour Hoffman
Directed by : Bennett Miller
Screenplay by : Steven Zaillian and Aaron Sorkin
Cast : Brad Pitt, Jonah Hill, Philip Seymour Hoffman
Excitement Level: Curious and Hopeful. The film is based on an interesting story based on real events; and baseball movies can be quite fun.
Dolphin Tale
Release Date: September 23, 2011
Inspired by the amazing true story of a brave dolphin and the compassionate strangers who banded together to save her life. Swimming free, a young dolphin is caught in a crab trap, severely damaging her tail. She is rescued and transported to the Clearwater Marine Hospital, where she is named Winter. But her fight for survival has just begun. Without a tail, Winter's prognosis is dire. It will take the expertise of a dedicated marine biologist, the ingenuity of a brilliant prosthetics doctor, and the unwavering devotion of a young boy to bring about a groundbreaking miracle—a miracle that might not only save Winter but could also help scores of people around the world. The real Winter, who plays herself in "Dolphin Tale," today serves as a symbol of courage, perseverance and hope to millions of people—both able and disabled—who have been touched by her remarkable story of recovery and rehabilitation.
Director: Charles Martin Smith
Cast: Harry Connick Jr., Ashley Judd, Kris Kristofferson, Nathan Gamble, Cozi Zuehlsdorff, Austin Stowell, Morgan Freeman
Excitement Level: Curious. A non-animated children's film is always nice to watch, and dolphins are a crowd-pleaser. But, the synopsis does not scream "unmissable" nor does the trailer do much convincing. Curiosity over whether it will be grand, or left swimming with the fishes is the dilemma at this point.
Machine Gun Preacher
Release Date: September 23, 2011 (NY/LA Limited)
Machine Gun Preacher is the inspirational true story of Sam Childers, a former drug-dealing criminal who undergoes an astonishing transformation and finds an unexpected calling as the savior of hundreds of kidnapped and orphaned children. Gerard Butler (300) delivers a searing performance as Childers, the impassioned founder of the Angels of East Africa rescue organization in Golden Globe-nominated director Marc Forster's (Monster's Ball, Finding Neverland) moving story of violence and redemption.
When ex-biker-gang member Sam Childers (Butler) makes the life-changing decision to go to East Africa to help repair homes destroyed by civil war, he is outraged by the unspeakable horrors faced by the region's vulnerable populace, especially the children. Ignoring the warnings of more experienced aide workers, Sam breaks ground for an orphanage where it's most needed—in the middle of territory controlled by the brutal Lord's Resistance Army (LRA), a renegade militia that forces youngsters to become soldiers before they evenreach their teens.
But for Sam, it is not enough to shelter the LRA's intended victims. Determined to save as many as possible, he leads armed missions deep into enemy territory to retrieve kidnapped children, restoring peace to their lives—and eventually his own. The explosive, real-life tale of a man who has rescued over a thousand orphans from starvation, disease and enslavement, Machine Gun Preacher also stars Michelle Monaghan (Due Date), Kathy Baker (Cold Mountain), Madeline Carroll (Mr. Popper's Penguins), Academy Award® nominated Michael Shannon (Revolutionary Road) and Souleymane Sy Savane ("Damages").
Excitement Level: Hopeful. Love the story, like the cast, we'll bite.
Red State
Release Date: September 23, 2011
Three teens become the target of a bloodthirsty fundamentalist preacher (Michael Parks) and a sheriff (Stephen Root) that the teens caught in a compromising position.
Director: Kevin Smith
Cast: Michael Parks, Melissa Leo, John Goodman.
Excitement Level: Yawn. After all the controversy, tongue-wagging, and consistent ranting it is exhausting to even think about Red State.
Dream House
Release Date: September 30, 2011
A family unknowingly moves into a home where several grisly murders were committed…only to find themselves the killer's next target. Successful publisher Will Atenton (Craig) quit a job in New York City to relocate his wife, Libby (Weisz), and two girls to a quaint New England town. But as they settle into their new life, they discover their perfect home was the murder scene of a mother and her children. And the entire city believes it was at the hands of the husband who survived. When Will investigates the tragedy, his only lead comes from Ann Paterson (Watts), a neighbor who was close to the family that died. As Will and Ann piece together the disturbing puzzle, they discover that the story of the last man to leave Will's dream house will be just as horrifying to the one who came next.
Director: Jim Sheridan
Cast: Daniel Craig, Rachel Weisz, Naomi Watts, Rachel Fox
Excitement Level: Excited. Sounds creepy!!!
Courageous
Release Date: September 30, 2011
Four men, one calling: To serve and protect. As law enforcement officers, Adam Mitchell, Nathan Hayes, and their partners are confident and focused. They willingly stand up to the worst the streets have to offer. Yet at the end of the day, they face a challenge that none of them are truly prepared to tackle: fatherhood. While they consistently give their best on the job, good enough seems to be all they can muster as dads. But they're quickly discovering that their standard is missing the mark. They know that God desires to turn the hearts of fathers to their children, but their children are beginning to drift further and further away from them. Will they be able to find a way to serve and protect those that are most dear to them? When tragedy hits home, these men are left wrestling with their hopes, their fears, their faith, and their fathering. Can a newfound urgency help these dads draw closer to God … and to their children?
Director: Alex Kendrick
Excitement Level: Yawn. Sounds like a direct-to-dvd choice.
Margaret
Release Date: September 30, 2011
After witnessing a fatal traffic accident, a New York high-school student believes she is, at least partially, responsible for the victim's death. When her attempts to make amends meet with opposition at every turn, she begins to lash out at her family, her friends and herself.
Director: Kenneth Lonergan
Cast: Anna Paquin, Matt Damon, Mark Ruffalo, Jean Reno, Matthew Broderick.
Excitement Level: Hopeful. After years on the shelf Margaret is finally being released–we look forward to seeing whether the wait was worth it or not.
Take Shelter
Release Date: September 30, 2011
An Ohio man (Michael Shannon) tries desperately to protect his family after disturbing visions convince him that disaster looms on the horizon.
Director: Jeff Nichols
Cast: Michael Shannon, Jessica Chaistain, Tova Stewart, Kathy Baker.
Excitement Level: Curious.
What's Your Number
Release Date: September 30, 2011
A woman wonders if one of her past 20 boyfriends could be her one true love.
Cast: Anna Faris, Chris Evans, Ari Graynor, Blythe Danner
Director: Mark Mylod
Excitement Level: Excited. Anna Faris is adorable, and the premise of this movie could be cause for hilarity.
Tucker & Dale vs Evil
Two scruffy pals' (Tyler Labine, Alan Tudyk) backwoods vacation takes a bloody turn when ignorant college students mistake them for a pair of murderous hillbillies.
Cast: Tyler Labine, Alan Tudyk, Katrina Bowden, Jesse Moss, Chelan Simmons
Director: Eli Craig
Excitement Level: Very Excited.
50/50
Release Date: September 30, 2011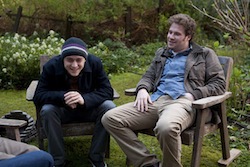 Inspired by personal experiences, 50/50 is an original story about friendship, love, survival and finding humor in unlikely places. Joseph Gordon-Levitt and Seth Rogen star as best friends whose lives are changed by a cancer diagnosis. Rogen also serves as producer, along with Evan Goldberg and Ben Karlin. Jonathan Levine directs from a script by Will Reiser.
Director: Jonathan Levin
Writer: Will Reiser
Starring: Joseph Gordon-Levitt, Seth Rogen, Anna Kendrick, Bryce Dallas Howard, Anjelica Huston.
Excitement Level: Excited. Can Cancer be funny? We are betting on yes.
October
The Ides of March
Release Date: October 7, 2011
The Ides of March takes place during the frantic last days before a heavily contested Ohio presidential primary, when an up-and-coming campaign press secretary (Ryan Gosling) finds himself involved in a political scandal that threatens to upend his candidate's shot at the presidency.
Directed by : George Clooney
Screenplay by : George Clooney & Grant Heslov and Beau Willimon
Cast : Ryan Gosling, George Clooney, Philip Seymour Hoffman, Paul Giamatti, Marisa Tomei, Jeffrey Wright and Evan Rachel Wood
Excitement Level: Very Excited. Have you read or scene the play "Farragut North"? This is an adaptation and if it is anything like the play it will be great.
Dirty Girl
Release Date: October 7, 2011
Accompanied by her closeted gay buddy (Jeremy Dozier), a promiscuous teenager (Juno Temple) sets out to find her long-absent father.
Cast: Juno Temple, Jeremy Dozier, Milla Jovovich, William H. Macy, Mary Steenburgen, Dwight Yoakam
Director: Abe Sylvia
Excitement Level: Already Forgotten. It just does not sound very original, or interesting.
Martha Marcy May Marlene
Release Date: October 7, 2011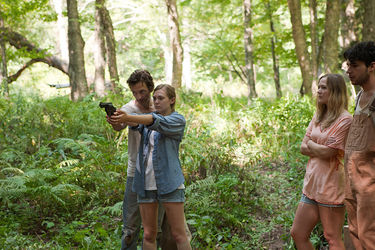 After escaping from a cult, a young woman (Elizabeth Olsen) is haunted by her experiences there and fears that its vicious leader (John Hawkes) may be trying to find her.
Cast: Elizabeth Olsen, Sarah Paulson, John Hawkes, Hugh Dancy, Christopher Abbott
Director: T. Sean Durkin
Excitement Level: Curious. Cult leader-types are always a good time at the movies.
Wanderlust
Release Date: October 7, 2011
George (Paul Rudd) and Linda (Jennifer Aniston) live overextended, overstressed lives in Manhattan. After George loses his job, he and Linda are left with little choice but to move to Atlanta and stay with his terrible brother. On the way, the couple happen upon Elysium, an idyllic counterculture community where money, careers and clothing are strictly optional. George and Linda think that they can make a fresh start in Elysium, but they may only be trading one set of problems for another.
Cast: Paul Rudd, Jennifer Aniston
Director: David Wain
Excitement Level: Hopeful.
Texas Killing Fields
Release Date: October 7, 2011
After a familiar girl goes missing, two detectives (Sam Worthington, Jeffrey Dean Morgan) race against time before a serial killer claims her as his next victim.
Director: Ami Canaan Mann
Cast: Sam Worthington
Excitement Level: Curious. Jeffrey Dean Morgan can peak anyone's curiosity.
Real Steel
Release Date: October 7, 2011
A gritty, white-knuckle, action ride set in the near-future where the sport of boxing has gone high-tech, "Real Steel" stars Hugh Jackman as Charlie Kenton, a washed-up fighter who lost his chance at a title when 2000-pound, 8-foot-tall steel robots took over the ring. Now nothing but a small-time promoter, Charlie earns just enough money piecing together low-end bots from scrap metal to get from one underground boxing venue to the next. When Charlie hits rock bottom, he reluctantly teams up with his estranged son Max (Dakota Goyo) to build and train a championship contender. As the stakes in the brutal, no-holds-barred arena are raised, Charlie and Max, against all odds, get one last shot at a comeback.
Director: Shawn Levy
Screenplay by: John Gatins
Cast: Hugh Jackman, Dakota Goyo, Evangeline Lilly, Anthony Mackie, Kevin Durand
Excitement Level: Excited. Robots and boxing. Yes, please.
The Big Year
Release Date: October 14, 2011
Three avid bird watchers compete to spot the rarest birds in North America at a prestigious annual event.
Director: David Frankel
Cast: Owen Wilson, Jim Parsons, Jack Black, Rashida Jones, Steve Martin, Joel McHale.
Excitement Level: Hopeful.
The Skin I Live In
Release Date: October 14, 2011
Ever since his wife was burned in a car crash, Dr. Robert Ledgard, an eminent plastic surgeon, has been interested in creating a new skin with which he could have saved her. After twelve years, he manages to cultivate a skin that is a real shield against every assault.
In addition to years of study and experimentation, Robert needed a further three things: no scruples, an accomplice and a human guinea pig. Scruples were never a problem. Marilia, the woman who looked after him from the day he was born, is his most faithful accomplice. And as for the human guinea pig.
Director: Pedro Almodóvar
Cast: Antonio Banderas, Elena Anaya, Marisa Paredes, Jan Cornet
Excitement Level: Very Excited. Pedro Almodóvar!!!!
The Thing (2011)
Release Date: October 14, 2011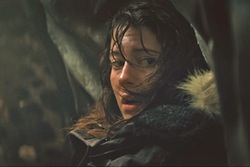 Paranoia spreads like an epidemic among a group of researchers as they're infected, one by one, by a mystery from another planet. Paleontologist Kate Lloyd (Mary Elizabeth Winstead) has traveled to the desolate region for the expedition of her lifetime. Joining a Norwegian scientific team that has stumbled across an extraterrestrial ship buried in the ice, she discovers an organism that seems to have died in the crash eons ago. But it is about to wake up.
When a simple experiment frees the alien from its frozen prison, Kate must join the crew's pilot, Carter (Joel Edgerton), to keep it from killing them off one at a time. And in this vast, intense land, a parasite that can mimic anything it touches will pit human against human as it tries to survive and flourish.
Cast: Mary Elizabeth Winstead, Joel Edgerton, Ulrich Thomsen
Director: Matthijs Van Heijningen Jr.
Excitement Level: Very Excited. It better be good, or else all of us who love the original are going to be really pissed.
The Three Musketeers (2011)
Release Date: October 14, 2011
The hot-headed young D'Artagnan along with three former legendary but now down on their luck Musketeers must unite and defeat a beautiful double agent and her villainous employer from seizing the French throne and engulfing Europe in war.
Cast: Logan Lerman, Ray Stevenson, Luke Evans, Matthew MacFadyen, Christoph Waltz, Mads Mikkelsen, Milla Jovovich, Orlando Bloom
Director: Paul W.S. Anderson
Excitement Level: Already Forgotten. How many times can this movie be made? Really?!
Footloose
Release Date: October 14, 2011
Writer/Director Craig Brewer ("Hustle & Flow," "Black Snake Moan") delivers a new take of the beloved 1984 classic film, "Footloose." Ren MacCormack (played by newcomer Kenny Wormald) is transplanted from Boston to the small southern town of Bomont where he experiences a heavy dose of culture shock. A few years prior, the community was rocked by a tragic accident that killed five teenagers after a night out and Bomont's local councilmen and the beloved Reverend Shaw Moore (Dennis Quaid) responded by implementing ordinances that prohibit loud music and dancing. Not one to bow to the status quo, Ren challenges the ban, revitalizing the town and falling in love with the minister's troubled daughter Ariel (Julianne Hough) in the process.
Director: Craig Brewer
Screenplay: Dean Pitchford and Craig Brewer
Cast: Kenny Wormald, Julianne Hough, Andie MacDowell and Dennis Quaid
Excitement Level: Yawn. Watch the original.
Paranormal Activity 3
Release Date: October 21, 2011
Ghosts, on video.
Excitement Level: Already Forgotten.
Father of Invention
Release Date: October 21, 2011
Robert Axle, an eccentric inventor turned ego maniacal infomercial guru, loses it all when one of his inventions maims thousands of customers. After 8 years in maximum security prison, Axle is ready to redeem his name and rebuild his billion dollar empire. But first he must convince his estranged 22 year old daughter to let him live with her and her quirky, over protective roommates.
Director: Trent Cooper
Cast: Kevin Spacey, Heather Graham, Camilla Belle, Virginia Madsen, Johnny Knoxville
Excitement Level: Curious. The curiosity comes from knowing absolutely nothing about this film.
Safe
Release Date: October 28, 2011
In the movie from writer-director Boaz Yakin, Statham portrays a former elite operative who must protect an adolescent girl (played by Catherine Chan) from the bad guys. The cast also includes Chris Sarandon, Robert John Burke, Reggie Lee, Danny Hoch and James Hong.
Excitement Level: Already Forgotten. Jason Statham may be great to watch in action films but this movie sounds incredibly generic.
In Time
Release Date: October 28, 2011
Accused of murder, a man (Justin Timberlake) must figure out how to bring down a system where time is money, enabling the wealthy to live forever while the poor beg for each minute of life.
Cast: Justin Timberlake, Amanda Seyfried, Olivia Wilde, Cillian Murphy, Vincent Kartheiser
Director: Andrew Niccol
Excitement Level: Hopeful. We "heart" science fiction.
The Rum Diary
Release Date: October 28, 2011
"The Rum Diary" tells the increasingly unhinged story of itinerant journalist Paul Kemp (Depp). Tired of the noise and madness of New York and the crushing conventions of late Eisenhower-era America, Kemp travels to the pristine island of Puerto Rico to write for a local San Juan newspaper run by the downtrodden editor Lotterman (Jenkins). Adopting the rum-soaked lifestyle of the late '50s version of Hemingway's "The Lost Generation," Paul soon becomes entangled with a very attractive American woman, Chenault (Heard) and her fiancée Sanderson (Eckhart), a businessman involved in shady property development deals. It is within this world that Kemp ultimately discovers his true voice as a writer and integrity as a man.
Cast: Johnny Depp, Aaron Eckhart, Amber Heard, Richard Jenkins, Giovanni Ribisi, Michael Rispoli
Director: Bruce Robinson
Excitement Level: Excited. We would watch Johnny Depp make a sandwich for 2 hours, so we'll happily watch him play a journalist.
Johnny English Reborn
Release Date: October 28, 2011
Rowan Atkinson returns to the role of the improbable secret agent who doesn't know fear or danger in the comedy spy-thriller Johnny English Reborn. In his latest adventure, the most unlikely intelligence officer in Her Majesty's Secret Service must stop a group of international assassins before they eliminate a world leader and cause global chaos. In the years since MI-7's top spy vanished off the grid, he has been honing his unique skills in a remote region of Asia. But when his agency superiors learn of an attempt against the Chinese premier's life, they must hunt down the highly unorthodox agent. Now that the world needs him once again, Johnny English is back in action. With one shot at redemption, he must employ the latest in hi-tech gadgets to unravel a web of conspiracy that runs throughout the KGB, CIA and even MI-7. With mere days until a heads of state conference, one man must use every trick in his playbook to protect us all. For Johnny English, disaster may be an option, but failure never is.
Director: Oliver Parker
Cast: Rowan Atkinson, Gillian Anderson, Dominic West, Rosamund Pike
Excitement Level: Yawn.
Sleeping Beauty
Release Date: October 28, 2011
A haunting portrait of Lucy, a young university student drawn into a mysterious hidden world of unspoken desires.
Director: Julia Leigh
Cast: Emily Browning, Rachael Blake, Ewen Leslie
Excitement Level: Curious. Lots of talk about this one since Sundance. Only seeing it will draw a conclusion.
Like Crazy
Release Date: October 28, 2011
A love story is both a physical and emotional tale, one that can be deeply personal and heartbreaking for an audience to experience. Director Drake Doremus' film Like Crazy beautifully illustrates how your first real love is as thrilling and blissful as it is devastating. When a British college student (Felicity Jones) falls for her American classmate (Anton Yelchin) they embark on a passionate and life-changing journey only to be separated when she violates the terms of her visa. Like Crazy explores how a couple faces the real challenges of being together and of being apart. Winner of the Grand Jury Prize for Best Picture at the 2011 Sundance Film Festival and of the Special Jury Prize for Best Actress for Felicity Jones, Like Crazy depicts both the hopefulness and the heartbreak of love.
Written by Drake Doremus & Ben York Jones
Directed by Drake Doremus
Cast: Anton Yelchin, Felicity Jones, Jennifer Lawrence, Charlie Bewley, Alex Kingston, Oliver Muirhead, Chris Messina, Finola Hughes, Ben York Jones, & Jamie Thomas King.
Excitement Level: Yawn. Romance is good, this looks painful.
Anonymous
Release Date: October 28, 2011
Set in the political snake-pit of Elizabethan England, Anonymous speculates on an issue that has for centuries intrigued academics and brilliant minds such as Mark Twain, Charles Dickens, and Sigmund Freud, namely: who actually created the body of work credited to William Shakespeare? Experts have debated, books have been written, and scholars have devoted their lives to protecting or debunking theories surrounding the authorship of the most renowned works in English literature. Anonymous poses one possible answer, focusing on a time when scandalous political intrigue, illicit romances in the Royal Court, and the schemes of greedy nobles lusting for the power of the throne were brought to light in the most unlikely of places: the London stage.
Directed by : Roland Emmerich
Written by : John Orloff
Cast : Rhys Ifans, Vanessa Redgrave, Joely Richardson, David Thewlis, Xavier Samuel, Sebastian Armesto, Rafe Spall, Edward Hogg, Jamie Campbell Bower and Derek Jacobi
Excitement Level: Very Excited. Roland Emmerich loves to destroy the world in an end of days fashion. This time he is taking on Shakespeare–we have to see this to believe it.
November
Puss In Boots
Release Date: November 4, 2011
Long before he even met Shrek, the notorious fighter, lover and outlaw Puss in Boots becomes a hero when he sets off on an adventure with the tough and street smart Kitty Softpaws and the mastermind Humpty Dumpty to save his town. This is the true story of The Cat, The Myth, The Legend…The Boots.
Directed by Chris Miller
Cast: Antonio Banderas, Salma Hayek, Zach Galifianakis, Billy Bob Thornton, Amy Sedaris
Excitement Level: Already Forgotten. Character spin-offs are common, some should remain supporting characters.
Tower Heist
Release Date: November 4, 2011
Queens native Josh Kovacs (Ben Stiller) has managed one of the most luxurious and well-secured residences in New York City for more than a decade. Under his watchful eye, nothing goes undetected. In the swankiest unit atop Josh's building, Wall Street titan Arthur Shaw (Alan Alda) is under house arrest after being caught stealing two billion from his investors. The hardest hit among those he defrauded? The tower staffers whose pensions he was entrusted to manage. With only days before Arthur gets away with the perfect crime, Josh's crew turns to petty crook Slide (Eddie Murphy) to plan the nearly impossible…to steal what they are sure is hidden in Arthur's guarded condo. Though amateurs, these rookie thieves know the building better than anyone. Turns out they've been casing the place for years, they just didn't know it.
Cast: Ben Stiller, Eddie Murphy, Casey Affleck, Alan Alda, Matthew Broderick, Téa Leoni, Michael Peña, Gabourey Sidibe
Director: Brett Ratner
Excitement Level: Excited. Eddie Murphy in an R rated comedy again. Rejoice!
A Very Harold & Kumar 3D Christmas
Release Date: November 4, 2011
The new "Harold & Kumar" comedy picks up six years after the duo's last adventure. After years of growing apart, Harold Lee (John Cho) and Kumar Patel (Kal Penn) have replaced each other with new friends and are preparing for their respective Yuletide celebrations. But when a mysterious package mistakenly arrives at Kumar's door on Christmas Eve, his attempt to redirect it to Harold's house ends with the "high grade" contents—and Harold's father-in-law's prize Christmas tree— going up in smoke. With his in-laws out of the house for the day, Harold decides to cover his tracks, rather than come clean. Reluctantly embarking on another ill-advised journey with Kumar through New York City, their search for the perfect replacement tree almost blows Christmas Eve sky high.
Cast: John Cho, Kal Penn, Paula Garcés, Danneel Harris, Tom Lennon, Danny Trejo, Elias Koteas, Eddie Kaye Thomas, David Krumholtz, Patton Oswalt, Neil Patrick Harris
Excitement Level: Very Excited. Harold and Kumar, plus their favorite past time in 3D–maybe we will finally get some good laughs out of ol' 3D; AND it is Harold and Kumar–just the thought of them on-screen again makes us giggle.
My Week With Marilyn
Release Date: November 4, 2011
Colin Clark, an employee of Sir Laurence Olivier's, documents the tense interaction between Olivier and Marilyn Monroe during production of The Prince and the Showgirl.
Director: Simon Curtis
Cast: Michelle Williams, Emma Watson, Dominic Cooper, Julia Ormand, Kenneth Branagh, Judi Dench
Excitement Level: Excited.
J. Edgar
Release Date: November 9, 2011 (limited) November 11, 2011 (wide)
Directed by Clint Eastwood, "J. Edgar" explores the public and private life of one of the most powerful, controversial and enigmatic figures of the 20th century. As the face of law enforcement in America for almost fifty years, J. Edgar Hoover (DiCaprio) was feared and admired, reviled and revered. But behind closed doors, he held secrets that would have destroyed his image, his career and his life.
Cast: Leonardo DiCaprio, Naomi Watts, Judi Dench, Armie Hammer, Josh Lucas, Ken Howard
Excitement Level: Excited. Oscar bait, if there ever was Oscar bait is all tied up in J. Edgar. A must see, even if one does not care for biopics of this nature. Tough, everyone has to see it regardless.
Melancholia
Release Date: November 11, 2011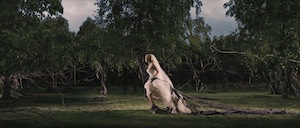 As a planet hurtles toward a collision course with Earth, two sisters (Kirsten Dunst, Charlotte Gainsbourg) cope with the approaching doomsday in different ways.
Director: Lars von Trier
Cast: Kirsten Dunst, Charlotte Gainsbourg, Kiefer Sutherland, Charlotte Rampling, John Hurt
Excitement Level: Very Excited. After the baby out the window scene in Antichrist, anything Lars von Trier follows that up with deserves to be seen.
Jack and Jill
Release Date: November 11, 2011
Jack and Jill is a comedy focusing on Jack Sadelstein (Adam Sandler), a successful advertising executive in Los Angeles with a beautiful wife and kids, who dreads one event each year: the Thanksgiving visit of his identical twin sister Jill (also Adam Sandler). Jill's neediness and passive-aggressiveness is maddening to Jack, turning his normally tranquil life upside down. Katie Holmes plays Erin, Jack's wife.
Directed by: Dennis Dugan
Screenplay by: Steve Koren & Adam Sandler and Robert Smigel
Cast: Adam Sandler as Jack, Adam Sandler as Jill, Katie Holmes as Erin and Al Pacino as himself

Excitement Level: Already Forgotten.
Immortals
Release Date: November 11, 2011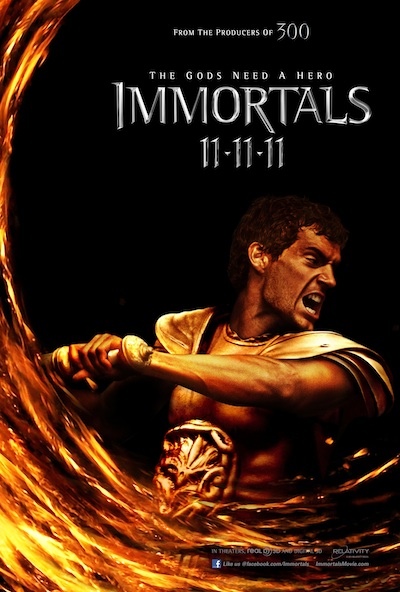 Visionary director Tarsem Singh (The Cell, The Fall) transports us in this epic tale of treachery, vengeance and destiny in Immortals, a stylish and visually spectacular 3D action adventure. As a power-hungry king razes ancient Greece in search of a legendary weapon, a heroic young villager rises up against him in a thrilling quest as timeless as it is powerful.
The brutal and bloodthirsty King Hyperion (Mickey Rourke) and his murderous Heraklion army rampage across Greece in search of the long lost Bow of Epirus. With the invincible Bow, the king will be able to overthrow the Gods of Olympus and become the undisputed master of his world. With ruthless efficiency, Hyperion and his legions destroy everything in their wake, and it seems nothing will stop the evil king's mission.
As village after village isobliterated, a stonemason named Theseus (Henry Cavill) vows to avenge his mother, who was killed in one of Hyperion's brutal raids. When Theseus meets the Sybelline Oracle, Phaedra (Freida Pinto), her disturbing visions of the young man's future convince her that he is the key to stopping the destruction. With her help, Theseus assembles a small band of followers and embraces his destiny in a final, desperate battle for the future of humanity.Immortals is produced by Gianni Nunnari (300), Mark Canton (300) and Ryan Kavanaugh (The Fighter).
Excitement Level: Curious. While we are always happy to see a greek or roman mythology film put to life on screen, the use of 3D, as well as the 300 style of the film may prove troublesome. Let's hope the filmmakers fully commit to the otherworldly visuals and utilize the 3D depth capabilities to the fullest with the effects. As well as providing a good story that does not fall towards the way of campiness or made-for-tv movie quality.
Tinker, Tailor, Soldier, Spy

Release Date: November 18, 2011
During the Cold War, a veteran agent must sniff out a Soviet spy within the ranks of MI6.
Cast: Gary Oldman, Colin Firth, Tom Hardy, Mark Strong, Ciarán Hinds
Director: Tomas Alfredson
Excitement Level: Excited. Looks dark; and it stars Gary Oldman.
The Twilight Saga: Breaking Dawn, Part One

Release Date: November 18, 2011

Bella and Edward prepare for their wedding.

Cast: Kristen Stewart, Robert Pattinson, Taylor Lautner, Ashley Greene, Kellan Lutz, Nikki Reed
Director: Bill Condon

Excitement Level: Excited. Merely because this is the 2nd to last Twilight movie we ever have to watch.
Happy Feet 2
Release Date: November 18, 2011
The sequel to "Happy Feet," the Academy Award®-winning animated smash hit, "Happy Feet Two" returns audiences to the magnificent landscape of Antarctica in superb 3D. Mumble, The Master of Tap, has a problem because his tiny son, Erik, is choreo-phobic. Reluctant to dance, Erik runs away and encounters The Mighty Sven—a penguin who can fly! Mumble has no hope of competing with this charismatic new role model. But things get worse when the world is shaken by powerful forces. Erik learns of his father's "guts and grit" as Mumble brings together the penguin nations and all manner of fabulous creatures—from tiny Krill to giant Elephant Seals—to put things right.
Cast: Elijah Wood, Robin Williams, Hank Azaria, Alecia Moore (P!nk), Brad Pitt, Matt Damon, Sofia Vergara, Common, Hugo Weaving, Magda Szubanski, Anthony LaPaglia, Richard Carter, Benjamin "Lil P-Nut" Flores, Jr.
Excitement Level: Excited. The penguins were awfully cute and a great deal of fun in the first Happy Feet. The kiddies are excited to re-visit the pole, as are we.
The Descendants
Release Date: November 23, 2011
From Alexander Payne, the creator of the Oscar-winning SIDEWAYS, set in Hawaii, THE DESCENDANTS is a sometimes humorous, sometimes tragic journey for Matt King (George Clooney) an indifferent husband and father of two girls, who is forced to re-examine his past and embrace his future when his wife suffers a boating accident off of Waikiki. The event leads to a rapprochement with his young daughters while Matt wrestles with a decision to sell the family's land handed down from Hawaiian royalty and missionaries.
Cast: George Clooney, Shailene Woodley, Beau Bridges, Judy Greer, Amara Miller
Director: Alexander Payne
Excitement Level: Hopeful. Good dramas, with a dose of comedy, are hard to come by.
Piranha 3DD
Release Date: November 23, 2011
Vicious fish sink their razor-sharp teeth into patrons at a popular water park.
Cast: Danielle Panabaker, Matthew Bush, Chris Zylka, David Koechner, Meagan Tandy, Christopher Lloyd, Ving Rhames
Director: John Gulager
Excitement Level: Hopeful. Bloody good fun? Could be.
The Artist
Release Date: November 23, 2011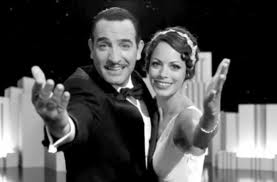 Hollywood, 1927: As silent movie star George Valentin wonders if the arrival of talking pictures will cause him to fade into oblivion, he sparks with Peppy Miller, a young dancer set for a big break.
Director: Michel Hazanavicius
Cast: Malcolm McDowell, John Goodman, Missi Pyle, James Cromwell, Penelope Ann Miller
Excitement Level: Very Excited. A silent movie made in the 21st century is a treat we never thought we'd get again.
The Muppets
Release Date: November 23, 2011
On vacation in Los Angeles, Walter, the world's biggest Muppet fan, and his friends Gary (Jason Segel) and Mary (Amy Adams) from Smalltown, USA, discover the nefarious plan of oilman Tex Richman (Chris Cooper) to raze the Muppet Theater and drill for the oil recently discovered beneath the Muppets' former stomping grounds. To stage The Greatest Muppet Telethon Ever and raise the $10 million needed to save the theater, Walter, Mary and Gary help Kermit reunite the Muppets, who have all gone their separate ways: Fozzie now performs with a Reno casino tribute band called the Moopets, Miss Piggy is a plus-size fashion editor at Vogue Paris, Animal is in a Santa Barbara clinic for anger management, and Gonzo is a high-powered plumbing magnate.
Director: James Bobin
Writers: Jason Segel, Nicholas Stoller (credits not final)
Cast: Kermit the Frog, Miss Piggy, Fozzie Bear, Gonzo, Animal, Jason Segel, Amy Adams, Chris Cooper and Walter
Excitement Level: Very Excited. It's The Muppets, need we say more?
Hugo
Release Date: November 23, 2011
Synopsis unavailable.
Director: Martin Scorsese
Cast: Asa Butterfield, Chloe Moretz and Christopher Lee
Excitement Level: Yawn.
Arthur Christmas (in 3D)
Release Date: November 23, 2011
The 3D, CG-animated family comedy Arthur Christmas, an Aardman production for Sony Pictures Animation, at last reveals the incredible, never-before seen answer to every child's question: 'So how does Santa deliver all those presents in one night?' The answer: Santa's exhilarating, ultra-high-tech operation hidden beneath the North Pole. But at the heart of the film is a story with the ingredients of a Christmas classic – a family in a state of comic dysfunction and an unlikely hero, Arthur, with an urgent mission that must be completed before Christmas morning dawns.
Directed by : Sarah Smith
Written by : Peter Baynham & Sarah Smith
Cast : James McAvoy, Hugh Laurie, Jim Broadbent, Bill Nighy, Imelda Staunton, Ashley Jensen
Excitement Level: Yawn.
December
New Year's Eve
Release Date: December 9, 2011
"New Year's Eve" celebrates love, hope, forgiveness, second chances and fresh starts, in the intertwining stories told amidst the pulse and promise of New York City on the most dazzling night of the year.
Cast: Halle Berry, Jessica Biel, Jon Bon Jovi, Abigail Breslin, Chris "Ludacris" Bridges,
Robert De Niro, Josh Duhamel, Zac Efron, Hector Elizondo, Katherine Heigl,
Ashton Kutcher, Seth Meyers, Lea Michele, Sarah Jessica Parker, Michelle Pfeiffer,
Til Schweiger, Hilary Swank, Sofia Vergara
Excitement Level: Yawn. Just another rom-com to satiate the season. Let's hope for a better trailer in the coming months to build up some excitement, or interest at least.
Alvin and the Chipmunks: Chipwrecked

Release Date: December 16, 2011

The chipmunks are marooned on a not-so-deserted island.

Director: Mike Mitchell

Excitement Level: Already Forgotten.
The Iron Lady
Release Date: December 16, 2011
Margaret Thatcher (Meryl Streep) breaks through class and gender barriers to become the United Kingdom's first female prime minister.
Cast: Meryl Streep, Jim Broadbent
Director: Phyllida Lloyd
Excitement Level: Curious. Whether or not Thatcher's story is interesting is beside the point. We watch to see Meryl Streep earn her next Oscar nomination.
Mission: Impossible – Ghost Protocol
Release Date: December 16, 2011
This is not just another mission.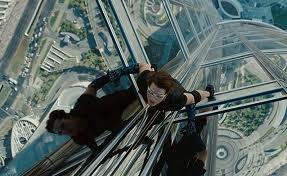 The IMF is shut down when it's implicated in a global terrorist bombing plot. Ghost Protocol is initiated and Ethan Hunt and his rogue new team must go undercover to clear their organization's name. No help, no contact, off the grid. You have never seen a mission grittier and more intense than this.
Written by Josh Appelbaum & Andre Nemec
Directed by Brad Bird
Cast: Tom Cruise, Jeremy Renner, Simon Pegg, Paula Patton, Josh Holloway, Michael Nyqvist, Vladimir Mashkov, Lea Seydoux, Anil Kapoor
Excitement Level: Excited. The Mission Impossible movies have always been a good time, and with some new blood this time around–Jeremy Renner specifically–this franchise may make a good comeback.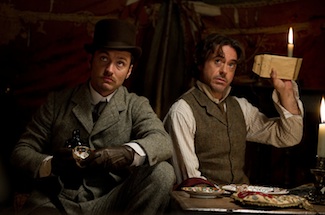 Sherlock Holmes: A Game Of Shadows
Release Date: December 16, 2011
Sherlock Holmes (Robert Downey Jr.) has always been the smartest man in the room…until now. There is a new criminal mastermind at large—Professor Moriarty (Jared Harris)—and not only is he Holmes' intellectual equal, but his capacity for evil, coupled with a complete lack of conscience, may actually give him an advantage over the renowned detective. When the Crown Prince of Austria is found dead, the evidence, as construed by Inspector Lestrade (Eddie Marsan), points to suicide. But Sherlock Holmes deduces that the prince has been the victim of murder—a murder that is only one piece of a larger and much more portentous puzzle, designed by Professor Moriarty. The cunning Moriarty is always one step ahead of Holmes as he spins a web of death and destruction—all part of a greater plan that, if he succeeds, will change the course of history.
Cast: Robert Downey Jr., Jude Law, Noomi Rapace, Jared Harris, Eddie Marsan, Stephen Fry
Excitement Level: Already Forgotten–although our writer Kristen Sales would beg to differ. Some of us are still haunted by the extremely poor production design of the first film (those sets were horrendous!) and the mish-mash of confusion that was the script. We always look on the positive side though with every movie so lets bet that they made some improvements with the sequel.
The Girl With The Dragon Tatoo
Release Date: December 21, 2011
The Girl with the Dragon Tattoo is the first film in Columbia Pictures' three-picture adaptation of Stieg Larsson's literary blockbuster The Millennium Trilogy. Directed by David Fincher and starring Daniel Craig and Rooney Mara, the film is based on the first novel in the trilogy, which altogether have sold 50 million copies in 46 countries and become a worldwide phenomenon. The screenplay is by Steven Zaillian.
Directed by: David Fincher
Screenplay by: Steven Zaillian
Cast: Daniel Craig, Rooney Mara, Christopher Plummer, Stellan Skarsgård, Steven Berkoff, Robin Wright, Yorick Van Wageningen, Joely Richardson
Excitement Level: Very Excited. The Swedish adaptations were amazing. With David Fincher behind the US adaptation of the novel this could turn out to be absolutely outstanding.
The Adventures of Tintin
Release Date: December 23, 2011
Paramount Pictures and Columbia Pictures Present "The Adventures of Tintin" directed by Steven Spielberg from a screenplay by Steven Moffat and Edgar Wright & Joe Cornish. Starring Jamie Bell ("Billy Elliot," "Defiance") as Tintin, the young reporter whose relentless pursuit of a good story thrusts him into a world of high adventure, and Daniel Craig ("Quantum of Solace," "Defiance") as the nefarious Red Rackham.
Based on the series of books The Adventures of Tintin by Hergé, the film is produced by Steven Spielberg, Peter Jackson and Kathleen Kennedy.
Based on The Adventures of Tintin by Hergé
Screenplay by Steven Moffat and Edgar Wright & Joe Cornish
Directed by Steven Spielberg
Excitement Level: Already Forgotten.
In The Land of Blood and Honey
Release Date: December 23, 2011
Synopsis: Coming soon…
Excitement Level: Curious.
We Bought A Zoo
Release Date: December 23, 2011
Synopsis: Coming soon…
Excitement Level: Excited. Cameron Crowe returns to the Director's chair of a narrative feature. One thing is or sure, the film will have a remarkable soundtrack.
The Darkest Hour
Release Date: December 23, 2011
The DARKEST HOUR is the story of five young people who find themselves stranded in Moscow, fighting to survive in the wake of a devastating alien attack. The 3D thriller highlights the classic beauty of Moscow alongside mind-blowing special effects.
Directed by CHRIS GORAK
Screenplay by JOHN SPAIHTS, LESLIE BOHEM, and M.T. AHERN
Starring EMILE HIRSCH, MAX MINGHELLA, OLIVIA THIRLBY, RACHAEL TAYLOR
Excitement Level: Hopeful.
Extremely Loud & Incredibly Close
Release Date: December 25, 2011 (limited) January 20, 2011 (wide)
Oskar (Thomas Horn) is convinced that his father (Tom Hanks), who died in the 9/11 attacks on the World Trade Center, has left a final message for him hidden somewhere in the city. Feeling disconnected from his grieving mother (Sandra Bullock) and driven by a relentlessly active mind that refuses to believe in things that can't be observed, Oskar begins searching New York City for the lock that fits a mysterious key he found in his father's closet. His journey through the five boroughs takes him beyond his own loss to a greater understanding of the observable world around him
Cast: Tom Hanks, Sandra Bullock, Thomas Horn, James Gandolfini, Zoe Caldwell,
Viola Davis, Jeffrey Wright, Max von Sydow
Excitement Level: Curious. The curiosity is simply because we know nothing about this movie but the more times I read the synopsis my curiosity level grows.
War Horse
Release Date: December 28, 2011
An epic adventure for audiences of all ages. Set against a sweeping canvas of rural England and Europe during the First World War, "War Horse" begins with the remarkable friendship between a horse named Joey and a young man called Albert, who tames and trains him. When they are forcefully parted, the film follows the extraordinary journey of the horse as he moves through the war, changing and inspiring the lives of all those he meets—British cavalry, German soldiers, and a French farmer and his granddaughter—before the story reaches its emotional climax in the heart of No Man's Land.
Cast: Jeremy Irvine, Emily Watson, David Thewlis, Peter Mullan, Niels Arestrup
Director: Steven Spielberg
Excitement Level: No comment.
Carnage
Release Date: TBD December, 2011
Synopsis: Coming soon…
Excitement Level: Very Excited. After being ignored for his work with "The Ghost Writer" last year, Roman Polanski returns.
**Release Date, Credits and any other information subject to change. All images hold respective copyrights and are used by permission. Titles will be updated should information change or become available. Any corrections, updates, or comments should be sent to editor @ filmfracture.com .