Synopsis: As a math savant uncooks the books for a new client, the Treasury Department closes in on his activities and the body count starts to rise.
Release Date: October 14, 2016     MPAA Rating: PG-13
Genre(s): Crime, Drama
Film Review

Since winning several Oscars (among other accolades) for his work on Argo, Ben Affleck has seemingly put himself in a position of power. He can choose his projects with little recourse, and in turn, keep himself on the path to success. Considering that, though, it's a bit odd that Affleck would choose The Accountant as one of his rare acting roles. Not that The Accountant is by any means a bad movie – it's actually an entertaining drama with some really well done action – but the film is not nearly as sharp or as well thought out as a film like Argo, or even Gone Girl. The film has a strong foundation but it relies on too many twists for it to not seem a little hokey. And its secondary characters all pale in comparison to Christian Wolff (Affleck).
For example, Christian Wolff is an accountant with functioning autism that also helps "uncook" the books for some dangerous criminals. He's also a highly accomplished marksman, he's extremely adept in hand-to-hand combat, and he's a savant when it comes to mathematics. Affleck's character is so overstuffed when it comes to layers that his fellow actors' roles feel extremely undercooked. Anna Kendrick's Dana Cummings is defined purely as a vessel through which Christian tells the audience more about himself, or begins to show emotion. Her only purpose is that her being in danger spurs Christian to action, and in turn gives the audience more shootouts and fistfights to enjoy.
Luckily the shootouts in The Accountant are some of the best in recent memory, calling to mind the likes of John Wick or The Raid: Redemption in terms of their visceral nature and choreography. The film does well to illustrate the Wolff's abilities are far above those of a normal thug, and it makes for action sequences that highlight his skills. Yes, that may take away some of the drama, but it makes for shootouts that feel unique.
The Accountant even has an intriguing drama packed around those action sequences, wherein Christian tries to figure out how a clearly corrupt robotics company is siphoning off money. It's not the most original of stories, and the main reveal that comes of it is telegraphed from miles away, but it's entertaining enough. There are also a few side plots working in tandem with the main accounting plot that are resolved in some interesting ways. Not all of them are what would be considered smart or clever, but there are some twists for those looking for that type of thing.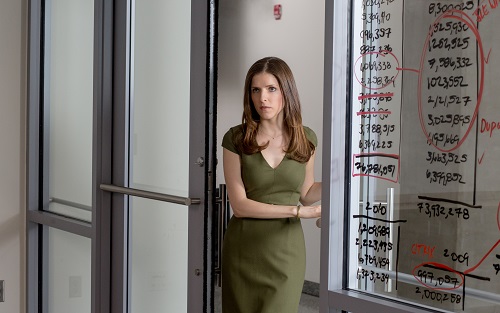 But with both an A plot, a B plot, and a C plot, The Accountant starts to overstay its welcome well before its 2-hour+ plot has concluded.
It may be bloated and lacking dynamic characters, but The Accountant is a far more engaging action drama than most of the blockbusters out there currently. Affleck is endlessly fascinating as Christian Wolff, and he kicks plenty of ass along the way too. Had it been a little leaner and more refined, The Accountant might have been a rare breed, but as it stands, it's very entertaining.

The Accountant's main struggle is that the screenwriter, Bill Dubuque, either didn't want to or wasn't interested in trimming the fat. There are several plot lines in The Accountant that may seem essential, but serving those story lines also conflates the proceedings. There's a genuine momentum to the film as Christian Wolff starts to get closer and closer to the truth, but then the film detours off into a pointless tangent meant only to explain why some secondary characters are even in the film. That B plot isn't necessarily bad, but it's also not an integral piece of the story. It's as if Dubuque wanted to give the audience every side of the coin when only Wolff's perspective is necessary. With so many plates spinning at the same time, there are bound to be some that don't get the full attention, and The Accountant has a few too many of said plates.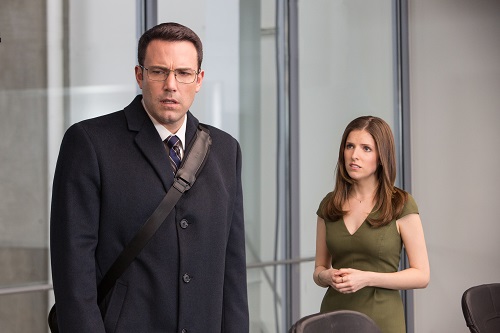 In fact, some may argue that the writing in The Accountant is its weakest quality, and they wouldn't be wrong. The acting is what brings the characters to life and actually makes them somewhat compelling, and the action pushes the story forward more than the plot does. The Accountant could have benefited from some additional editing, and at least one side plot being removed completely.
Cast and Crew
Director(s): Gavin O'Connor
Producer(s): Lynette HowellMark Williams
Screenwriter(s): Bill Dubuque
Story: 
Cast: Anna Kendrick (Dana Cummings)Ben Affleck (Christian Wolff)Jon Bernthal (Braxton) J.K. Simmons (Director Raymond King)Jeffrey Tambor (Francis Silverberg)John Lithgow (Lamar BlackCynthia Addai-Robinson (Marybeth Medina)Alison Wright (Justine)
Editor(s): Richard Pearson
Cinematographer: Seamus McGarvey
Production Designer(s):
Costume Designer: Nancy Steiner
Casting Director(s): Nicole AbelleraJeanne McCarthy
Music Score: Mark Isham
Music Performed By: 
Country Of Origin: USA