Everyone has survived the holidays, and the time has now come for the movie industry to slow down a bit.  Take a deep breath and sigh as the winter movie season has officially begin.  Say hello to horror movies, romances, and the odd-ball comedy or dramatic piece that did not seem to be award worthy.  This is also the time where the limited release award films expand–so all is not lost on what we call "the season where movies go to die."  I am only (partly) kidding of course, there are always great movies to be found regardless of the season and everyone at FilmFracture is excited to see what the New Year brings.
Now for the upcoming releases:
January 4, 2012
ONCE UPON A TIME IN ANATOLIA
Starring: Muhammet Uzuner, Yilmaz Erdogan,Taner Birsel, A. Mumtaz Taylan, Ercan Kesal
Directed by:  Nuri Bilge Ceylan
Screenplay by:  Ercan Kesal, Ebru Ceylan, Nuri Bilge Ceylan
Synopsis:  A suspect has confessed to murder. All that remains is for him to take the police to the victim's body. This journey begins a long odyssey across the rolling countryside as it becomes clear that the confessed killer can't remember where he left the dead body. As we watch the detectives unravel this seemingly simple case, small clues come into focus, hinting at widespread corruption in the police force and possibly something much more sinister. The latest film from Turkish filmmaker Nuri Bilge Ceylan, ONCE UPON A TIME IN ANATOLIA is a slow-burning and far from routine police procedural. Ceylan uses expansive cinematic space to draw the audience into the film's tightly focused thesis. For cinephiles who love piecing together difficult puzzle films, this labyrinthine tale will prove one of the most challenging delights of the year.
FilmFracture Review:  Once Upon A Time In Anatolia by Tom von Logue Newth
January 6, 2012
THE DEVIL INSIDE
Starring:  Fernanda Andrade, Simon Quarterman, Evan Helmuth, Suzan Crowley
Synopsis:  In 1989, emergency responders received a 9-1-1 call from Maria Rossi (Suzan Crowley) confessing that she had brutally killed three people.  20 years later, her daughter Isabella (Fernanda Andrade) seeks to understand the truth about what happened that night. 
She travels to the Centrino Hospital for the Criminally Insane in Italy where her mother has been locked away to determine if her mother is mentally ill or demonically possessed.  When she recruits two young exorcists (Simon Quarterman and Evan Helmuth) to cure her mom using unconventional methods combining both science and religion, they come face-to-face with pure evil in the form of four powerful demons possessing Maria.  Many have been possessed by one; only one has been possessed by many.
FilmFracture Review:  The Devil Inside by James Jay Edwards
ROADIE
Starring:  Ron Eldard, Jill Hennessey, Bobby Cannavale, Lois Smith, and David Margulies
Directed by:  Michael Cuesta
Screenplay by:  Michael Cuesta and Gerald Cuesta
Synopsis:  Canned from a 20-year job as roadie for Blue Oyster Cult, Jimmy is broke and desperate.  With nowhere else to go, he returns home to Forest Hills, Queens to visit his aging mother, where a wild night with some hard-partying high school friends shows him that some things never change. From director Michael Cuesta (L.I.E., TWELVE AND HOLDING) ROADIE features powerful performances from Ron Eldard, Bobby Cannavale, Jill Hennessy and a refreshingly eclectic 70's hard rock soundtrack.
FilmFracture Review: Coming Soon…
January 13, 2012
CONTRABAND
Starring:  Mark Wahlberg, Kate Beckinsale, Ben Foster, Giovanni Ribisi, Lukas Haas, Caleb Landry Jones, Diego Luna and J.K. Simmons
Directed by:  Baltasar Kormákur
Screenplay by:  Aaron Guzikowski


Synopsis:  Mark Wahlberg leads the cast of Contraband, a fast-paced thriller about a man trying to stay out of a world he worked so hard to leave behind and the family he'll do anything to protect.  Set in New Orleans, the film explores the cutthroat underground world of international smuggling—full of desperate criminals and corrupt officials, high-stakes and big payoffs—where loyalty rarely exists and death is one wrong turn away.
Chris Farraday (Wahlberg) long ago abandoned his life of crime, but after his brother-in-law, Andy (Caleb Landry Jones), botches a drug deal for his ruthless boss, Tim Briggs (Giovanni Ribisi), Chris is forced back into doing what he does best—running contraband—to settle Andy's debt.  Chris is a legendary smuggler and quickly assembles a crew with the help of his best friend, Sebastian (Ben Foster), to head to Panama and return with millions in counterfeit bills.
Things quickly fall apart and with only hours to reach the cash, Chris must use his rusty skills to successfully navigate a treacherous criminal network of brutal drug lords, cops and hit men before his wife, Kate (Kate Beckinsale), and sons become their target.
FilmFracture Review: Contraband by Kathryn Schroeder
THE IRON LADY (expands)
Starring:  Meryl Streep, Jim Broadbent, Susan Brown, Alice de Cunha, Phoebe Waller-Bridge, Iain Gleb
Directed by:  Phyllida Lloyd
Screenplay by:  Abi Morgan
Synopsis:  THE IRON LADY is a surprising and intimate portrait of Margaret Thatcher (Meryl Streep), the first and only female Prime Minister of The United Kingdom. One of the 20th centurys most famous and influential women, Thatcher came from nowhere to smash through barriers of gender and class to be heard in a male dominated world.
FilmFracture Review: The Iron Lady by Kathryn Schroeder
JOYFUL NOISE
Starring:  Queen Latifah, Dolly Parton, Keke Palmer, Courtney B. Vance, Jeremy Jordan, Kris Kristofferson
Directed by:  Todd Graff
Screenplay by:  Todd Graff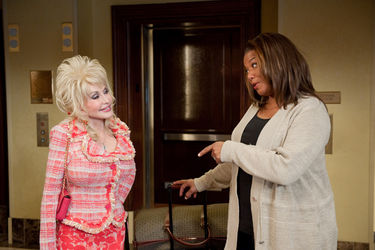 Synopsis:  "Joyful Noise" is a funny and inspirational story of music, hope, love and renewal. The small town of Pacashau, Georgia, has fallen on hard times, but the people are counting on the Divinity Church Choir to lift their spirits by winning the National Joyful Noise Competition. The choir has always known how to sing in harmony, but the discord between its two leading ladies now threatens to tear them apart. Their newly appointed director, Vi Rose Hill (Latifah), stubbornly wants to stick with their tried-and-true traditional style, while the fiery G.G. Sparrow (Parton) thinks tried-and-true translates to tired-and-old. Shaking things up even more is the arrival of G.G.'s rebellious grandson, Randy (Jeremy Jordan). Randy has an ear for music, but he also has an eye for Vi Rose's beautiful and talented daughter, Olivia (Keke Palmer), and the sparks between the two teenagers are causing even more friction between G.G. and Vi Rose. If these two strong-willed women can put aside their differences for the good of the people in their town, they–and their choir–may make the most joyful noise of all.
FilmFracture Review: Joyful Noise by Kathryn Schroeder
January 20, 2012
CORIOLANUS (expands)
Starring:  Ralph Fiennes, Gerard Butler, Brian Cox, Vanessa Redgrave, Jessica Chastain
Directed by:  Ralph Fiennes
Screenplay by:  John Logan
Synopsis:  In his feature film directing debut, Ralph Fiennes has crafted a masterful adaptation of one of the Bard's most gripping tragedies. Setting Shakespeare's verse against a modern backdrop of 24-hour cable news networks and instant polling, this story of power, politics and pride speaks strongly to our own volatile, polarized times. The film is set in "a Place Called Rome," but it is clearly a crumbling contemporary city. Fiennes plays the title role, a noble but flawed general of great courage and unshakeable integrity-but the values that have served him and his country in battle will be his downfall as a politician. He is joined onscreen by a magnificent cast including Academy Award-winner Vanessa Redgrave, Jessica Chastain, Brian Cox and, in a breakthrough performance, Gerard Butler. CORIOLANUS is a towering achievement, a classic tale boldly updated as a bracingly modern and urgent political thriller.
FilmFracture Review:  Coriolanus by Kathryn Schroeder
HAYWIRE


Starring:  Gina Carano, Channing Tatum, Michael Fassbender, Ewan McGregor, Michael Angarano, Antonio Banderas, Michael Douglas, and Bill Paxton
Directed by:  Steven Soderbergh
Screenplay by: Lem Dobbs
Synopsis:  A dynamic action-thriller, HAYWIRE tells the story of Mallory Kane, a highly trained operative who works for a government security contractor in the dirtiest, most dangerous corners of the world. After successfully freeing a Chinese journalist held hostage, she is double crossed and left for dead by someone close to her in her own agency. Suddenly the target of skilled assassins who know her every move, Mallory must find the truth in order to stay alive. Using her black-ops military training, she devises an ingenious – and dangerous – trap. But when things go haywire, Mallory realizes she'll be killed in the blink of an eye unless she finds a way to turn the tables on her ruthless adversary.
FilmFracture Review:  Haywire by Kathryn Schroeder
RED TAILS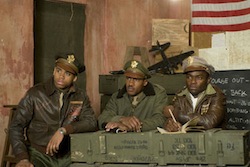 Starring:  Terrence Howard, Cuba Gooding, Jr., Bryan Cranston, Nate Parker, David Oyelowo
Directed by:  Anthony Hemingway
Screenplay by:  Aaron McGruder
Synopsis:  Red Tails is a high-flying action adventure film inspired by the heroics of the first all-African American aerial combat unit to serve in World War II.  The action-packed movie places viewers in the cockpits of nimble fighter planes in the thick of aerial combat, takes them into the tension-filled halls of the Pentagon as the military brass debate the risks of using black pilots in battle, and invites them to experience the camaraderie of the young hotshot Tuskegee Airmen as they serve with excellence. It is an inspiring tribute to real American history told in an exciting, fast-paced style.
FilmFracture Review:  Red Tails
UNDERWORLD AWAKENING (3D/IMAX)
Starring:  Kate Beckinsale, Stephen Rea, Michael Ealy, Theo James, India Eisley and Charles Dance
Directed by:      Måns Mårlind and Björn Stein
Screenplay by:  Len Wiseman & John Hlavin and J. Michael Straczynski and Allison Burnett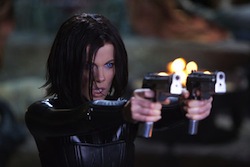 Synopsis:  UNDERWORLD AWAKENING brings a stunning new dimension to the epic battle between Vampires and Lycans, as the first film in the franchise to shoot in 3D.
Kate Beckinsale, star of the first two films, returns in her lead role as the vampire warrioress Selene, who escapes imprisonment to find herself in a world where humans have discovered the existence of both Vampire and Lycan clans, and are conducting an all-out war to eradicate both immortal species.
FilmFracture Review:  Underworld: Awakening by Kathryn Schroeder
EXTREMELY LOUD & INCREDIBLY CLOSE (expands)
Starring:  Tom Hanks, Sandra Bullock, Thomas Horn, Max von Sydow, Viola Davis, John Goodman, Jeffrey Wright, Zoe Caldwell
Directed by:  Stephen Daldry
Written by:  Eric Roth
Synopsis:  Adapted from the acclaimed bestseller by Jonathan Safran Foer, "Extremely Loud & Incredibly Close" is a story that unfolds from inside the young mind of Oskar Schell, an inventive eleven year-old New Yorker whose discovery of a key in his deceased father's belongings sets him off on an urgent search across the city for the lock it will open. A year after his father died in the World Trade Center on what Oskar calls "The Worst Day," he is determined to keep his vital connection to the man who playfully cajoled him into confronting his wildest fears. Now, as Oskar crosses the five New York boroughs in quest of the missing lock – encountering an eclectic assortment of people who are each survivors in their own way – he begins to uncover unseen links to the father he misses, to the mother who seems so far away from him and to the whole noisy, dangerous, discombobulating world around him.
January 27, 2012
THE GREY


Starring:  Liam Neeson, Frank Grillo, Dermot Mulroney, Dallas Roberts, Joe Anderson, Nonso Anozie, with James Badge Dale
Directed by:  Joe Carnahan
Screenplay by:
Inspired by the short story "Ghost Walker" by Ian Mackenzie
Synopsis:  In THE GREY, Liam Neeson's character leads an unruly group of oil-rig roughnecks when their plane crashes into the remote Alaskan wilderness. Battling mortal injuries and merciless weather, the survivors have only a few days to escape the icy elements – and a vicious pack of rogue wolves on the hunt – before their time runs out.
FilmFracture Review: The Grey by Kathryn Schroeder
IN DARKNESS (expands)
Starring:  Robert Więckiewicz, Benno Fürmann, Agnieszka Grochowska, Maria Schrader, Herbert Knaup, Kinga Preis
Directed by:  Agnieszka Holland
Screenplay by:  Agnieszka Holland
Synopsis:  From acclaimed director Agnieszka Holland, In Darkness is based on a true story. Leopold Socha, a sewer worker and petty thief in Lvov, a Nazi occupied city in Poland, one day encounters a group of Jews trying to escape the liquidation of the ghetto. He hides them for money in the labyrinth of the town's sewers beneath the bustling activity of the city above. What starts out as a straightforward and cynical business arrangement turns into something very unexpected, the unlikely alliance between Socha and the Jews as the enterprise seeps deeper into Socha's conscience. The film is also an extraordinary story of survival as these men, women and children all try to outwit certain death during 14 months of ever increasing and intense danger.
FilmFracture Review:  Coming Soon…
MAN ON A LEDGE
Starring:  Sam Worthington, Elizabeth Banks, Jamie Bell, Anthony Mackie, Ed Burns, Titus Welliver, Kyra Sedgwick, and Ed Harris
Directed by:  Asger Leth
Screenplay by:  Pablo F. Fenjves
Synopsis:  In this edge of your seat, heart-pounding thriller, MAN ON A LEDGE, ex-cop Nick Cassidy (Sam Worthington) stands on the ledge of a New York City hotel after an impossible escape from prison.   Is Nick a desperate man or does he have a hidden agenda?  As fellow NYPD officer Lydia Mercer (Elizabeth Banks) tries to talk Nick off the ledge, she discovers that Nick may have a plan in the works to prove his innocence and dig up one of the force's biggest conspiracies.
FilmFracture Review:  Man On A Ledge by Kathryn Schroeder
ONE FOR THE MONEY
Starring: Katherine Heigl, Jason O'Mara, Daniel Sunjata, John Leguizamo, Sherri Shepherd, and Debbie Reynolds
Directed by: Julie Anne Robinson
Screenplay by: Stacy Sherman & Karen Ray and Liz Brixius

Based on the Novel by: Janet Evanovich
Synopsis:  A proud, born-and-bred Jersey girl, Stephanie Plum's got plenty of attitude, even if she's been out of work for the last six months and just lost her car to a debt collector. Desperate for some fast cash, Stephanie turns to her last resort: convincing her sleazy cousin to give her a job at his bail bonding company…as a recovery agent.    True, she doesn't even own a pair of handcuffs and her weapon of choice is pepper spray, but that doesn't stop Stephanie from taking on Vinny's biggest bail-jumper: former vice cop and murder suspect Joe Morelli – yup, the same sexy, irresistible Joe Morelli who seduced and dumped her back in high school.
Nabbing Morelli would be satisfying payback – and a hefty payday – but as Stephanie learns the ins and outs of becoming a recovery agent from Ranger, a hunky colleague who's the best in the business, she also realizes the case against Morelli isn't airtight. Add to the mix her meddling family, a potentially homicidal boxer, witnesses who keep dying and the problem of all those flying sparks when she finds Morelli himself…well, suddenly Stephanie's new job isn't nearly as easy as she thought.
FilmFracture Review:  One For The Money by Kathryn Schroeder
February 3, 2012
BIG MIRACLE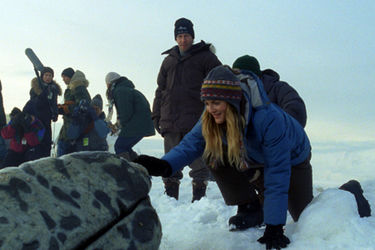 Starring:  Drew Barrymore, John Krasinski, Kristen Bell, Dermot Mulroney, Tim Blake Nelson, Vinessa Shaw and Ted Danson
Directed by:  Ken Kwapis
Screenplay by:  Jack Amiel and Michael Begler
Based on the book "Freeing the Whales" by Tom Rose
Synopsis:  Inspired by the incredible true story that united the world, the rescue adventure Big Miracle tells the amazing tale of a small town news reporter (John Krasinski) and an animal-loving volunteer (Drew Barrymore) who are joined by rival world superpowers to save a family of majestic gray whales trapped by rapidly forming ice in the Arctic Circle.
Local newsman Adam Carlson (Krasinski) can't wait to escape the northern tip of Alaska for a bigger market.  But just when the story of his career breaks, the world comes chasing it, too.  With an oil tycoon, heads of state and hungry journalists descending upon the frigid outpost, the one who worries Adam the most is Rachel Kramer (Barrymore).  Not only is she an outspoken environmentalist, she's also his ex-girlfriend.
With time running out, Rachel and Adam must rally an unlikely coalition of Inuit natives, oil companies and Russian and American military to set aside their differences and free the whales.  As the world's attention turns to the top of the globe, saving these endangered animals becomes a shared cause for nations entrenched against one another and leads to a momentary thaw in the Cold War.
FilmFracture Review:  Big Miracle by Kathryn Schroeder.
CHRONICLE
Starring:  Michael B. Jordan, Michael Kelly, Dane DeHaan, Anna Wood, Ashley Hinshaw, Alex Russell, Joe Vaz, Luke Tyler, and Matthew Dylan Roberts
Directed by:  Josh Trank
Screenplay by:  Max Landis
Synopsis:  Three high-school friends make a discovery that gives them incredible superpowers, but their lives spin out of control when their darker sides begin to emerge.
FilmFracture Review:  Chronicle by Kathryn Schroeder.
THE INNKEEPERS
Starring:  Sara Paxton, Pat Healy, Kelly McGillis, and George Riddle
Directed by:  Ti West
Screenplay by:  Ti West
Synopsis:  During the final working weekend of a supposedly haunted New England inn, two lackadaisical desk clerks-cum-ghost hunters, armed with only a portable cassette deck and a couple of flashlights, search for proof of the supernatural. Of course, the problem is sometimes the thing you're looking for finds you first.
FilmFracture Review:  Coming Soon…
KILL LIST
Starring: Neil Maskell, Michael Smiley, and MyAnna Buring
Directed by:  Ben Wheatley
Screenplay by:  Ben Wheatley and Amy Jump
Synopsis:  Unemployed for the last eight months, suburban dad Jay is reluctant to use his natural gifts, but as the bills stack up and the day-to-day pressures mount, he realizes it's time to get back on the horse and kill some people. With his partner Gal riding shotgun, Jay works his way down a list of very bad men, finding that his roles as husband and father no longer allow him to view his contracts the same way. As the body count rises, he struggles to maintain the carefully constructed fiction of who he is now, even as his new employer seems intent on reminding him of the beast he once was.
FilmFracture Review:  Kill List by Tom von Logue Newth
W.E.
Starring:  Abbie Cornish, Andrea Riseborough, James D'Arcy, Oscar Isaac, Richard Coyle, David Harbour, James Fox, and Judy Parfitt
Directed by:  Madonna
Screenplay by:  Madonna and Alek Keshishian
Synopsis:  The year is 1998, and Manhattan is abuzz with anticipation about the upcoming auction of the estate of the Duke and Duchess of Windsor. But the auction is far more than a diversion for Wally Winthrop (Abbie Cornish), a transplanted Southerner trapped in an unhappy and abusive marriage. Transfixed by the exquisite artifacts of the Windsors' lives, Wally becomes obsessed with the love story of Wallis Simspon (Andrea Riseborough), the chic, charismatic American who captured the heart of King Edward VIII (James D'Arcy). As she learns more about the sacrifices Wallis made in choosing to be with Edward, Wally finds the courage to follow her own heart and create her own happiness.
FilmFracture Review:  W.E. by James Jay Edwards.
THE WOMAN IN BLACK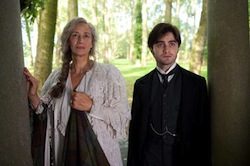 Starring:  Daniel Radcliffe, Ciaran Hinds, Janet McTeer, and Liz White
Directed by:  James Watkins
Screenplay by:  Jane Goldman
Based on the novel by Susan Hill
Synopsis:  In this supernatural thriller, Arthur Kipps (Daniel Radcliffe), a widowed lawyer whose grief has put his career in jeopardy, is sent to a remote village to sort out the affairs of a recently deceased eccentric. But upon his arrival, it soon becomes clear that everyone in the town is keeping a deadly secret. Although the townspeople try to keep Kipps from learning their tragic history, he soon discovers that the house belonging to his client is haunted by the ghost of a woman who is determined to find someone and something she lost…and no one, not even the children, are safe from her vengeance.
FilmFracture Review:  Safe House by Kathryn Schroeder.
THE VOW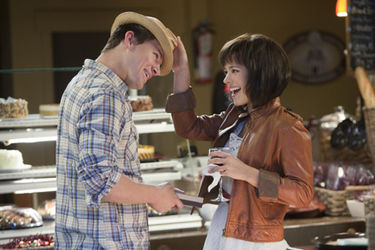 Starring:  Rachel McAdams, Channing Tatum, Sam Neill, Scott Speedman and Jessica Lange
Directed by:  Michael Sucsy
Screenplay:  Abby Kohn, Marc Silverstein, and Jason Katims
Synopsis:  A newlywed couple recovers from a car accident that puts the wife in a coma. Waking up with severe memory loss, her husband endeavors to win her heart again.
FilmFracture Review:  The Vow by Kathryn Schroeder.
February 17, 2012
ACT OF VALOR
Starring:  Active Duty Navy SEALs, Roselyn Sanchez, Alex Veadov, Jason Cottle, and Nester Serrano
Directed by:  "Mouse" McCoy and Scott Waugh
Screenplay by:  Kurt Johnstad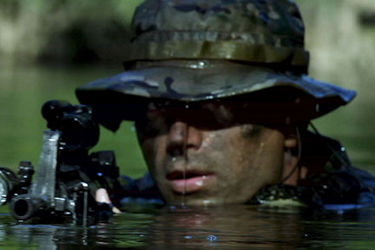 Synopsis:  An unprecedented blend of real-life heroism and original filmmaking, Act of Valor stars a group of active-duty Navy SEALs in a powerful story ofcontemporary global anti-terrorism. Inspired by true events, the film combines stunning combat sequences, up-to-the minute battlefield technology and heart-pumping emotion for the ultimate action adventure.
Act of Valor takes audiences deep into the secretive world of the most elite, highly trained group of warriors in the modern world. When the rescue of a kidnapped CIA operative leads to the discovery of a deadly terrorist plotagainst the U.S., a team of SEALs is dispatched on a worldwide manhunt. As the valiant men of Bandito Platoon race to stop a coordinated attack that couldkill and wound thousands of American civilians, they must balance their commitment to country, team and their families back home.
Each time they accomplish their mission, a new piece of intelligence reveals another shocking twist to the deadly terror plot, which stretches from Chechnya to the Philippines and from Ukraine to Somalia. The widening operation sends the SEALs across the globe as they track the terrorist ring to the U.S.-Mexico border, where they engage in an epic firefight with an outcome that has potentially unimaginable consequences for the future of America.
FilmFracture Review:  Act of Valor by Kathryn Schroeder.
GHOST RIDER: SPIRIT OF VENGEANCE (3D)
Starring:  Nicolas Cage, Ciarán Hinds, Violante Placido, Fergus Riordan, Johnny Whitworth, Christopher Lambert and Idris Elba
Directed by:  Neveldine/Taylor
Screenplay by:  Scott M. Gimple, Seth Hoffman, and David S. Goyer
Synopsis:  TBD
FilmFracture Review:  Ghost Rider: Spirit of Vengeance by Kathryn Schroeder.
THE SECRET WORLD OF ARRIETTY
Starring:  Mirai Shida, Ryunosuke Kamiki, Shinobu Otake, Keiko Takeshita
Directed by:  Hiromas Yonebayashi, Gery Rydstrom (english language version)
Screenplay by:  Hayao Miyazaki and Keiko Niwa; Karey Kirkpatrick (english version)
Synopsis:  Arrietty (voice of Bridgit Mendler), a tiny, but tenacious 14-year-old, lives with her parents (voices of Will Arnett and Amy Poehler) in the recesses of a suburban garden home, unbeknownst to the homeowner and her housekeeper (voice of Carol Burnett). Like all little people, Arrietty (AIR-ee-ett-ee) remains hidden from view, except during occasional covert ventures beyond the floorboards to "borrow" scrap supplies like sugar cubes from her human hosts. But when 12-year-old Shawn (voice of David Henrie), a human boy who comes to stay in the home, discovers his mysterious housemate one evening, a secret friendship blossoms. If discovered, their relationship could drive Arrietty's family from the home and straight into danger.
FilmFracture Review:  The Secret World of Arrietty by Anthony Geehan.
THIS MEANS WAR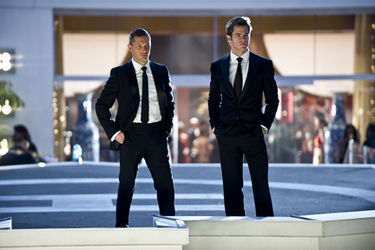 Starring:  Reese Witherspoon, Tom Hardy, and Chris Pine
Directed by:  McG
Screenplay by:  Timothy Dowling and Simon Kinberg
Synopsis:  Once inseparable pals and partners, two CIA agents (Tom Hardy, Chris Pine) turn their deadly skills and an array of high-tech gadgetry against one another after both fall for the same woman.
FilmFracture Review:  This Means War by Kathryn Schroeder.
February 24, 2012
GONE
Starring:  Amanda Seyfried, Daniel Sunjata, Jennifer Carpenter, Sebastian Stan, Michael Pare, and Wes Bentley
Directed by:  Heitor Dhalia
Screenplay by:  Allison Burnett
Synopsis:  In the suspense thriller GONE, Jill Parrish (Amanda Seyfried) comes home from a night shift to discover her sister Molly has been abducted.  Jill escaped from a kidnapping a year before and  is convinced that the same serial killer has come back and taken Molly.  Afraid that Molly will be dead by sundown, Jill embarks on a heart-pounding chase to find the killer, expose his secrets and save her sister.
FilmFracture Review:  Gone by Kathryn Schroeder.
TYLER PERRY'S GOOD DEEDS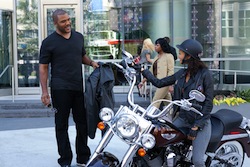 Starring:  Tyler Perry, Thandie Newton, Brian White, Rebecca Romijn, Jamie Kennedy, Eddie Cibrian, Jordenn Thompson, Beverly Johnson, with Phylicia Rashad and Gabrielle Union.
Written, Produced and Directed by: Tyler Perry
Synopsis:  A successful, wealthy businessman, Wesley Deeds (Tyler Perry) has always done what's expected of him, whether it's assuming the helm of his father's company, tolerating his brother's misbehavior at the office or planning to marry his beautiful but restless fiancée, Natalie (Gabrielle Union). But Wesley is jolted out of his predictable routine when he meets Lindsey (Thandie Newton), a down-on-her-luck single mother who works on the cleaning crew in his office building. When he offers to help her get back on her feet, the chance encounter with someone so far outside his usual circle ignites something in Wesley.  This one good deed may finally spark his courage to exchange the life that's expected of him for the life he's always really wanted.
FilmFracture Review:  Good Deeds by Kathryn Schroeder.
WANDERLUST


Starring:  Paul Rudd, Jennifer Aniston, Justin Theroux, Malin Akerman, Kathryn Hahn, Lauren Ambrose, Ken Marino, Joe Lo Truglio, Kerri Kenney-Silver and Alan Alda
Directed by:  David Wain
Screenplay by:  Ken Marino and David Wain
Synopsis:  George (Rudd) and Linda (Aniston) are an overextended, stressed out Manhattan couple.  After George is downsized out of his job, they find themselves with only one option: to move in with George's awful brother in Atlanta.
On the way there, George and Linda stumble upon Elysium, an idyllic community populated by colorful characters who embrace a different way of looking at things.   Money?  It can't buy happiness.  Careers?  Who needs them?  Clothes?  Only if you want them.
Is Elysium the fresh start George and Linda need?  Or will the change of perspective cause more problems than it solves?
FilmFracture Review:  Wanderlust by James Jay Edwards.
March 2, 2012
DR. SEUSS' THE LORAX (3D/IMAX)
Starring:  Danny DeVito, Zac Efron, Ed Helms, Taylor Swift, Rob Riggle and Betty White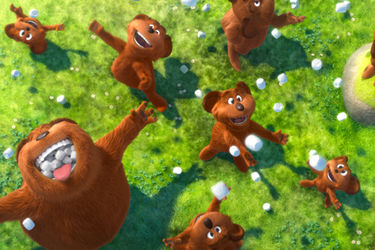 Directed by:  Chris Renaud
Screenplay by:  Cinco Paul and Jen Daurio
Synopsis:  The 3D-CGI feature Dr. Seuss' The Lorax is an adaptation of Dr. Seuss' classic tale of a forest creature who shares the enduring power of hope.  The animated adventure follows the journey of a boy as he searches for the one thing that will enable him to win the affection of the girl of his dreams.  To find it he must discover the story of the Lorax, the grumpy yet charming creature who fights to protect his world.
FilmFracture Review:  Dr. Seuss' The Lorax by Kathryn Schroeder.
PROJECT X
Starring:  Kirby Bliss Blanton, Jonathan Daniel Brown, Oliver Cooper, Alexis Knapp, Thomas Mann, Miles Teller
Directed by:  Nima Nourizadeh
Screenplay by:  Matt Drake and Michael Bacall
Synopsis:  "Project X" follows three seemingly anonymous high school seniors as they attempt to finally make a name for themselves. Their idea is innocent enough: let's throw a party that no one will forget… but nothing could prepare them for this party. Word spreads quickly as dreams are ruined, records are blemished and legends are born. "Project X" is a warning to parents and police everywhere.
FilmFracture Review:  Project X by Kathryn Schroeder.
March 9, 2012
JOHN CARTER (3D)
Starring:  Taylor Kitsch, Lynn Collins, Samantha Morton, Mark Strong, Ciaran Hinds, Dominic West, James Purefoy, Daryl Sabara, Polly Walker, Bryan Cranston, with Thomas Haden Church and Willem Dafoe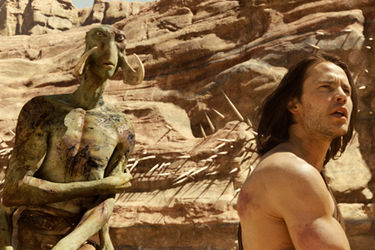 Directed by:  Andrew Stanton
Screenplay by:  Andrew Stanton & Mark Andrews and Michael Chabon (credit not final)
Synopsis:  From Academy Award®–winning filmmaker Andrew Stanton comes "John Carter"—a sweeping action-adventure set on the mysterious and exotic planet of Barsoom (Mars). "John Carter" is based on a classic novel by Edgar Rice Burroughs, whose highly imaginative adventures served as inspiration for many filmmakers, both past and present. The film tells the story of war-weary, former military captain John Carter (Taylor Kitsch), who is inexplicably transported to Mars where he becomes reluctantly embroiled in a conflict of epic proportions amongst the inhabitants of the planet, including Tars Tarkas (Willem Dafoe) and the captivating Princess Dejah Thoris (Lynn Collins). In a world on the brink of collapse, Carter rediscovers his humanity when he realizes that the survival of Barsoom and its people rests in his hands.
FilmFracture Review:  John Carter by Kathryn Schroeder.
PLAYING THE FIELD (The fllm's release date has been changed, and is unknown)
Starring:  Gerard Butler, Jessica Biel, Judy Greer, Uma Thurman, Catherine Zeta-Jones, Dennis Quaid, James Tupper
Directed by:  Gabriele Muccino
Screenplay by:  Robbie Fox
Synopsis:  A youth soccer coach tries to score with his players' moms.
FilmFracture Review:  Coming Soon…
THE RAVEN  (Release pushed to April, 2012)
Starring:  John Cusack, Luke Evans, Alice Eve, Brendan Gleeson, and Oliver jackson
Directed by:  James McTeigue
Screenplay by:  Ben Livingston and Hannah Shakespeare
Synopsis:  Edgar Allan Poe (John Cusack, Being John Malkovich) joins forces with a young Baltimore detective (Luke Evans, Immortals) to hunt down a mad serial killer who's using Poe's own works as the basis in a string of brutal murders. Directed by James McTeigue (V for Vendetta, Ninja Assassin), the film also stars Alice Eve (Sex and the City 2), Brendan Gleeson (In Bruges) and Oliver Jackson-Cohen (Faster).
When a mother and daughter are found brutally murdered in 19th century Baltimore, Detective Emmett Fields (Luke Evans) makes a startling discovery: the crime resembles a fictional murder described in gory detail in the local newspaper—part of a collection of stories penned by struggling writer and social pariah Edgar Allan Poe. But even as Poe is questioned by police, another grisly murder occurs, also inspired by a popular Poe story.
Realizing a serial killer is on the loose using Poe's writings as the backdrop for his bloody rampage, Fields enlists the author's help in stopping the attacks. But when it appears someone close to Poe may become the murderer's next victim, the stakes become even higher and the inventor of the detective story calls on his own powers of deduction to try to solve the case before it's too late.
FilmFracture Review:  Coming Soon…
THINK LIKE A MAN
Starring:  Michael Ealy, Jerry Ferrara, Meagan Good, Regina Hall, Kevin Hart, Taraji P. Henson, Terrence J, Jenifer Lewis, Romany Malco, Gary Owen, Gabrielle Union, and Chris Brown

Directed by:  Tim Story
Screenplay by:  Keith Merryman and David A. Newman
Synopsis:  Based on Steve Harvey's best-selling book, Think Like a Man follows four interconnected and diverse men whose love lives are shaken up after the ladies they are pursuing buy Harvey's book and start taking his advice to heart. When the band of brothers realize they have been betrayed by one of their own, they conspire using the book's insider information to turn the tables and teach the women a lesson of their own. The movie is directed by Tim Story and written by Keith Merryman & David A. Newman.
FilmFracture Review:  Coming Soon….
SALMON FISHING IN THE YEMEN
Starring:  Emily Blunt, Ewan McGregor, Kristin Scott Thomas, Amr Waked
Directed by:  Lasse Hallstrom
Screenplay by:  Simon Beaufoy
Based on the novel by Paul Torday
Synopsis:  From the beloved director of Chocolat and the Oscar-winning screenwriter of Slumdog Millionaire comes the inspirational comedy Salmon Fishing in the Yemen. A visionary sheik (Amr Waked) has a big dream – to bring salmon fishing to the desert. Willing to spare no expense, he instructs his representative (Emily Blunt) to turn his dream into reality, an extraordinary feat that will require the involvement of Britain's leading fisheries expert (Ewan McGregor) who happens to think the project both absurd and unachievable. That is, until the Prime Minister's overzealous press secretary (Kristin Scott Thomas) latches on for its potential as a 'good will' story. Now, this unlikely team will put it all on the line and embark on an upstream journey of faith and fish to prove the impossible, possible.
FilmFracture Review:  Salmon Fishing In The Yemen by James Jay Edwards.
FOOTNOTE
Starring:  Shlomo Bar Aba, Lior Ashkenazi, Alisa Rosen, Alma Zak, Micah Lewesohn, Yuval Scharf
Directed by:  Joseph Cedar
Screenplay by:  Joseph Cedar
Synopsis:  FOOTNOTE is the tale of a great rivalry between a father and son. Eliezer and Uriel Shkolnik are both eccentric professors, who have dedicated their lives to their work in Talmudic Studies. The father, Eliezer, is a stubborn purist who fears the establishment and has never been recognized for his work. Meanwhile his son, Uriel, is an up-and-coming star in the field, who appears to feed on accolades, endlessly seeking recognition.
Then one day, the tables turn. When Eliezer learns that he is to be awarded the Israel Prize, the most valuable honor for scholarship in the country, his vanity and desperate need for validation are exposed. His son, Uriel, is thrilled to see his father's achievements finally recognized but, in a darkly funny twist, is forced to choose between the advancement of his own career and his father's. Will he sabotage his father's glory?
FilmFracture Review:  Coming Soon…
March 16, 2012
21 JUMP STREET
Starring:  Jonah Hill, Channing Tatum, Brie Larson, Dave Franco, Rob Riggle and with Ice Cube
Directed by:  Phil Lord and Christopher Miller

Screenplay by:  Michael Bacall
Synopsis:  In the action-comedy 21 Jump Street, Schmidt (Jonah Hill) and Jenko (Channing Tatum) are more than ready to leave their adolescent problems behind. Joining the police force and the secret Jump Street unit, they use their youthful appearances to go undercover in a local high school.  As they trade in their guns and badges for backpacks, Schmidt and Jenko risk their lives to investigate a violent and dangerous drug ring.  But they find that high school is nothing like they left it just a few years earlier – and neither expects that they will have to confront the terror and anxiety of being a teenager again and all the issues they thought they had left behind.
FilmFracture Review:  21 Jump Street by Kathryn Schroeder.
BUTTER
Starring:  Jennifer Garner, Ty Burrell, Olivia Wilde, Rob Corddry, Ashley Greene, Alicia Silverstone, Kristen Schaal, Yara Shahidi, Hugh Jackman
Directed by:  Jim Field Smith
Screenplay by:  Jason Micallef
Synopsis:  BUTTER tells the tale of the raw ambition of Laura Pickler (Jennifer Garner), the wife of Bob Pickler (Ty Burrell), Iowa's long-reigning champion butter carver. For 15 years, Laura has relished her high-profile role as her husband's beautiful, loyal helpmate. But when Bob is pressured to retire and allow someone else a chance at glory, an indignant Laura decides to enter the competition herself. She finds herself facing unlikely yet formidable contenders in 10-year-old Destiny (Yara Shahidi), the African-American foster child of a local couple, as well as bad-girl stripper Brooke (Olivia Wilde) and Bob's number-one fan, Carol-Ann (Kristen Schaal). Laura resolves to do whatever it takes to win. And if that means resorting to sabotage – and recruiting her dim-witted ex-boyfriend Boyd (Hugh Jackman) as a co-conspirator – then so be it.
FilmFracture Review:  Butter by Kathryn Schroeder
MIRROR MIRROR
Starring:  Julia Roberts,  Lily Collins, Armie Hammer, Nathan Lane, Mare Winningham, Sean Bean, Michael Lerner
Directed by:  Tarsem Singh
Screenplay by:  Melisa Wallack and Jason Keller


Synopsis:  Mirror Mirror is a spectacular reimagining of the classic fairy tale starring Oscar® winner Julia Roberts as the Queen, Lily Collins (The Blind Side) as Snow White, Armie Hammer (The Social Network) as Prince Alcott, Sean Bean ("The Game of Thrones", The Lord of the Rings: The Return of the King) as the King and Nathan Lane (The Lion King, The Birdcage) as the Queen's hapless and bungling servant, Brighton.  An evil queen steals control of a kingdom and an exiled princess enlists the help of seven resourceful rebels to win back her birthright in a spirited adventure comedy filled with jealousy, romance and betrayal that will capture the imagination of audiences the world over.
Visionary director Tarsem Singh (Immortals) rewrites fairy tale history as a wicked enchantress (Roberts) schemes and scrambles for control of a spirited orphan's (Collins) throne and the attention of a charming prince (Hammer). When Snow White's beauty wins the heart of the prince that she desperately pursues, the Queen banishes her to the forest, where a ravening man-eating beast hungrily awaits.
Rescued by a band of diminutive highway robbers, Snow White grows into an indomitable young woman determined to take back her realm from the treacherous Queen. With the support of her subjects, she roars into action in an epic battle that blends spectacle, magic and contemporary humor in Singh's signature, jaw-dropping visual style.
FilmFracture Review: Coming Soon….
CASA DE MI PADRE   
Starring:  Will Ferrell, Gael García Bernal, Diego Luna, Génesis Rodríguez, Efren Ramirez
Directed by:  Matt Piedmont
Screenplay by:  Andrew Steele
Synopsis:  Armando Alvarez (Will Ferrell) has lived and worked on his father's ranch in Mexico his entire life. As the ranch encounters financial difficulties, Armando's younger brother Raul (Diego Luna) shows up with his new fiancée, Sonia (Genesis Rodriguez). It seems that Raul's success as an international businessman means the ranch's troubles are over as he pledges to settle all debts his father has incurred. But when Armando falls for Sonia, and Raul's business dealings turn out to be less than legit, all hell breaks loose as they find themselves in a war with Mexico's most feared drug lord, the mighty Onza (Gael Garcia Bernal).
FilmFracture Review:  Coming Soon…
March 23, 2012
THE HUNGER GAMES
Starring: Jennifer Lawrence, Josh Hutcherson, Liam Hemsworth, Woody Harrelson, Elizabeth Banks, Lenny Kravitz, Wes Bentley, Toby Jones, Alexander Ludwig, Isabelle Fuhrman, Amandla Stenberg, with Stanley Tucci and Donald Sutherland.
Directed by: Gary Ross
Screenplay by: Gary Ross and Suzanne Collins and Billy Ray
Based on the Novel by: Suzanne Collins
Synopsis:  Every year in the ruins of what was once North America, the evil Capitol of the nation of Panem forces each of its twelve districts to send a teenage boy and girl to compete in the Hunger Games.  A twisted punishment for a past uprising and an ongoing government intimidation tactic, The Hunger Games are a nationally televised event in which "Tributes" must fight with one another until one survivor remains.
Pitted against highly-trained Tributes who have prepared for these Games their entire lives, Katniss is forced to rely upon her sharp instincts as well as the mentorship of drunken former victor Haymitch Abernathy.  If she's ever to return home to District 12, Katniss must make impossible choices in the arena that weigh survival against humanity and life against love.
FilmFracture Review:  The Hunger Games by James Jay Edwards.
A THOUSAND WORDS
Credits not final upon publication.
Synopsis:  A man tries to curtail his speech after learning he'll die after he utters 1,000 more words.
FilmFracture Review:  Film not screened for critics, and not seen by any of FilmFracture's reviewers (you are on your own with this one).
March 30, 2012
PIRATES! BAND OF MISFITS
Starring:  Hugh Grant, David Tennant, Imelda Staunton, Martin Freeman, and Jeremy Piven
Directed by:  Peter Lord

Screenplay by:  Gideon Defoe
Based on the book "Pirates In An Adventure With Scientists"
Synopsis:  In The Pirates! Band of Misfits, Hugh Grant stars in his first animated role as the luxuriantly bearded Pirate Captain – a boundlessly enthusiastic, if somewhat less-than-successful, terror of the High Seas.  With a rag-tag crew at his side (Martin Freeman, Brendan Gleeson, Russell Tovey, and Ashley Jensen), and seemingly blind to the impossible odds stacked against him, the Captain has one dream: to beat his bitter rivals Black Bellamy (Jeremy Piven) and Cutlass Liz (Salma Hayek) to the much coveted Pirate Of The Year Award.  It's a quest that takes our heroes from the shores of exotic Blood Island to the foggy streets of Victorian London.  Along the way they battle a diabolical queen (Imelda Staunton) and team up with a haplessly smitten young scientist (David Tennant), but never lose sight of what a pirate loves best: adventure!
FilmFracture Review:  Coming Soon….
WRATH OF THE TITANS
Starring:  Sam Worthington, Rosamund Pike, Bill Nighy, Edgar Ramirez, Toby Kebbell, Danny Huston, Ralph Fiennes, Liam Neeson
Directed by:  Jonathan Liebesman

Screenplay by:  Dan Mazeau and David Leslie Johnson
Synopsis:  A decade after his heroic defeat of the monstrous Kraken, Perseus (Worthington) –the demigod son of Zeus (Neeson)–is attempting to live a quieter life as a village fisherman and the sole parent to his 10-year old son, Helius. Meanwhile, a struggle for supremacy rages between the gods and the Titans. Dangerously weakened by humanity's lack of devotion, the gods are losing control of the imprisoned Titans and their ferocious leader, Kronos, father of the long-ruling brothers Zeus, Hades (Fiennes) and Poseidon (Huston). The triumvirate had overthrown their powerful father long ago, leaving him to rot in the gloomy abyss of Tartarus, a dungeon that lies deep within the cavernous underworld. Perseus cannot ignore his true calling when Hades, along with Zeus' godly son, Ares (Ramirez), switch loyalties and make a deal with Kronos to capture Zeus. The Titans' strength grows stronger as Zeus' remaining godly powers are siphoned, and hell is unleashed on earth. Enlisting the help of the warrior Queen Andromeda (Pike), Poseidon's demigod son, Argenor (Kebbell), and fallen god Hephaestus (Nighy), Perseus bravely embarks on a treacherous quest into the underworld to rescue Zeus, overthrow the Titans and save mankind.
FilmFracture Review:  Coming Soon…
That does it for winter!  May we all look forward to spring…and Prometheus!!!!