The fun thing about the horror genre is that just about anyone with the ambition to follow through can make a movie. Sometimes, as is the case with Halloween or The Blair Witch Project, the simple movies can become classics. All that stands between a filmmaker and the next big thing is having a creative mind and coming up with a good idea. Sometimes, one doesn't even need that to make a cool movie; they just need to put their mind to it, and get out there and do it. An example of one of these "happy accidents" is the 1983 low-budget slasher Disconnected.
Disconnected is set in Waterbury, Connecticut, at a time when the town is being plagued by a serial killer. Alicia (Francis Raines from The Mutilator) is a young video store clerk with a twin sister named Barbara Ann (also played by Raines). Alicia meets a creepy yet loveable loser at the video store named Franklin (Rabid's Mark Walker), and the two start dating. Around the time she meets Franklin, Alicia starts to get constantly harassing phone calls that are either complete silence or annoying electronic noise when she picks them up. What Alicia doesn't know about Franklin is that he is a murderer, and frequently has corpses in his bed with him while he is talking to her on the phone. Barbara Ann, who has a history of stealing boyfriends from Alicia, tries to seduce Franklin, and is successful – but he kills her afterwards. He is caught but, although he is A killer, he is not THE killer, a fact which becomes evident when the bodies around town keep piling up. The strange phone calls to Alicia continue as well, and she begins to fear that she may be the next target of the killer-at-large.
Written and directed by Gorman Bechard (You Are Alone) for about $40,000 while he was studying film in New York, Disconnected is a tale of two movies. From a technical standpoint, the film is flawed and marred with imperfections. However, from a creative standpoint, it's a solidly entertaining splatterfest that evokes memories of the best of them – Alfred Hitchcock's Psycho, Brian De Palma's Sisters, and William Lustig's Maniac, among others. It's got a handful of truly chilling moments, but it's also a bit of a headtrip, with a weird ambiguity that blurs the lines between fantasy and reality. If all of this sounds kind of strange to describe, it's because the film really has to be seen to be understood. Well, maybe not understood, but at least believed.
On most levels, Disconnected looks and feels like a well-funded student film; it has all of the signs of novice filmmaking, and falls into many of the traps of amateur production. In typical "write-what-you-know" fashion, the character of Alicia is a film buff, right down to the Marilyn Monroe and Alfred Hitchcock posters on her walls. The dialogue is, at times, laughable, seeming to have been made up on the spot. There is one scene in particular where, whether by mistake or by design, the camera is shooting directly into the sunlight. All of these ingredients seem to flag the film as poorly made, but there's something else at work in Disconnected, something that makes it more than just another bad horror movie. The ending of the film goes completely berserk, and it's not just the characters that fly off the handle – it's the whole movie. The crazy conclusion leaves a ton of questions unanswered, but it also makes everything that came before it seem deliberate and planned. It's only after a complete viewing that Disconnected stops seeming like such a disjointed film.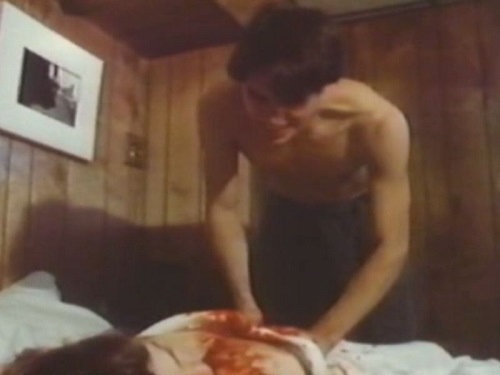 If there's one thing that Gorman Bechard knows, it is music. Before he was a filmmaker, Bechard was a music critic and fanzine publisher. His recent films include The Replacement's rockumentary Color Me Obsessed, The Archers of Loaf concert movie What Did You Expect?, and the highly personal interview documentary Every Everything about Hüsker Dü drummer/songwriter Grant Hart. Disconnected has plenty of snarky record store clerk-esque comments about hipster bands like The Talking Heads, Elvis Costello, and X peppered throughout the script. The cooler-than-thou references don't stop with the dialogue, either; the soundtrack contains songs by bands like XTC and Hunters & Collectors. Furthermore, a band called The Excerpts, featuring future big-time music producer Jon Brion (who would go on to work with everyone from Aimee Mann to Kanye West), features prominently in the film, with several songs and a live performance, complete with hip eighties-style dancing. Even a casual viewer can tell that music is one of Bechard's passions, and the post-punk soundtrack to Disconnected is one of the film's biggest strengths.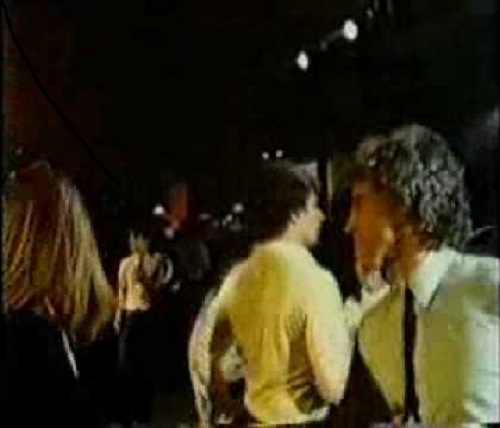 While the music is spot-on, the rest of the sound in Disconnected is somewhat hit-and-miss. The incidental music, composed by Steve Asetta, is pretty good; it's all very sci-fi, with a lot of echo and theremin sounds that border on sound design. The sound mixing, credited to Bill LaCapra, is very spotty, with inconsistent levels and complete dropouts in certain places. The aforementioned scene with The Excerpts, for example, is stripped of all ambient sound and crowd noise, leaving only the song, basically turning the sequence into a music video instead of a scene from a horror film. As bad as the general sound mix is, the rest of the sound design borders on genius. All of the effects that were added in post-production are used marvelously – ticking clocks, ringing phones, Eraserhead-like electronic noise. In Barbara Ann's death scene, the sound of a phonograph needle hitting the end of a record and jumping back is played, over and over, signaling the end of not only the record, but of Barbara Ann herself. It's a pivotal moment in the film, and it's made even more memorable by what the audience hears as opposed to what they see. The sound design in Disconnected is more creatively solid than technically sound.
Credited to Gorman Bechard himself, the editing in Disconnected is another source of inconsistency; in a word, it's baffling. As far as continuity goes, it works well. However, there are several curious decisions that are made, many that seem included for the sole purpose of padding the film to a feature length. The film is full of long winded and awkward shots that seem to communicate only one thing to the viewer – "did you catch that?" Some of it works, but some of it doesn't. There are a handful of first-person interviews with the detective in charge of catching the killer that serve as a creative way to play with the timeline and add exposition to the narrative. And, going along with the crazy ending of the film, there's a strangely placed still-shot montage accompanied by a ticking clock sound that is either brilliant or lazy – and it's up to the audience to decide which. The editing keeps with the student film-type vibe that is put out by Disconnected; it feels rushed, but with a purpose.
In the years following Disconnected, Gorman Bechard would end up in a tumultuous deal with Charles Band's Empire Pictures that would discourage him from making movies for years. He eventually returned to filmmaking, and today makes some of the best music documentaries out there. He understandably distances himself from his early work, but Disconnected may have had a different run if it were made twenty years later; it just begs for a cult following along the line of Tommy Wiseau's The Room, but it's a much better movie.