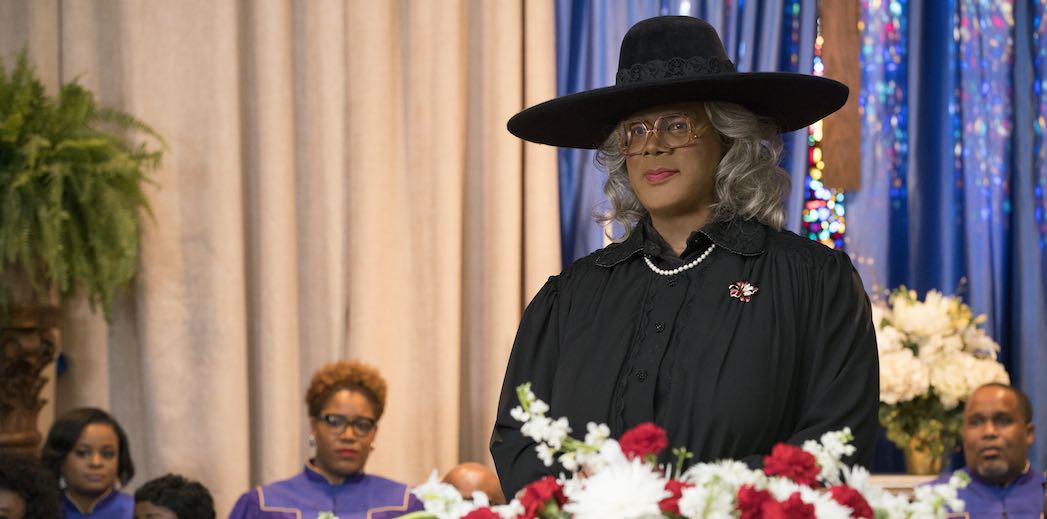 Grab a Discount Ticket to A Madea Family Funeral From Vudu and Atom Tickets Today
You're going to see Tyler Perry's final Madea movie anyway, so you might as well get a discount on the A Madea Family Funeral ticket.
Tyler Perry has made what seems like countless Madea movies, but the time has come for Madea to retire. A Madea Family Funeral, in theaters March 1, 2019, is the final Madea movie from Tyler Perry. It's the end of an era of sorts, and Vudu is giving you the opportunity to see A Madea Family Funeral in theaters at a discounted price.
A Madea Family Funeral Tickets Discount
Vudu is having a massive sale on every Tyler Perry movie, including Madea movies. And the offer gets better. If you rent or buy certain Madea movies or Tyler Perry movies on Vudu, you get a code for $5 off a movie ticket for A Madea Family Funeral.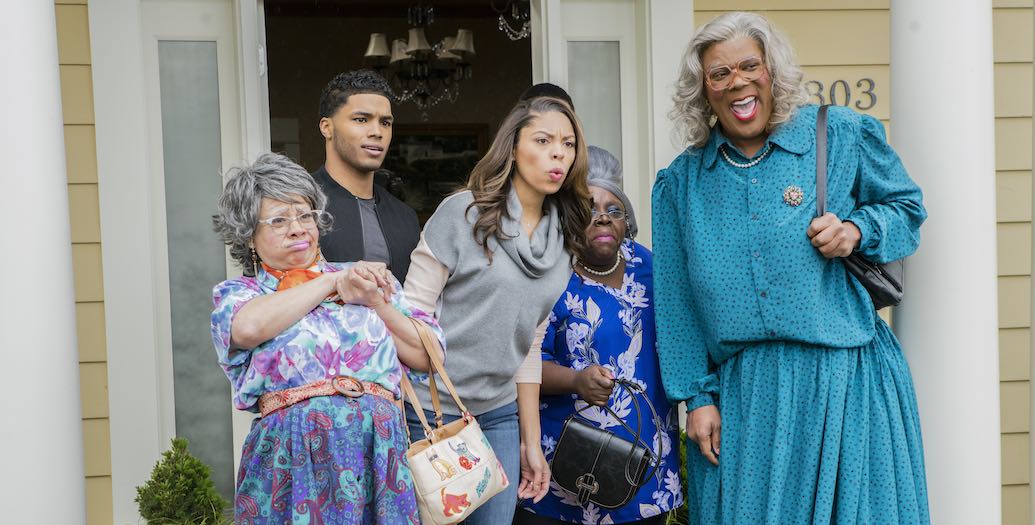 The discount movie ticket offer is good on Madea movies such as Boo! A Madea Halloween, plus its sequels, A Madea Christmas, Madea's Big Happy Family, and Madea Goes to Jail. You can also watch Why Did I Get Married, Temptation, Alex Cross, or The Family That Preys and get the A Madea Family Funeral ticket discount. The ticket discount promotion is a great way to catch up on Madea movies or see one you may have missed.
The purchase must be made on Vudu before March 11 to qualify, and the A Madea Family Funeral ticket discount is eligible through Atom Tickets until April 10, 2019. And you can get multiple $5 discount codes – just rent multiple Madea movies or other Tyler Perry titles from Vudu before the offer expires, and a separate code will be received for each.
And while you're there, discover what else is for sale or rent on Vudu, like Spider-Man: Into the Spider-Verse, Bohemian Rhapsody, with tons of special features, Ralph Breaks the Internet, and Creed 2. There's also the free movies on Vudu, care of its Vudu Movies On Us, as well as plenty of other new releases and classics to choose from.