After getting his start in nonfiction television, documentary filmmaker John Scheinfeld has carved out a nice little niche for himself in the music film world with his The U.S. vs. John Lennon and Who Is Harry Nilsson (And Why Is Everybody Talkin' About Him?).  Keeping up the momentum, he now explores the life of jazz saxophonist John Coltrane in his newest film, Chasing Trane: The John Coltrane Documentary.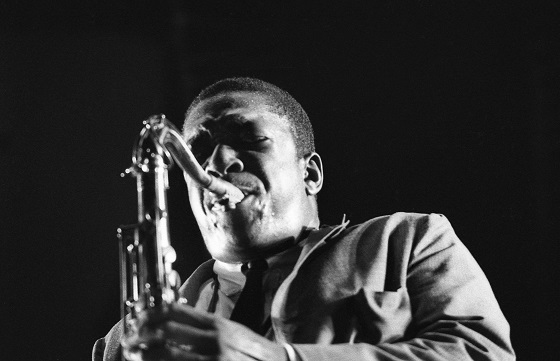 Just as the name implies, Chasing Trane: The John Coltrane Documentary traces the life and times of the influential jazz musician, from his humble beginnings, through being a sideman to legends like Miles Davis and Thelonious Monk, and finally, to success with his own band, The John Coltrane Quartet.
The film is a portrait of Coltrane as both man and musician, focusing just as much on his personal life as his professional, devoting as much time to his early cringe-worthy Navy band recordings as it does to stories about how he would walk home from gigs to save money so that his stepdaughter could get new shoes.  It also touches upon the dark times, such as his drug habit, which got so bad that it got him fired from Dizzy Gillespie's band.
Scheinfeld put Chasing Trane together from archival photographs and recordings, old home movies and concert footage, a bit of slick and spacy animation, and talking head interviews with a number of people, some to be expected, like son Ravi Coltrane and trumpeter Wynton Marsalis, and some a little off-the-wall, like guitarist Carlos Santana and The Doors drummer John Densmore.
Former president (and saxophone player) Bill Clinton even pops in with some surprising jazz insight for a few moments here and there.  Coltrane himself never did television (and, in fact, rarely even did radio), but he left behind plenty of print interviews, and his words are brought to life through voiceover work by six-time Oscar nominee/two-time Oscar winner Denzel Washington (Fences, Flight).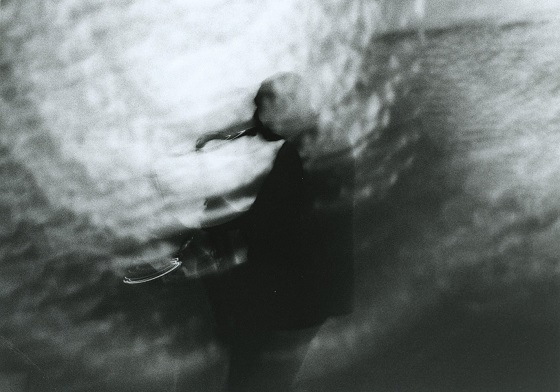 Of course, at the center of it all is the music.  Chasing Trane contains plenty of Coltrane's playing, some rare (like the afore-mentioned Navy Band recordings) and some more common album-oriented stuff, but all of it fully demonstrating how much technique Coltrane possessed – he was in complete control of his horn but wasn't afraid to let it talk back to him.
The interviewed musicians give commentary on the tracks as they're playing through, with respect and praise flowing freely, lines like "it's not the car, it's the driver" (saxophonist Kamasi Washington) or "your body is doing something that your mind don't want to do" (Carlos Santana) esoterically describing the music, so the audience gets not only the tunes but the reactions to them from Coltrane's fans and contemporaries.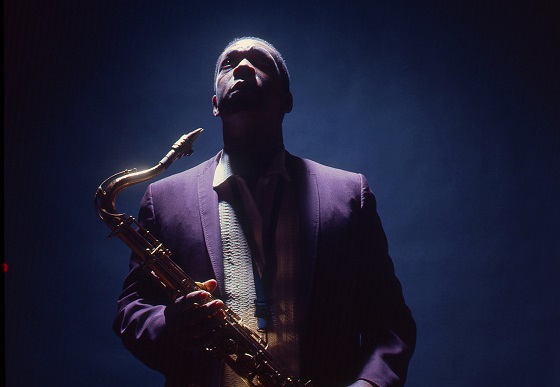 Like many nonfiction features, the level of audience engagement in Chasing Trane: The John Coltrane Documentary will depend entirely upon that audience's interest.  The film is essential viewing for fans of John Coltrane, and possibly even for jazz aficionados.  People who like music documentaries will find parts of it intriguing, while casual viewers will most likely think it's tedious and slow.  But one thing is for sure – it's a solid, warts-and-all portrait of a genius musician – and man – who was just ahead of his time.