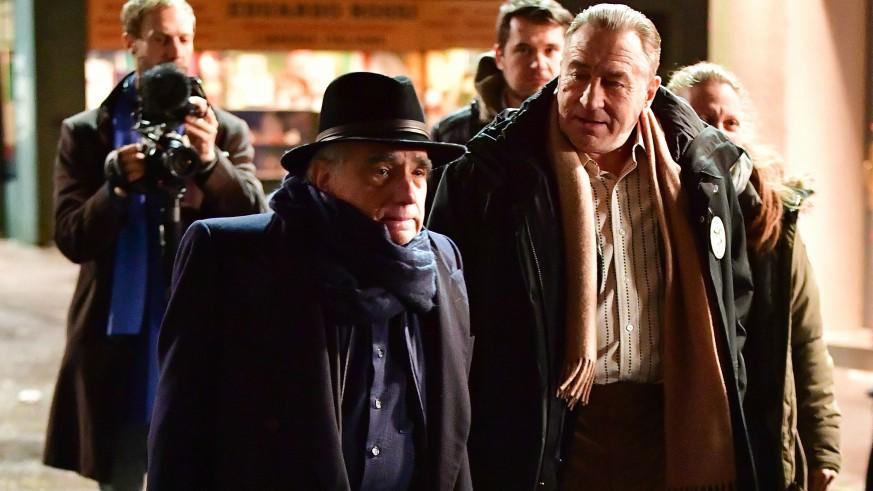 Martin Scorsese's The Irishman To See Theaters in (Likely) Awards Push From Netflix
It worked for Roma, so why wouldn't Netflix release The Irishman in theaters and go for Oscar gold yet again, this time for Scorsese and company.
When Martin Scorsese decided to make a movie for Netflix, the big question was "Will The Irishman release in theaters and on Netflix?" After all, Martin Scorsese is not just any director, and a Robert De Niro-Martin Scorsese movie a big deal for fans of both the award-winning director and iconic movie star.
The Irishman is based on Charles Brandt's novel "I Heard You Paint Houses." Robert De Niro stars in the film as a mob hitman with more than 25 murders under his belt, while Al Pacino plays Jimmy Hoffa, and Joe Pesci, Pennsylvania Mafia boss Russell Bufalino. The entire story appears to revolve around who is responsible for Jimmy Hoffa's disappearance.
The Irishman Release in Theaters
Instead of a standard press release, Netflix made the choice to announce that The Irishman release date is set for Fall 2019 – in theaters – with a video. If it will open on the streaming platform at the same time is not made clear in the video. It's likely that Netflix will follow suit with what it did for Roma, releasing The Irishman in select theaters for awards consideration before The Irishman is available to stream.
The theatrical-streaming hybrid model proved successful for Roma – it won Alfonso Cuaron the Academy Award for Directing as well as Best Foreign Language Film. Martin Scorsese won Best Director in 2007 for The Departed and has been nominated for the same award a multitude of times, such as for The Wolf of Wall Street, The Aviator, Gangs of New York, plus Raging Bull and Goodfellas, of which Robert De Niro had a starring role in each.
Whether the De Niro-Scorsese combo results in yet another Oscar nomination for Martin Scorsese, and potential win, we have to wait until The Irishman release to hedge our bets.
But if you're interested in finding out why Martin Scorsese is nominated for Best Director nearly every time he steps behind the camera, his MasterClass on filmmaking may help clue you in. Or you can watch every film the auteur has made and take copious notes on his very distinct style of filmmaking.